Firmware: The Gift That Keeps on Giving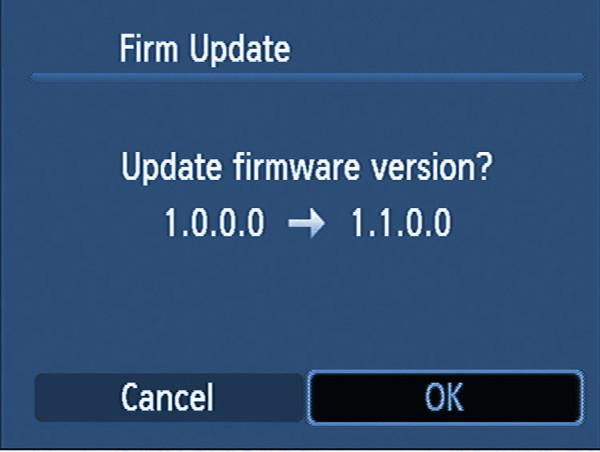 The watchword for years in the tech world was
convergence
, as we were promised that audio/video systems were going to become tightly embedded with computing technology and vice-versa. This convergence has finally happened, and the computer tech integration into home audio/video gear has spawned a variety of performance improvements and feature enhancements, positively impacting many devices in numerous ways. From network audio and video streaming, to vastly improved digital signal processing, to video scaling that make jaggies virtually a thing of the past, modern entertainment systems are increasingly becoming more like specialized computers with each new generation.
Perhaps one of the biggest benefits computing integration has brought to modern gear is the advent of flash memory that can be repeatedly and easily updated with new firmware. Firmware updates, essentially revised software that is programmed with specific instructions for the hardware it's installed in, provide not only ongoing improvements and performance benefits, but can even add new features.
One of the biggest firmware updates we've experienced recently has revolved around manufacturers adding support for next-generation object-based surround audio formats like Dolby Atmos and DTS:X. Instead of delaying the release of new receivers, manufacturers introduced models with the hardware capable of decoding these new formats, but without the finalized software needed to actually do so. While Dolby Atmos updates have been rolled out across the board, DTS:X updates are now slowly making their way to end users. (My Marantz AV8802A was one of the first models to receive the DTS:X upgrade at the beginning of February.) Whereas adding a new surround format in the past would have meant upgrading your receiver, now it's a simple and free update.
Streaming manufacturers frequently utilize firmware updates to add new streaming services like Tidal and Apple Music to ensure their products stay current and relevant. Sonos recently added Trueplay room correction to its control app and previously released speakers to optimize their performance in virtually any room. DTS-backed Play-Fi products have seen a steady slate of performance upgrades and improvements since the products' launch and will add surround sound capabilities to the system via an update this year. Yamaha rolled out an update that enabled its MusicCast audio streaming feature on a variety of products, opening up a massive new benefit to system owners.
LG, Sony, and Samsung have used firmware updates to add high dynamic range support to a wide variety of models, letting users enjoy one of the most beneficial features of Ultra HD TV.
On the video side, manufacturers like LG, Sony, and Samsung have used firmware updates to add high dynamic range support to a wide variety of models, letting users enjoy one of the most beneficial features of Ultra High Definition TV. As HDR content becomes more prevalent, there will likely be tweaks and updates to the handling of this content to ensure the best performance. Blu-ray manufacturers regularly push out firmware updates to ensure that players have the latest keys required to play new discs as studios keep changing the moving target of BD+ copy protection.
Control systems manufacturers like Control4, Crestron, Savant, and URC all routinely update firmware in their systems to add new features and improve stability. And networking gear like routers and wireless access points also regularly improve their devices' performance and patch up any new security issues via firmware.
Making sure your device is connected to the Internet is one of the easiest ways to ensure that it's up to date. Many devices have an auto update setting that has them regularly check in with their home server and then notify you via an onscreen message when a new update is available. Alternatively, you can usually force a device to check for any updates in the setup menu. Many devices simplify the update process by downloading and installing the new firmware directly from the Internet, a process that can take up to an hour. However, some devices require you to update via a USB drive, requiring a visit to the manufacturer's Website and downloading the new firmware. The benefit of updating via USB is that it's a bit faster and can also reduce the risk of "bricking" a device during the update—making it unusable.