Fee Fights Starve Online TV
Efforts by broadcast TV networks to get higher fees for cable transmission may reduce TV-show content online.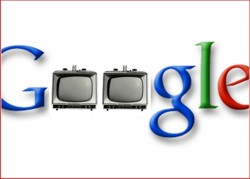 How could that be?
In recent years broadcasters have blacked out signals to cable systems in an effort to get cable to pay higher fees for channels. The most recent example is the dispute between Fox and Cablevision in New York. Fox isn't the only network seeking higher payments from cable systems. ABC, CBS, and NBC have participated in similar disputes.
Now these networks are starting to reduce their presence in online video channels. Just-launched Google TV's web browser can't get programming from ABC, CBS, or NBC via abc.com or tv.com, though Sony's Google TV set can access the networks. Hulu is blocked from mobile phones.
Here's your aha moment: The networks hope that reducing their online presence will persuade cable subscribers not to cut the cord. That, in turn, would give cable systems more revenue out of which the networks hope to get a bigger cut.
The networks are also pursuing other strategies that would get them paid. One is to allow cable subscribers to access programming online in walled gardens. For instance, Time Warner Cable subscribers are able to watch TNT and TBS via TWC's TV Everywhere service as long as they sign in. Some broadcasters (though not all) sell TV episodes through the likes of iTunes and Amazon.
Over the last few years viewers have enjoyed a golden age of free TV content availability on the web. Those days may be drawing to a close.
See Associated Press.
LATEST VIDEO