EPV Screens DarkStar UST 2 Efinity Projection Screen Review Page 2
Wall-mounting hardware consisting of brackets and screws is included, though you'll need to supply your own hollow wall anchors to drill into drywall surfaces. After determining the precise wall locations for the top/bottom bracket pairs, drilling the holes, and screwing in the brackets, the last step is to hang the screen (this is where any helping hands you enlist will prove most helpful) and push down at its center to lock the frame in. And that's pretty much it—align your bottom-positioned projector with the screen and focus it using a setup test pattern. Movie time!
Performance
After calibrating an Epson LS500 projector with the DarkStar UST 2, light output at the center of the screen measured approximately 15 footlamberts (ft-L), or a nearly 50 percent luminance decrease from what I was getting with my previous Epson/Screen Innovations Short Throw setup. The SI screen is a 100-inch model, however, and a larger projection screen size necessarily involves a brightness tradeoff, so I wasn't surprised by this result.
Image uniformity of the DarkStar UST 2 was also impressive, with the screen showing only a 4 ft-L maximum brightness differential between the center and outer edges. Any shifts in color were negligible both in terms of subjective impressions and measured performance using white full-field test patterns. EPV Screens' 160 degrees viewing angle spec proved to be solid as well, with the DarkStar UST 2 displaying uniform brightness, contrast, and color balance when viewed from extreme off- center positions.
How did this all translate when I finally settled in to watch some movies and TV? After completely shutting out my windows using blackout blinds but leaving the room's overhead lights on, the 4K-res Netflix documentary My Octopus Teacher (a 2020 Best Doc Oscar-winner) looked impressively detailed and rich. The red lines in the bodies of jellyfish swimming around the undersea narrator came across vividly, and a wide range of fine green and brown hues were visible in floating strands of sea kelp. The dark ocean background displayed a good amount of depth and this contrasted nicely with sunlight cutting through the ocean's surface.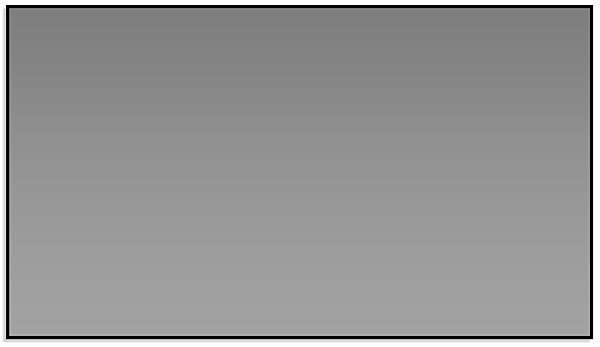 Switching gears to movies on Ultra HD Blu-ray, the IMAX-shot scenes in Tenet were incredibly immersive as they filled up the full 123-inch diagonal 16:9 aspect ratio screen. This is how you do IMAX at home! As I watched a sequence where The Protagonist fights travelers from the future in the time-turnstile (oh yeah, you'll need to watch Tenet yourself—more than once—to understand), details like the pinstripes of his suit were clearly rendered amidst all the motion and chaos, and black levels were for the most part solid.
Heading back to Netflix to check out some black-and- white movies on the DarkStar UST 2, I watched the David Fincher-helmed Mank, a biopic about Citizen Kane screen- writer Herman J. Mankiewicz. I was struck by the Epson/EPV Screens combo's subtle rendering of grays in the image, and by the wide tonal variations visible in shadows and highlights. Image uniformity here was also impressive, with the screen showing no brightness shifts or color tinting anywhere from its center to the outer left/ right edges.
Most of the programs I had watched with the DarkStar UST 2 at this point were intended for viewing in a dim or blacked out room and, admittedly, overall image quality and impact did improve when I shut off the overhead lights and watched in darkness. But a primary use for UST setups is sports-viewing, an activity that usually happens in rooms with a relatively high level of ambient light. Streaming a reel of Manchester United soccer replay highlight clips via the Peacock app, the rich colors of the turf, player uniforms, and stadium signage popped out dynamically on the screen, and so did the bright white of the nets and onscreen graphics. Watching with my overhead lights on, I did crave more image brightness, but the expansive, you-are-there effect delivered by the 123-inch screen helped to compensate for any shortcomings in that department.
Conclusion
Having never used a 120-inch- plus screen before for home viewing, I have to say that it's quite an experience. Every- thing from movies to sports to videogames benefits greatly from being displayed at such a large scale, and the sense of visual immersion can at times be breathtaking. At $2,799, the DarkStar UST 2 Efinity from EPV Screens is very competitively priced, making it a solid ultra-big screen option for pairing with an ultra short throw projector. Best of all, the DarkStar UST 2's rollable material allows for it to be shipped in a compact box, and the detailed instructions the company provides will have you up and running with the screen mounted on your wall in just a few hours.
In use, I found that the DarkStar UST 2 Efinity delivered impressive color and bright- ness uniformity and was never left wanting for detail even when viewing 4K-res images. Contrast was also good, though the impact of that parameter depended heavily on the level of ambient light in the viewing space. Given the brightness limitations of many consumer ultra short throw projectors (with its specified 4,000 lumens light output, the Epson LS500 I used for my test is one of the brightest models on the market), a 123-inch diagonal screen may be a bit large to achieve a satisfyingly bright image for watching football, baseball, or soccer in a well-lit room, but if you put in careful effort to control the lighting in your viewing environment, the epic image delivered by the DarkStar UST 2 can easily transport you to other worlds.