Enough with the Pono Already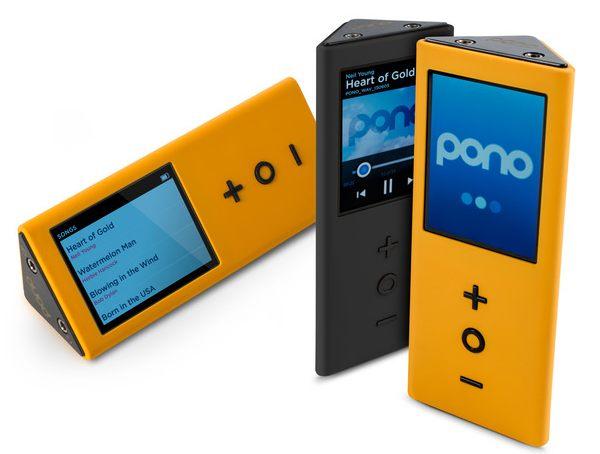 So much anger. So much bullying. Over something that's basically an iPod.
Look, if you don't want to buy it, don't buy it. If you do, do.
But why has this thing lit off such fervor on both sides of the debate?
Personally, for me, I think it's a ridiculous product. The Toblerone design is asinine, and paying $25 for the same dynamically compressed audio as iTunes is borderline bonkers. The idea of a better headphone amp in portable gear is great, but even then... meh. Any headphone considered portable should be powered just fine from an iPod (which, surprisingly, have pretty decent headphone amps inside for what they are).
It goes to how you'll use it. I own an iPod because I like carrying around my rather huge music library, the original selling point. Apple Lossless, ripped from CDs, does me nicely, and the occasional high-bitrate MP3s are tolerable. Once there's a 128GB phone (that is worth buying for other reasons too), then I'll probably ditch my iPod. I travel a lot, and combining gear is gold.
But like I said, that's me. The Pono is not for me. It's not designed for me, marketed to me, and never attempts to be something I'd be interested it. Which is why I don't care. The absolute barest of a frak I "care" about the Pono is as a piece of electronics gear covered in publications I write for.
But this isn't about the Pono. This is about everything around it.
Because what I don't understand is... why does anyone else care? I'm not talking about the people that do want this. Of course they care, and good on them.
I suppose this is a grander question, but seriously, why do people, who have no interest in the Pono, care at all about it? This isn't rhetorical. I've seen dozens of articles angrily deriding the Pono, by people who very obviously had no intention of ever buying one (even if it were perfect).
Let me be clear, if I were reviewing the Pono, I'd have a radically different take on it. It still wouldn't be for "me" but I'd try to put myself in the shoes of someone who does want one.
On one hand, that's largely not happening with a lot of these "reviews". With glee, the mainstream tech press leapt to massacre something easily made fun of (i.e. something liked by someone nerdier than them). This isn't shoddy journalism, per se, at least not in the context of what they do (i.e. generate page hits). It is, however, shoddy reviewing. But that's a rant for another time.
If it ended there, that'd be one thing. Certainly not the first time this has happened.
But turns out, certain members of the audiophile press decided to out troll the trolls. These responses ranged from some exceptionally ill-advised comments and emails to whole articles decrying the idiocy of the plebes that "didn't understand". Standard angry nerd stuff. I should know, I've written a lot of that in my career.
Only… this time it wasn't just attacks on the quality of work (though that was there too), but of the people doing the writing. Annnnnd that's where you lose me. As the recipient of countless angry vitriol aimed at my person for something I've written, I find it pathetic. If the only way you can get your point across is with ad hominem attacks, then 1) your point isn't that strong, 2) you're the greater troll. Why not just go full GamerGate and just threaten to kill them? That's what the ultimate trolls do. Go for it. Go big or go home.
Yeah, I get it, the mainstream press didn't understand. Yeah, it's frustrating when someone ridicules your hobby, but when it comes down to it, it doesn't matter. Regardless of how much Neil Young dreams of a high-res world for everyone, the Pono was never going to be a mainstream product. The masses just don't care about high-end audio. They never have, they never will. Decades of talented audio reviewers have attempted the Sisyphusian task, but it's never going to take. Most people think they can't or won't hear a difference, so they'll never bother to find out that they can (and I firmly believe everyone can).
I guess all I'm trying to say is, to both sides of this nonsense: