Emotiva: Good Deal or the Real Deal?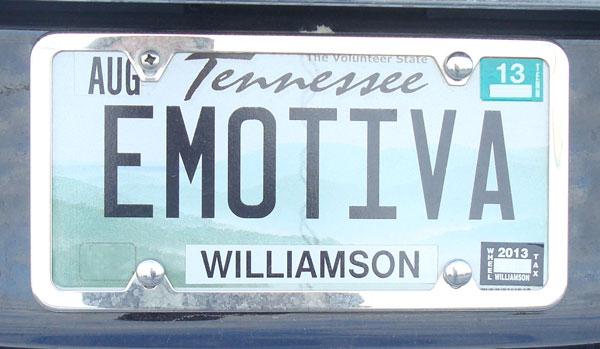 As a consumer electronics editor and reporter, I've never been a big fan of company profiles. We are frequently contacted by public relations reps who think their client has a good backstory worth telling consumers. But I usually prefer to let those company's products speak for them in the Court of Test Reports, believing that hands-on feedback about the equipment is what readers really want, and that positive observations we might report in an article do a disservice if the gear fails to live up to it. Matters are complicated further when the company is one that advertises in our magazine or on our Website. Any upbeat comments naturally become suspect, and might cast doubt on a good product review arrived at independently and fairly. We never want to look like we're in bed with any manufacturer, so why even go there?
Such was the case with Emotiva, a Web-based direct-sale audio company out of Nashville, TN that has carved a niche for itself delivering what's best described as "affordable high-end." Both Emotiva and its sister brand Sherbourn are steady advertisers—you may even see one of their banner ads to the right of this article. So, I was hesitant when their PR guy phoned me up about joining a couple of other journalists for a facilities tour—the first such invitation Emotiva had issued to the press in the brand's 10-year history. But, this time, curiosity got the better of me. Not only was I unfamiliar with the people running the company, but, more critically, I was largely unfamiliar with their products. I thought a visit would allow me to assess the firm's offerings firsthand and open the door for more reviews.
So I took the trip, and I'm glad I did. Because in all my years of covering both the mainstream and high end A/V business as both a trade and consumer reporter, I can't recall encountering a small audio company quite like this one. To put it simply, these guys are—or at least, look like—the real deal. At a time when more and more consumers are eschewing component audio systems for compressed music played through a smartphone and crappy earbuds, I left Nashville feeling a renewed sense of hope for the audiophile-centric industry I grew up with and loved.
Emotiva and Sherbourn are actually affiliated companies of Jade Design, an original equipment design (OED) firm that creates all the product designs and holds all the intellectual property for the two brands. Neither Jade, Emotiva, nor Sherbourn have any direct in-house manufacturing at this writing. Instead, manufacturing and some engineering tasks are farmed out to various original equipment manufacturers (OEMs) working closely under the aegis of Jade. By and large, the manufacturing is done in China, a very common practice today even among some high end audio brands and one that should not in any way imply a lack of quality. Actually, it's just the opposite: the lower cost of sophisticated manufacturing in Asia is what, for now, makes it possible for Emotiva to deliver what I can only describe as truly remarkable build quality at prices that seem unattainable by typical market standards. The 40 or so employees that operate out of the company's 38,000 square feet of office and warehouse space in Nashville are involved mostly in product development and engineering, customer and product service, shipping, and the usual administrative, marketing, and accounting duties.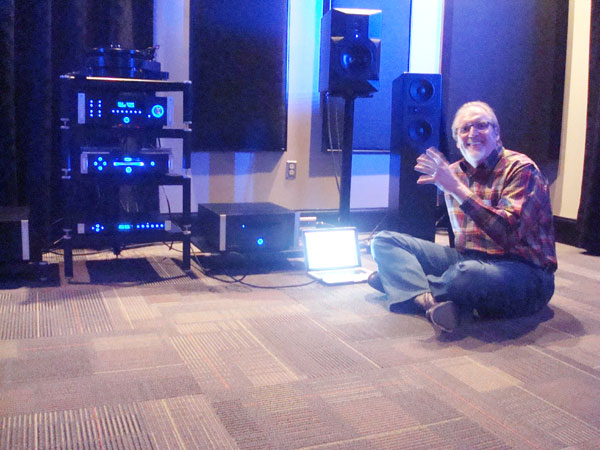 Jade Designs/Emotiva CEO Dan Laufman.
The whole kit and caboodle is run by 58 year-old president/CEO Dan Laufman, whose long and unusual history in consumer electronics manufacturing sets him apart from most audio entrepreneurs who think they can build a better mousetrap, then set out to do so in their garage or basement workshop. This is, in fact, how Laufman got his start in the 1970s. As a hardcore audiophile and electrical engineer in Los Angeles in those days, Laufman designed and successfully pitched a prototype car stereo amp to Arnie Nudell and Cary Christie, the founders of the Infinity loudspeaker company, then turned his home into a factory to meet the demand. This led years later to Laufman owning and operating a series of OEM firms with facilities overseas, where he produced thousands of units of audio products for a variety of well known brands. To hear him tell it, this experience of manufacturing for so many years for other companies under stringent cost guidelines was his high school, college, and post-grad rolled up into one. It taught him and longtime colleague Lonnie Vaughn, now Emotiva's vice president/chief technology officer, how to engineer and build products from a price-down perspective and how to make the right design and manufacturing decisions that lead to real value. "Being smart doesn't mean you're being cheap," Laufman told us, "it means being smart about how you use the materials. You have to put the money where it counts."
Laufman started the Emotiva brand—taken from the Italian word for emotion —while he still owned his last OEM firm. This put him in the unusual position of having both abundant resources and the luxury of letting the company slowly build a following. After starting out trying to sell through traditional retail distribution, he turned to the then fledging World Wide Web, becoming one of the early practitioners of Internet sales and cutting out the middleman to offer better value to end users. He didn't know it at the time, but this decision would prove to be one of the breakthroughs that has made Emotiva successful in the long run as the world caught up and became comfortable with online commerce.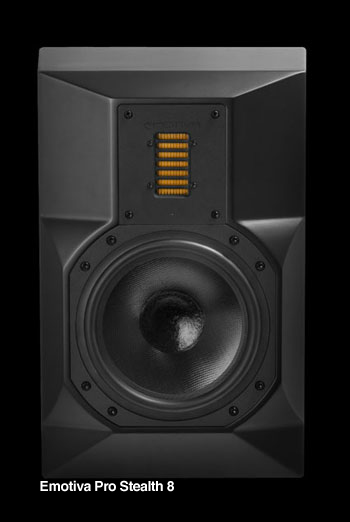 Another contributor to the company's recent success has been a customer-first philosophy, one that became most evident a couple of years ago when Emotiva had to deal with some quirky firmware issues that emerged after shipping its first surround processor, the UMC-1. Preamp-processors are notoriously challenging projects for small companies, and the UMC-1 proved something of a learning experience; if nothing else, it taught Emotiva to really take its time and be doubly sure before releasing any sophisticated new product to market. Along with working diligently to solve the issues, a contrite Laufman apologized publicly to the Emotiva fan base and extended the money-back trial period for that product from 30 days to six months, thus allowing customers a lengthy span to live with it and send it back if they so chose (relatively few did, he says). The company also issued a 40% off trade-up certificate to all purchasers of the UMC-1 to be cashed in for one of its next generation processors. (Simultaneously, they also introduced a 25% off upgrade allowance for any new purchaser of an Emotiva prepro to keep them in the family next time around.) The company further demonstrates its loyalty by holding an annual Emofest at the Nashville headquarters, where all customers are invited to come in for a weekend to enjoy free food and equipment giveaways. It allows the Emotiva staff an opportunity to talk with their customers, show their thanks, and conduct informal research about how to improve things or what new products to develop next.