Draft Day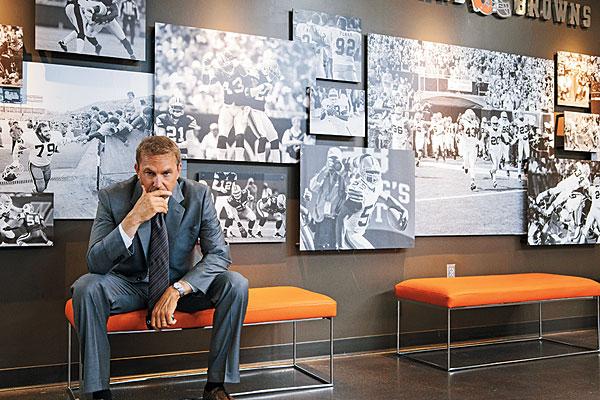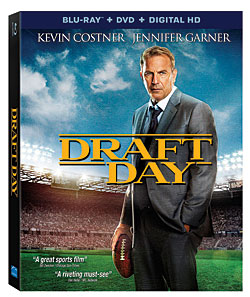 The NFL has a rabid fan base, and ESPN's coverage of the draft garnered over 45 million pairs of eyeballs this year, so it was only a matter of time before someone decided to make a movie around the event. Co-writers Scott Rothman and Rajiv Joseph capture the essence of the process so that even the non-fan—like my wife—could follow the proceedings. Director Ivan Reitman, who's better known for hit comedies than dramas, does a great job at keeping the pace brisk and the audience on the edge of their seats as the action unfolds. While Costner's character is the only one that's fully explored, the supporting cast and secondary story lines tie in well with the screenplay. It's also fun to see the real-life sports commentators in the film—they do a great job at adding legitimacy to the story.
Shot digitally with Arri Alexa digital cameras, the picture is razor-sharp from beginning to end. Reitman also throws in a lot of split-screen and picture-in-picture shots with some neat special effects that add something new to the mix. Some may find this editing gimmick a tad distracting, but I personally liked it. Colors are accurate and pleasing, but fleshtones are all over the map and can run a little hot on occasion. The audio track is just what you'd expect from this type of story. Dialogue is firmly rooted in the center speaker, with some occasional well-placed surround envelopment, specifically during the NFL draft at Radio City Music Hall.
Supplements include a couple of making-of featurettes, a background piece on the NFL draft, an audio commentary with the writers, deleted scenes, the theatrical trailer, and a DVD and UV Digital Copy of the movie.
If you're a fan of the NFL, then this film is right up your alley. If not, you still may find enjoyment from the feel-good story, and you should be entertained. Recommended.
Blu-Ray
Studio: Lionsgate, 2014
Aspect Ratio: 2.40:1
Audio Format: DTS-HD Master Audio 5.1
Length: 109 mins.
MPAA Rating: PG-13
Director: Ivan Reitman
Starring: Kevin Costner, Chadwick Boseman, Jennifer Garner
After pulling off a blockbuster trade, general manager of the Cleveland Browns, Sonny Weaver, Jr. (Kevin Costner) now controls the number-one pick in the draft. The expectations of the fans are through the roof, and the ambitious owner of the team (Frank Langella) and new head coach (Denis Leary) are putting pressure on him to take the consensus first pick, but his gut is telling him to go in a completely different direction. Should he risk his job by following the instincts that got him to the top in the first place, or should he bow to the immense peer pressure?