Going Mobile with Dolby Atmos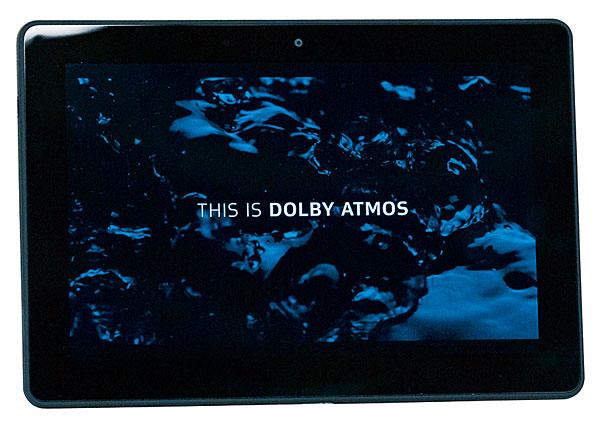 Doing its part to make sure you never have to be without object-based audio, Dolby is dropping its newest format, Dolby Atmos Mobile. Like Dolby Atmos for the home and for the cinema, this portable version aims to render a more detailed, more lifelike soundfield from specially mixed/encoded software. Unlike the previous versions, Dolby Atmos Mobile does not require a specially wired theater, or newfangled or additional loudspeakers. Instead, it's designed to work with any headphones. The technology relies on Head-Related Transfer Functions, taking advantage of the fixed positions of the stereo drivers left and right as they expand the soundtrack's spatial information. For this reason, a wired or Bluetooth speaker cannot reproduce the Atmos Mobile effect.
Frankly, I love the idea of enjoying a movie on-the-go with step-up audio like this. For my evaluation, I called up a pair of Audio-Technica Sonic Fuel CKX7iS in-ears, plus my go-to Sennheiser HD 475 on-ears and a pair of original Beats Studio over-ears. Quick tip: If you're using a protective case, and your 'phones have a fat plug, be sure that it's all the way in the port, nice and snug.
How Do I Get It?
At press time, Amazon's flagship Kindle Fire HDX 8.9 (Fourth Generation, specifically) was the only device to support Dolby Atmos Mobile, via proprietary renderer software built into the tablet. Atmos-enabled content is coming soon, with three free demo clips currently available, each about a minute long.
To find the demo clips in the tablet's built-in Amazon Instant Video storefront, simply search for "Dolby Atmos," and they pop right up. You can then download them directly to the device. They include "Audiosphere," a digitally animated music video; "Amaze," Dolby's live-action rainforest showoff reel; and a scene from Transformers: Age of Extinction.
So… How Does It Sound?
As I expected, the bigger the headphones, the better the experience. Even compact earbuds undeniably reap the benefit of Atmos Mobile, but they were the least impressive of all the styles I tried. They're certainly not as generous in their rendering of the enhanced soundfield. Even so, Dolby's object-based approach to audio as individual elements—musical notes, nature sounds, heavy metal crashes—yields at the very least a newfound spaciousness, beyond anything I'm used to from mobile video. The pleasant little "Audiosphere" ditty syncs beautifully with the onscreen action, and while there is some illusion of height, more pronounced is the wonderful sense of depth throughout.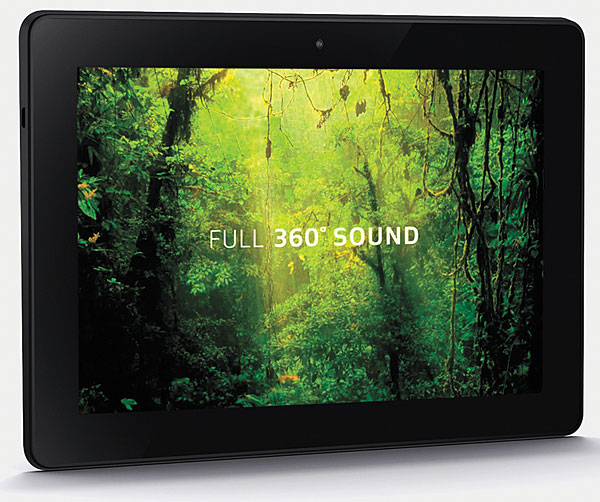 At 24 seconds into "Amaze," even with the earbuds, I experienced the convincing semblance of the unseen bird flapping around behind me, from one side to the other and back again. The demo is exquisitely layered, sonically, and upon my many repeat viewings, I could pick out individual insects and such. However, I had to switch to on-ear and over-ear headphones to unleash the dynamic range I was expecting, and decent over-ears seem necessary to reproduce the serious bass on this clip. Of course, another benefit of over-ears is the isolation from environmental distraction, to further immerse you in whatever you're watching.
The Big Guns
In the Age of Extinction scene, all hell is breaking loose in China, and when the enormous propeller bounces up and over our heroes' car at eight seconds in, I could almost swear I heard it move up and above my head, bouncing first in front and to the left, then behind and to the right. This was the most engaging example because it uses Atmos-enhanced audio to help tell an actual story. The Dolby Atmos Mobile experience is comparable to a good surround soundtrack. My ears were able to hone in on individual objects: an exploding cargo ship here, a crashing neon sign there. These demos bode well for the future, when full-length titles come to market.