Digital Projection HIGHlite Cine 260 HC DLP Projector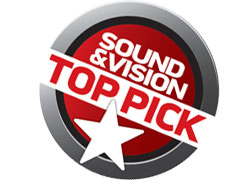 Price
: $29,995
At A Glance
: Outstanding resolution and color • Bright—even on a 10-foot screen • Black level and contrast well short of cutting edge
DLP Hangs Tough
Digital Light Processing (DLP) may have jump-started the whole digital display revolution in the late 1990s, but to the consumer, the technology might look like it's fallen on hard times. Only one major HDTV manufacturer—Mitsubishi—now makes DLP rear projectors. And since DLP is a projection technology, there are no DLP sets that can project an image across a distance of 2 inches or less to compete with today's popular flat panels.
But you don't have to look much further than the projection booth at your local multiplex to find a DLP projector. While their digital projector might be a pro SXRD model from Sony or a D-ILA unit from JVC (which both use LCOS chip technology), DLP projector manufacturers apparently still have all the commercial business they can handle in both the digital cinema and business markets. Though the home projection market has its share of LCD and LCOS offerings, a look at our Projector Buyer's Guide on page 22 will convince you that those digital mirrors are still flashing on and off furiously in home theaters across the planet.
DMD: A Primer
The active ingredient in a DLP projector is the DMD, or digital micromirror device. Each pixel in a DMD is a tiny mirror that can pivot to either steer the illumination from a projection lamp (or LEDs) through the lens or deflect it away. Extremely rapid movement of the pixels/mirrors in response to the source lets each mirror produce varying degrees of brightness to create the image. Most home projectors use a single DMD, and a rapidly rotating color filter wheel with multiple, differently colored segments adds the color.
But the color wheel is a cost-saving compromise. If you instead use three separate DMDs, one for each primary color (red, green, and blue), you'll get a brighter image and also eliminate the rainbow artifacts characteristic of single-chip DLP projectors. (For more on the rainbow connection, see the Projector Buyer's Guide.)
Of course, using three DMDs instead of one significantly increases the cost. In fact, at nearly $30,000, the 2D-only Digital Projection HIGHlite Cine 260 HC reviewed here paddles at the shallow end of the three-chip DLP price pool. You can spend more than this—much more—for a DLP threesome. There's also a sibling Cine 260 version from Digital Projection whose model number sports an HB (High Brightness) rather than the HC (High Contrast) appendage. Unless you plan to use a screen suitable for a small commercial theater or sports arena, the HC version is the one you want. Interestingly, all LCD and LCOS projectors—even the least expensive models—use three chips. This indicates that DLP is inherently more expensive to implement, not to mention the fact that Texas Instruments, which invented DLP, remains the only supplier of these devices.)
A Three-Minute Tour
While it's not exceptionally large, particularly in comparison to the Digital Projection TITAN that we featured in the October 2010 issue of Home Theater, the Cine 260 HC is still a big, black block. It isn't unattractive, but it's all business and unlikely to win style points with the home decorator in the family.
This projector's niche is performance. It starts off with a wide choice of optional lenses, including five different zoom lenses and two fixed-focal-length choices. The lens' zoom, focus, and horizontal and vertical shift operations are all motorized. The listed price includes one of these lenses—the buyer's option. Our review sample came with the 1.86-to-2.4 zoom lens. If you need an extra lens, they go from $2,495 to $3,495 each. The owner's manual (available online) includes the information you'll need to choose the right lens to fit your screen and throw distance, but if you're buying a projector at this price, you should expect your dealer to determine the appropriate lens for your situation.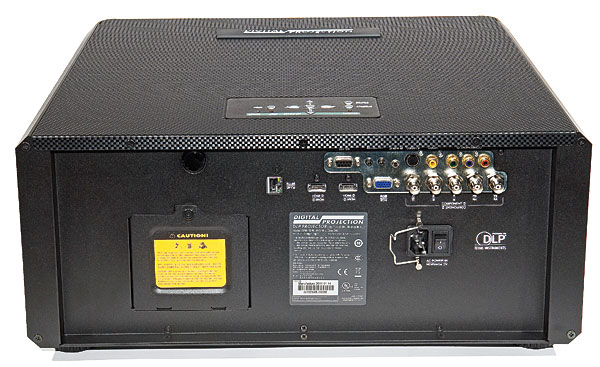 The Cine 260 HC has intake and exhaust cooling ports on both sides. There's more light leakage from the left-side port (the left side as you and the projector face the screen) than we typically see from many home theater projectors, although it wasn't overly bright. This shouldn't be an issue if the projector is ceiling-mounted behind most of the viewing seats, as is often the case with a projector like this, but it could be a problem if you're sitting to the side with the exhaust port at eye level. The projector also produced a dim, V-shaped light reflection on the floor of our studio in our temporary, tabletop installation. This appeared to come from the lens itself, not the exhaust ports, but was only visible with a full black frame on the screen.
The cooling fan for the 260-watt lamp was louder than most home theater projectors and was audible in both its Economy (low) and Standard (high) settings (more so in the latter). Still, it wasn't obtrusive in either case—even without audio to mask it.