D-Link DAP-1520 Dual-Band Wi-Fi Range Extender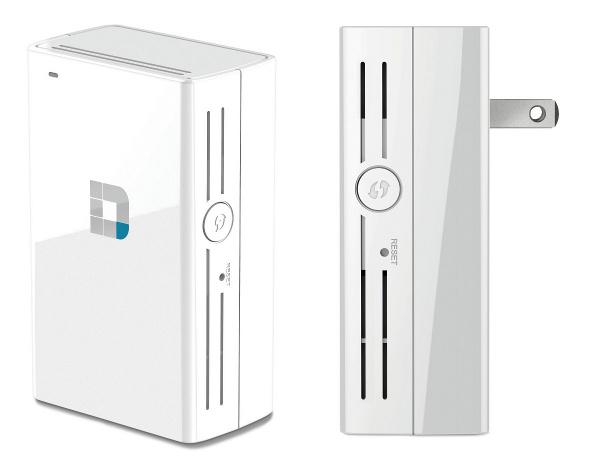 Rejuvenate Your Wi-Fi Network
PRICE $70
AT A GLANCE
Plus
Cheap and easy to set up
Boosts Wi-Fi signal in far-flung areas
Minus
Approaches the cost of a new 802.11ac router
THE VERDICT
The DAP-1520 provides a simple and inexpensive way to improve spotty Wi-Fi coverage and set the stage for improved streaming.
Tell me you haven't had to deal with Wi-Fi drop-outs when you move to the outermost regions of your humble abode with a laptop or tablet in tow? You know, the old 4-3-2-1-0 bar shuffle… I got so fed up with fighting to hold onto the signal from the sofa in my family room that I planned to move my router to a more central location. It sits in my basement office at one end of the house, admittedly, about as far away from central as you can get. But when I thought about having to snake wires across joists and up through the floor, I decided to find another solution—a quick fix, if one existed.
Enter the D-Link DAP-1520 Dual-Band Range Extender. The unassuming box, which looks like a dressed up "wall wart" power supply, seemed made to order for my situation. As D-Link explains, it's designed to extend an existing 802.11n or newer 802.11ac network "so you can do more in hard-to-reach areas of your house." The packaging promised "easy push button setup" in three steps—exactly the sort of simple solution I had hoped for.
I installed a D-Link DIR-628 802.11n dual-band router a couple years ago, which offered an immediate improvement over my previous single-band 802.11g device. But as we accumulated wireless devices and started streaming more movies, a few kinks in the router's armor started to show. Would this plug-in device make a difference?
Setup
Setup was straightforward. I plugged the DAP-1520 into a nearby outlet, opened the wireless utility on my laptop, selected "dlink-DEBE" from the list, and entered the password provided on a card in the box. The next step was opening a Web browser to select my network and enter the password. A Current Status screen with a green check appeared to inform me that all systems were go. Likewise, the DAP-1520's LED glowed steadily to indicate a successful connection with the mothership. (Setup would have been an even easier, computer-free affair had my aging router supported the Wi-Fi- Protected Setup, or WPS, security protocol.) Apart from that LED, there's a pinky-sized button for WPS setups and a pen-point Reset button. That's it.
With setup complete, it was time to find a spot for the DAP-1520 between my router and weak-signal areas. D-Link's documentation is careful to point out that for the best results you need to place the extender in a location where the Wi-Fi signal is strong. I settled on an outlet in the foyer that offered the best of both worlds: a robust connection to the router and a central location in my two-story home.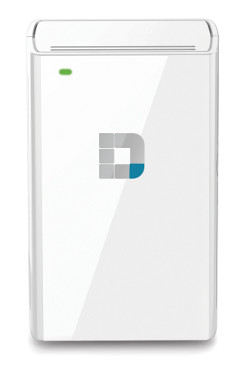 Wandering Wi-Fi
I grabbed my laptop and iPad and connected them to the new "MyNetworkName-EXT" network. There was an immediate improvement in signal strength, moving from the usual two/sometimes-three bars in my favorite family room spot to a full five bars. The signal remained remarkably constant as I moved throughout the house. In a far-flung second-floor bedroom—which has always had spotty coverage—the signal was a healthy four bars instead of a hit-or-miss one/two bars. Stable Wi-Fi at last.
Next stop was my patio, which turned out to be a tough nut to crack. As I stepped through the back door, four bars quickly dropped to two bars—useable but not ideal. I can't fault D-Link, though. The siding on my 44-year-old home is aluminum, which as you might imagine does a number on signal propagation. Since new siding is not in the capital budget, I'm going to have to live with so-so Wi-Fi connectivity outside.
Stutter-Free Streaming
With signal strength greatly improved throughout the house, I was ready to up my streaming game, so I ventured out to my local Best Buy and picked up a Roku HDMI Stick—something I had avoided doing because of the less-than-robust Wi-Fi situation. I plugged the $50 Stick into my three-year-old HDTV and within minutes I was streaming high-def programs directly to the TV. Picture quality was excellent and streaming was stutter-free as I watched witness-protected mob turncoat Frank "The Fixer" Tagliano (Steven Van Zandt) rough up a Norwegian thug in the invitingly original Netflix series Lilyhammer. The days of scattershot streaming to a laptop with an HDMI cable running to the TV were over—and I now had a "smart" TV.
D-Link's DAP-1520 provides a quick and economical way to improve spotty Wi-Fi coverage and, depending on your situation, can set the stage for improved streaming. Will replacing your router achieve the same or better results? If you live in an average size home and are replacing an old router with a new 802.11ac model, it's certainly possible. But in my case, investing $70 to extend the range of my network was money well spent.