Affordable New Home Automation Systems Put the Smart in Your Home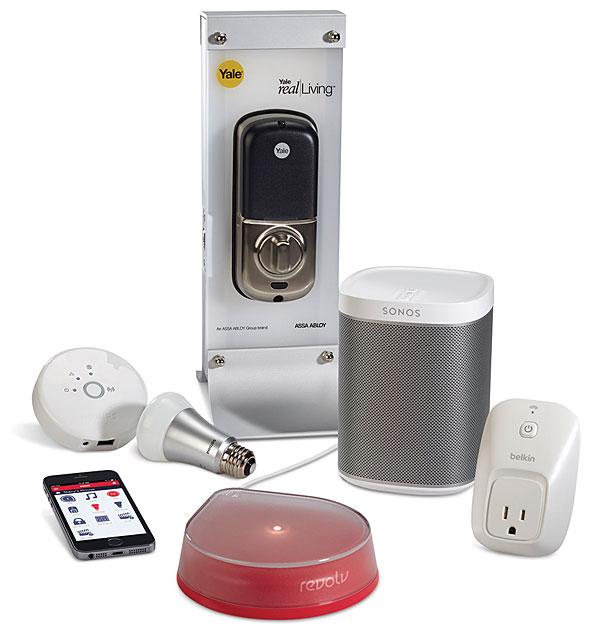 It's disappointing to note that, already well into the second decade of the 21st century, the smartest component of most people's homes is a programmable thermostat—and chances are, it hasn't been programmed since it was installed (if at all). But you can't really blame homeowners for not rushing in droves to embrace home automation or, as it's more often called, the "smart home." Neither the high cost of reliable systems nor the low reliability of cheap systems has been all that enticing.
Suddenly, though, there's a deluge of affordable smart-home system controllers and components appearing on the market, most of which are designed specifically for the DIY homeowner. The pitch goes like this: For as little as $49, you can start building a home automation system that'll provide for your every creature comfort while keeping you safe and sound, all the while saving money by reducing your home's energy consumption. There are some systems—and I'm not making this up—that claim they'll enhance your chance for romance. Such is the power and the promise of the affordable smart home era.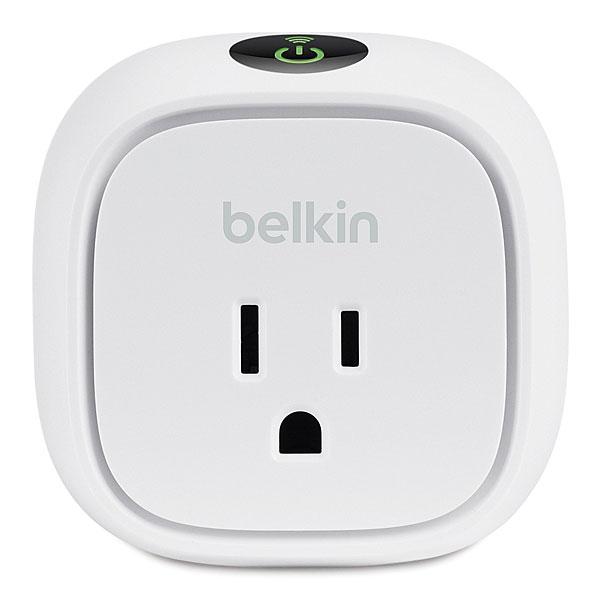 Spoiler alert! Don't believe everything you read about how amazingly wonderful your DIY smart home will be. There's no doubt that this technology will improve how we live our lives at home and even away, but this is only the infancy of smart home for the common man. The Jetsons' version of the future isn't here just yet, and there are some common home-automation tenets to know before you say goodbye to the Flintstones and move to your new place in the swanky Skypad Apartments.
A Smart Hub Is a Hungry Hub
For starters, while you can pick up a central controller, or hub, for as little as $49, that's merely the cover charge to get into the smart home club. Your hub will need sensors and automation devices—things like motorized shades and door locks, motion sensors, light dimmers and switches, integrated smoke/CO detectors, smart thermostats, etc.—in order to do all the wondrous things you'll want it to do. (See, "My Home Is an Honors Student," below).
Fortunately, the prices of those items have come down recently (typically ranging from $30 to $300), but the dollars still add up quickly. Multiply the number of light switches in your house by $40 each, for instance, and you'll get a rough idea of what it would cost to set up a wholehouse lighting system. Of course, the hub-based automation systems are designed with expansion in mind, so you don't have to replace every light switch at the beginning (or ever, if you don't care about automated lighting). It's often best to start small and focus on the one or two automation features that are most appealing to you, and then gradually increase your home's IQ over time as your budget allows.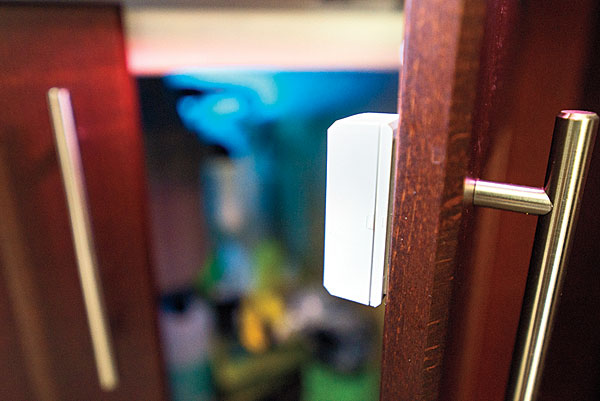 A small number of the new smart home systems require a monthly subscription fee. Others are totally fee-free, or they may charge for optional services such as home monitoring. Even if the hub manufacturer doesn't charge a subscription fee, most require an always-on Internet connection because the hub needs to connect with the company's central server in order to function. Aside from the obvious privacy and security concerns, this can be a big problem if your Internet connection ever goes down, as mine does from time to time. But at least that's a temporary issue. What happens if your hub maker changes its business plan from free to fee? Worse, what happens if the company goes out of business?
May the ZigBee With You
Even if your particular hub purchase turns out to be a stupid thing, all is not lost. There's an excellent chance that many of the sensors and devices throughout your house will be compatible with another company's hub. That's because most home automation equipment uses one or more of a number of standardized wireless and/or wired communication protocols. Some are familiar, such as Wi-Fi and Bluetooth. Others, however, such as ZigBee, Z-Wave, and Insteon, sound more like the names of Transformers characters than communication technologies.
Going into the details of how the various protocols work and each one's benefits and drawbacks is beyond the scope of this article. For now, what's important to know is that a ZigBee-enabled door lock, for example, only works with a hub that supports ZigBee. Likewise for products using Z-Wave or one of the other standards. Some hubs, such as Revolv's antennae-packed Hub, have multiple communication protocols and radios built in. Others, such as the Staples Connect Hub, offer optional dongles to expand their connectivity.
Choosing a hub with good communication skills goes beyond finding one that's compatible with a wide variety of devices and sensors. Just as important—actually, more important—is finding a hub that's easy for you to communicate with. At the moment, since we're enamored with our smartphones and tablets, the primary method of controlling the new hubs is via an app on your digital device. Not all of the systems, however, offer apps in all OS varieties. Revolv, for example, only launched its Android app as we went to press. Even if there is an app available for your OS, it may not work on all versions of the OS. In Revolv's case, iOS 6 or higher is required on iOS devices, and if you plan on using an iPad, the app will only run on third-generation or higher models. So if you use an Android smartphone but your significant other has an iPhone, you'll obviously need a hub with apps for both devices. (Or get a new significant other.)
A Hub with an Attitude
Each hub's app takes a slightly different approach to the way it presents information about the status of your home, the manner in which you can interact with the system, and the amount of customization and programming it allows. You can imagine that if these hubs were real-life butlers, they'd each have distinctly different accents and mannerisms.
Both of the hubs we're reviewing here, from Revolv and SmartThings, attempt to give your home (via the app) a personality. Depending upon your outlook on life, this can be clever and cute, or it can be an annoying distraction. In the same way, an app with a more straightforward software-engineer-friendly interface might be totally appropriate or thoroughly off-putting. Much as you would interview a butler and check his references before deciding whether or not to hire him, you should test-drive any hub's app before making a purchase.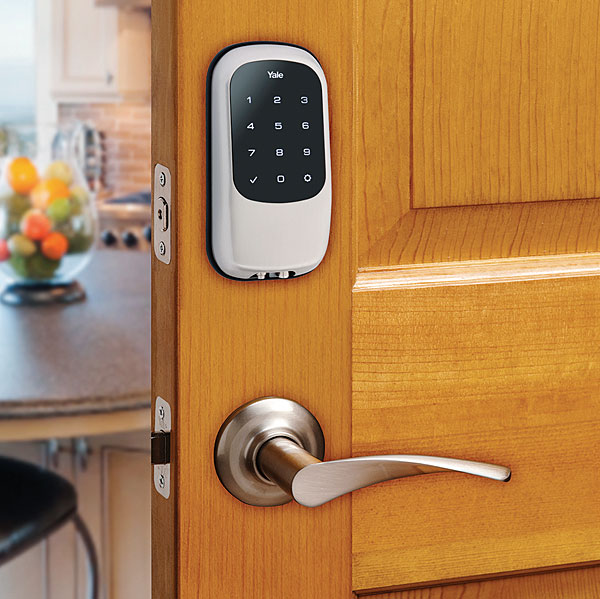 It's understandable but very disheartening that few hubs currently offer much in the way of AV system control. At the moment, Revolv and SmartThings can control gear from the popular Sonos multiroom audio system, but only to a limited degree, and not quite with Sonos's blessing (see below). For the time being, if full AV system control is extremely important to you, you'll need to talk to a dealer who sells Control4, Savant, Crestron, or other custom-install-oriented systems. Opting for any of those systems is definitely more expensive than taking the DIY smart-home hub path, but they offer more robust automation architecture with a wider range of capabilities. You'll also have dealer support to fall back on in case of problems or failures.
Reverse Engineering
The hubs from Revolv and SmartThings can control Sonos components because each hub maker reverse-engineered the Sonos API. The API—Application Programming Interface—is the special software code that specifies parameters for interactions between various software-based components. Until recently, Nest didn't provide its API to developers either, so the hub guys who wanted to offer at least minimal control of Nest's smart thermostat had to reverse-engineer that API, too. (Revolv was expected to gain official support from Nest.)
Aside from limited control, another drawback of using a reverse-engineered API is that if the main company makes important changes to the API, your hub might lose some or all of the ability to control that device. If it's just a thermostat or multiroom music system, that's not a life-threatening issue. It is, however, something to be aware of as a potential problem.
The Smart Life
Of course, the point of any smart home system is to make your life more convenient—or, at the very least, to do things for you (such as reduce energy consumption) without making your life more complicated. But even though identifying and adding a Z-Wave door lock to, say, the SmartThings system is close to plug-and-play, getting that system—or any system—to do what you want and when you want it isn't quite so simple. In most cases, the actual programming process is very straightforward. What's difficult is figuring out the ways in which you want your home automated. During the first few weeks after you install your system, you're going to do a lot of tweaking with the programming, and as your life changes, you'll need to reprogram the system to accommodate new situations. Home automation isn't set-and-forget; it's an ongoing process. It's important to choose the right hub so your smart home doesn't become set-and-regret.
Home automation used to be limited to the wealthy and the tinkerers. Now that smart home hubs are affordable and simple to install and use, they're going to make programmable thermostats seem as quaint as Edison light bulbs. Thanks to electronic door locks, even your dumb doorknob is getting a lot smarter. While it's certainly not for everyone (yet), the smart home is here to stay—and it's getting better and more affordable every day.

Reviews
Revolv Hub Home Automation Controller