The Connected Life: Control Your World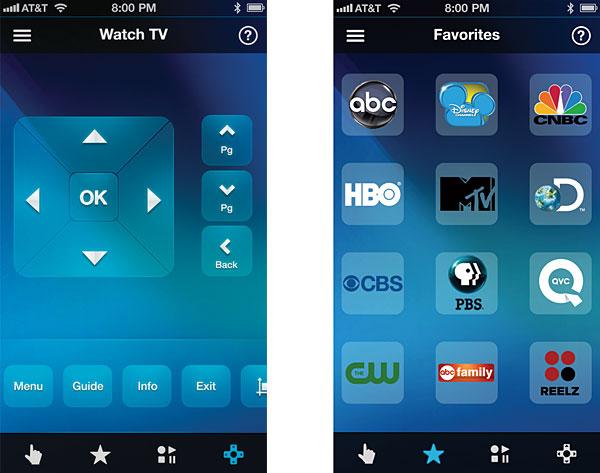 Considering where phones were just 12 years ago—the Kyocera 6035 was introduced in 2001, one of the first smartphones to reach North America—and where they are now, it's hard to argue that any technology has become as entrenched in our daily lives. And in that space, Apple's iPhone, introduced in 2007, has been one of the most disruptive and significant influences on the technology world; the iPhone not only changed our lives and the way we interact with technology, but shaped the landscape of how future smartphones should look and perform.
Coupled with high-speed Internet and the growing app marketplace, smartphones are often the most important tech device in many of our lives, with phone calling often the least used feature. The exciting news for techies is the amount of control available for your home from anywhere in the world, and much of this amazing tech is affordable and DIY-friendly to install!
A/V Control
Automation systems like those from Crestron, Control4, and AMX have been leveraging the smartphone's power for system control for some time, but now standalone users can get in on the fun. Many modern A/V receivers, TVs, Blu-ray players, or streamers include free app-based control with a rich user interface. Both the HTC One and Samsung Galaxy S4 include built-in infrared blasters, enabling basic control over your A/V gear. Turning your smartphone into a universal remote control replacement can be done with devices like the Griffin Beacon, Peel Universal Remote, and Gear4 UnityRemote. And the newly released Harmony Hub promises to bring the power and simplicity of Harmony's programming setup and activity-based control to Android and iOS phones.
Automation
One of the coolest devices I've added to my own home recently was the sub-$100 Chamberlain CIGWC (Craftsman and Liftmaster models are also available, covering about 80 percent of the garage door market). This Internet gateway took about 15 minutes and a screwdriver to install, and now I can check my garage door's status—and open/close it, or be notified around specific events—via my smartphone from anywhere in the Internet-connected world. It's great for when my wife asks me at midnight if I remembered to close the garage.
For smartphone-based lighting control, check out the Phillips Hue, which can replace from one to 50 light bulbs with energy-efficient LEDs. Hue delivers control not only over dimming but also color changing—perfect for when you want to go from a dimly lit romantic evening to re-creating The Matrix's green cast for sci-fi movie night. Former CEO and Chairman of CEDIA, Utz Baldwin, knows a few things about automation and integration, and his new company, Ube, offers what appears to be an interesting twist on lighting control, with an affordable housewide solution that's due to launch in November. With affordable dimmers and outlets, Ube hopes to bring lighting control to the masses.
Security
Most security panels can be upgraded with a cellular module as a backup form of protection. This also lets you utilize services like those offered by Alarm.com, allowing you to monitor your home and arm or disarm the security system from your smartphone from anywhere.
If you've ever been riding down the road and wondered if you remembered to lock the front door—or needed to let someone into your home while you were away—then you will appreciate the smartphone-compatible locks from Kwikset, Schlage, and Yale. Simply open the app and lock/unlock the door to your heart's delight.
Whether you're worried about security or just want to keep an eye on your cat all day, Web cams are cheap, easy to install, and can be viewed on your smartphone. Some cams can even pan, tilt, and zoom, allowing you to track and capture the next keyboard cat in action.