The Circle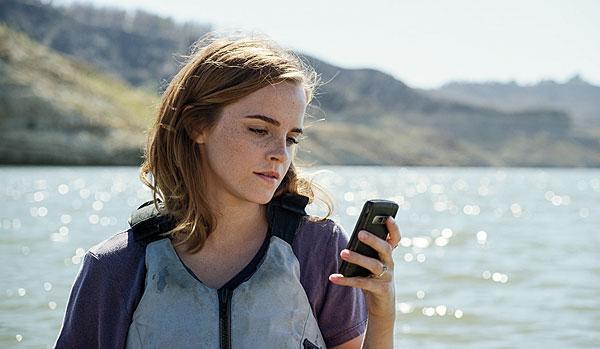 Emma Watson ups her game as Mae Holland, a recent college grad who goes from being a relatively self-contained individualist to becoming "fully transparent"—i.e., living every moment of her life on camera in the social sphere while working at the Silicon Valley tech giant known as The Circle. Watson more than holds her own onscreen opposite Tom Hanks as Eamon Bailey, the benevolent leader/co-founder of The Circle who charms and cajoles his unyieldingly loyal employees into believing "knowing is good, but knowing everything is better."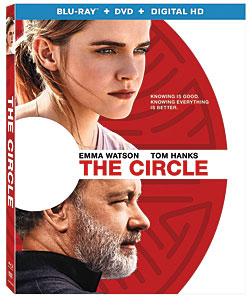 As cutting edge as its subject matter is, The Circle unfolds at a traditional filmic pace that makes damn sure you're fully aware, at all times, "this is a movie"—or, to mirror current social media parlance, #thisisamovie. To reinforce that maxim, it's no surprise Mae's clunky car breaks down with T. Rex's old-school 1972 glam-rock classic "Metal Guru" playing on its stereo shortly before she's invited to join The Circle, at which point Danny Elfman's in-the-zeitgeist burbling lounge/EDM mashup music signals her official transformation from lone mouse to burgeoning worldwide web superstar.
Visually, The Circle conveys that brightly lit, open-air tech-office vibe to a T, along with the lush greenery that lines the confines of the company's sprawling outdoor campus. And there's a sweet nod to the tech that got us here when the camera pans past a vintage typewriter in the foreground of Eamon's inner office (a nod to one of Hanks' own personal collecting passions).
While the soundtrack presents the jargon-infused dialogue front and center, one scene involving a capsized kayak and a thunderous helicopter rescue will give your sub channel a decent workout.
Extras consist of three making-of minidocs. In Part 1 of "No More Secrets: Completing The Circle," producer Anthony Bregman tellingly notes, "What works in a book doesn't necessarily work in a movie"—and you should be able to easily discern which scenes in The Circle fulfill that observation, and which ones transcend it. The final extra properly fetes the late Bill Paxton, a longtime Hanks compatriot who heroically portrayed Mae's MS-stricken father before passing away earlier this year.
Blu-Ray
Studio: Lionsgate, 2017
Aspect Ratio: 2.40:1
Audio Format: DTS-HD Master Audio 5.1
Length: 110 mins.
MPAA Rating: PG-13
Director: James Ponsoldt
Starring: Emma Watson, Tom Hanks, Karen Gillan
If you do something in your life and there's no camera around to capture it, did it really happen? In essence, that's the core conceit of The Circle, director James Ponsoldt's of-the-moment adaptation of Dave Eggers' 2013 speculative fiction novel that imagines a fully interconnected world where the life unfilmed is not worth living (well, kinda).