Cineak Previews Modular Entertainment Sofa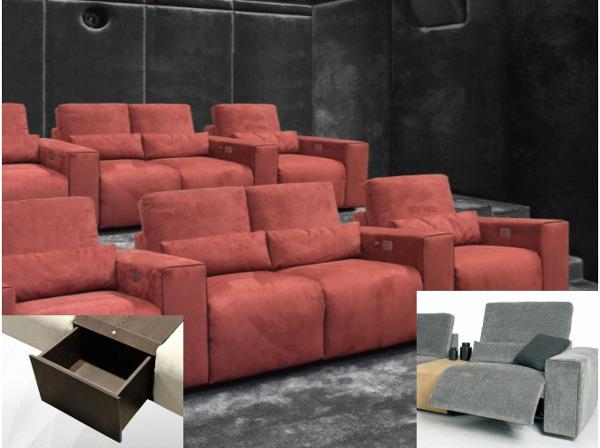 Hollywood-based luxury seating company Cineak will introduce a new modular entertainment sofa at next week's
Integrated Systems Europe (ISE)
show in Amsterdam.
Designed to bring the comfort and features of a high-back motorized chair to low-back entertainment seating, the new Largo series features a patented three-way motorized mechanism that extends the footrest, elevates the backrest, and adjusts the position of the headrest to ensure comfort while supporting your head, legs, and back — all at the push of a button.
A memory preset extends the footrest, lifts the backrest, and adjusts the headrest to the user's preferred position.
The seating is available in several configurations with or without an integrated wood table (see inset) featuring a motorized, slide-out storage drawer for stowing away remotes, game controllers, snacks, and more. The sofa is available in a selection of fabrics and colors, including blue, gray, purple, and rust.
For more information, visit cineak.com.
WHERE TECHNOLOGY BECOMES ENTERTAINMENT