CES 2017: The Ultimate Audio Wrapup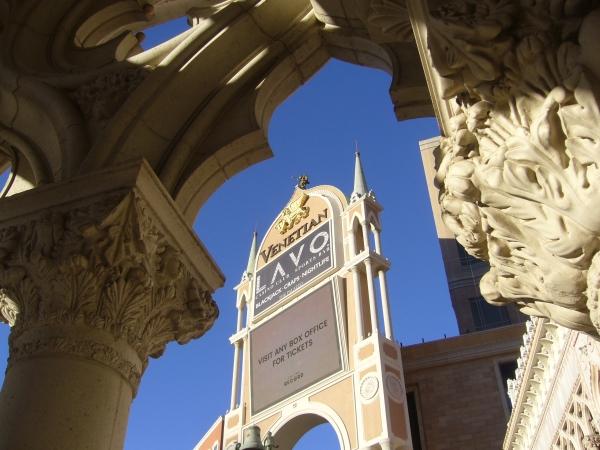 I have been attending the Consumer Electronics Show nearly every year since 1985. Every year I promise myself that this year's CES will be my last.
I hate quite a few things about it (and I'm not the only one). Las Vegas is a place that crushes the human spirit. The timing, always blighting the first week of every new year, destroys any inner peace built up over the holidays. The expense is a burden (or so I'm told). And the show itself can both overwhelming and exhausting. So, to keep myself sane, every year, I tell myself: This is it. This is the last one. It enables me to live in the moment and appreciate the good stuff.
And there is some good stuff. First and foremost are the service people of Las Vegas. Taxi drivers, hotel employees, and folks at the convention center not only do their jobs well, they do them with a seemingly inexhaustible supply of goodwill. They have been so uniformly kind and professional to me over the years that I have begun to wonder if they are just the same fabulous person shape-shifting into different forms. I also wonder if that person is an angel. If this was my last CES, I will miss the angel.
Supernatural manifestations aside, I'm fortunate in another way: I cover audio. At CES 2017 my assigned beats were compact speakers, tower speakers, soundbars, surround receivers, surround separates, subwoofers, and DACs. Most of those products were exhibited at the Venetian—and if you want your CES to be a pleasant experience, that's where you want to be. Not at the awful convention center, with its vast mindless crowds, but in a plush hotel, walking up and down hallways, ducking your head into hotel rooms repurposed as intimate exhibit spaces. If this was my last CES, I will miss working the Venetian.
I have been either editing or writing CES blog coverage since 1996. This is a mixed blessing because the very specific reporting required to write a blog item (with features, shipping date, price, etc.) tends to get in the way of absorbing general trends, figuring out what I'm going to review over the coming year, relating to my contacts as human beings, and enjoying my last CES. Nonetheless this year I managed to blog about 18 items over three days. My coverage was only a tiny fraction of S&V's team effort, which itself was only a tiny fraction of the riches exhibited at CES. But here's a quick rundown:
GoldenEar Technology has always offered an oasis of great sound at trade shows and its new flagship speaker did not disappoint. Epique, a brand owned by Parts Express, showed an outrageous but good-sounding arc-shaped speaker based on U.S. Navy research. Revel put its world-class engineering talent and resources into the new Performa3 Be line, with beryllium tweeters, and announced the M8 SP5 sat/sub set, which I'm eager to review.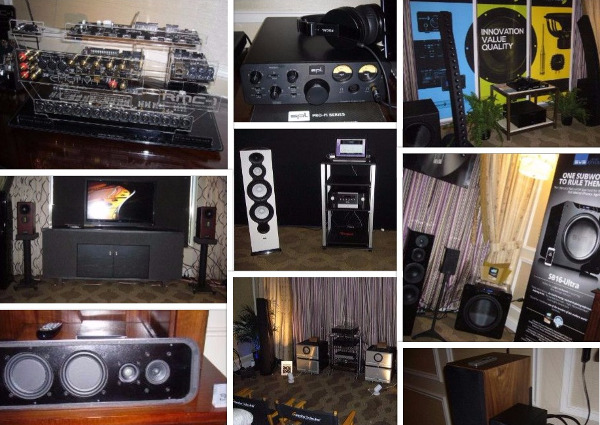 Among compact speakers, the standout was Solus Audio, whose Entré II uses H-PAS technology to produce true low bass from a small enclosure. This is my pick for best two-channel sound of show. If you're looking for powered speakers with a phono stage, to accept direct input from a turntable, Kanto has choices in every color of the rainbow. If you want your powered speakers to double as a serious headphone amp, consider the Audioengine HD3. For a higher-end approach to a headphone amp, check out this pro/consumer model from SPL (distributed by Audio Products Inc.).
Soundbars abounded. Onkyo showed one that's rich in streaming options, including Play-fi and FireConnect; stablemate Pioneer showed an equivalent model. Additional Play-fi models were shown by MartinLogan and its sister brand Paradigm. The folks at Bluesound convinced me that their bar could produce adequate bass without a sub, and of course it was also hip to the company's proprietary BluOS multi-room ecosystem. Polk showed an affordable bar and hinted at major announcements to come later in the year.
Damson showed a rarity, a THX-certified HTiB. SVS showed a couple of terrifyingly powerful 16-inch subs, one with sealed enclosure, one ported.
Dirac is becoming the go-to choice for room correction in high-end products and its demo of technology destined for virtual reality use was convincing. New surround pre-pros using Dirac were announced by Emotiva and Arcam. The latter's demo of Atmos with Dirac (with an existing receiver model and a new four-channel amp) was the best surround sound of the show. Anthem Room Correction found its way into a stereo integrated amp as well as the MartinLogan and Paradigm soundbars mentioned two grafs up. NAD, which prefers to update AVR models rather than slap new model numbers on them, showed version three of two receivers.
A few noteworthy things didn't find their way into blogs but that's not to suggest they didn't merit the attention. One that I mustn't omit is ELAC's Adante line. Designer Andrew Jones played prototypes in the midst of being designed. He is revisiting a design idea from his days at KEF involving an unseen internal driver, inside its own subenclosure, driving an external passive radiator. Even in their yet to be perfected state, the prototypes sounded grand. There will be a $5000 tower, a $2500 monitor, and a $2000 center. Dynaudio's new Contour 60 tower ($10,000/pair) featured all new enclosure, drivers, and crossover. A few dozen more worthy products succumbed to my shortcomings as a reporter.
High-resolution audio got several legs up at the show, and while they didn't affect my blogging, they may have a profound effect on not only my product reviews but also on my listening habits in the coming year(s). Pandora, Rhapsody, and Napster will start streaming music in high-res formats. Every so often I sample a streaming service, revel in the selection, then get bored with the sound and walk away; high-res streaming may be a game changer. And MQA, the "audio origami" that squeezes high-res into CD-quality channels, will start streaming from Tidal. MQA-compatible products of various kinds were announced by AudioQuest, Audirvana, Aurender, Bel Canto, Brinkmann, MSB, Mytek, NAD/Bluesound, Onkyo, Pioneer, and Technics. Headphone DAC-amps that I've already reviewed, the AudioQuest DragonFlies Red and Black, will get software updates to handle MQA. With news that positive, I'm going on on top.
Audio Editor Mark Fleischmann is the author of Practical Home Theater: A Guide to Video and Audio Systems, available in both print and Kindle editions.