Reveling in the Breadth and Beauty of Revel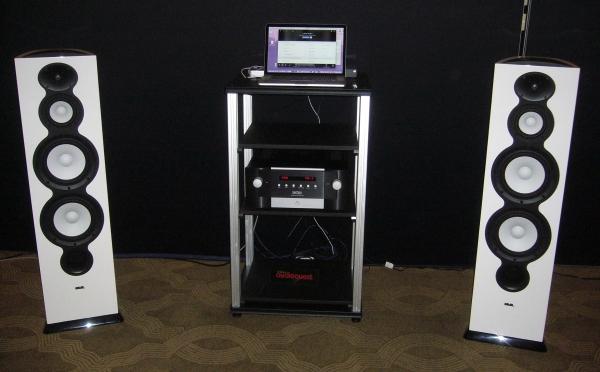 New Revel speakers cover all bases from towers to satellite packs.
The Performa3 Be models, a reference to their beryllium tweeters and deep ceramic composite woofers, are a step down from the existing Performa3. The F208Be includes a one-inch beryllium tweeter, 5.25-inch midrange, and two eight-inch woofers in a curved enclosure. Its little sister is the M106Be monitor, with 6.5-inch woofer. Pricing is estimated to be about $10,000/pair for the tower and less than $5000/pair for the monitor, shipping in August.
Revel is not a name associated with compact surround systems so it's good to see the Concerta M8 satellite packs making their debuts. They include the M8 SP5 package, with four satellites and center, and the M8 SP2, a pair of satellites. They boast three-inch micro-ceramic composite woofers and a one-inch MCC tweeter. The Concerta B8 subwoofer has an eight-inch driver with 200-watt amp. The systems will be available in configurations from 2.1 to 7.1 channels and can be mixed to create systems up to nine channels. Available in spring at pricing to be determined.
At the same exhibit were new products from Mark Levinson, another Harman brand. They included the No. 515, ML's first turntable ($10,000 without cartridge), the No. 519 CD/streamer/digital preamp ($20,000), and No. 585 stereo integrated DAC-amp (200 wpc, $2000).