SVS Unveils Two Steroidal Subs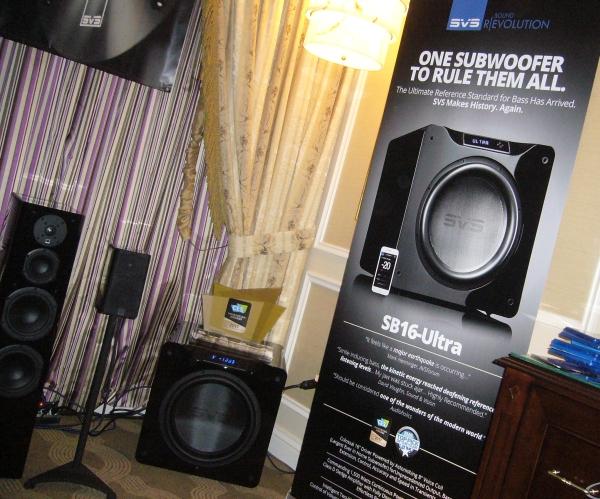 Two new subwoofers from SVS include 16-inch drivers backed with eight-inch voice coils. They definitely moved some air.
The main difference between the SB16-Ultra ($1999) and PB16-Ultra ($2499) is in the enclosure. The S model has a sealed box, while the P model has a ported box (with three giant ports on the front). Both get 1500 watts of continuous power or 5000 watts of peak power.
An app runs the volume, crossover, parametric EQ, room gain, and all DSP functions. It's kind of cool that the front panel has a large blue display to confirm commands and settings.
WHERE TECHNOLOGY BECOMES ENTERTAINMENT