Casio Pitches "LampFree" Projector to Dads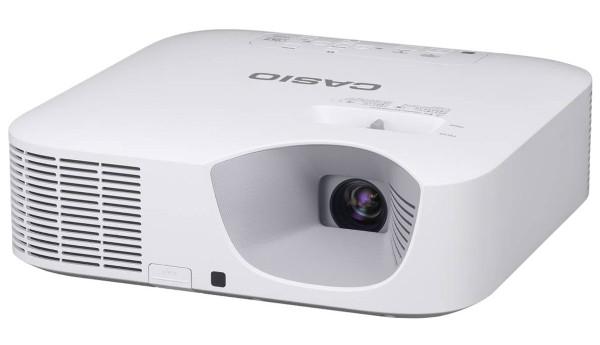 With Father's Day around the corner, Casio is pitching DLP projectors based on its LampFree technology as the perfect gift, or at least one to consider.
It won't entice videophiles but the XJ-F210WN ($1,050) is interesting in that it combines laser and LED light sources to achieve high-brightness over an estimated 20,000-hour operating life while drawing half the power of a traditional lamp-based projector, according to the company. Native resolution is 1280 x 800 and brightness is rated at 3,500 lumens.
Casio says full brightness is achieved within 5 seconds of the projector being powered up and it can be powered down at the push of a button with no cool-down period required.
The projector has a 1.5x manual zoom/focus lens for projecting images between 35 and 300 inches (diagonal), a minimum throw distance of 3 feet, auto and manual keystone correction, two HDMI inputs, a USB port, and a built-in 16-watt mono audio system.
For more information, visit shopcasio.com.
WHERE TECHNOLOGY BECOMES ENTERTAINMENT