Buy Once, Cry Once: How to Plan Your AV Budget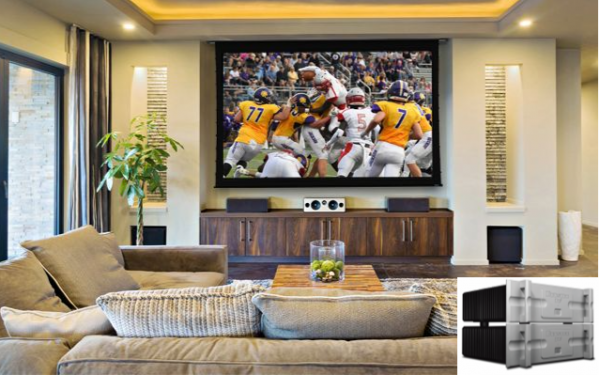 Buy once, cry once. You might be familiar with that old adage, which is used to describe the purchase of a high-cost item that entails upfront financial "pain," but with no need to buy again in the future due to the superior craftsmanship and build quality. It's often associated with tools and watches but works quite well for A/V gear.
Sure, if you're in the 1% who can drop six-figures-plus on home entertainment without thinking twice, then you absolutely should pursue the best available gear, since splurging on a top-notch system can deliver daily joy that's hard to put a price on. But if you're in the other 99% and need to carefully allocate your budget, I have suggestions for where to consider splurging.
First, if you are working with an installation professional to build a complete system, I suggest working with them to come up with an overall budget for the entire project. Once that's established, they can advise on allocating resources, since a pro will know what components work best together.
When making a big purchase, another adage to remember is penny-wise and pound-foolish. My splurge suggestion involves items that generally don't see massive technology upgrades that will make them obsolete in the near term. They are also ones where buying quality will provide years — or maybe even a lifetime — of use and enjoyment.
Projection Screen for Life
There's 4K now with 8K coming. A great projection screen not only delivers a fantastic picture today but should also be able to resolve all available picture detail well into the future. (Stewart Filmscreen has a white paper on its website explaining how its screens are capable of resolving detail beyond 16K.) With a fixed screen, there are no moving parts to break, and the screen material should remain flat indefinitely. Unless you decide you need a larger size, a screen is something you should buy once and buy for quality.
Amplifier Build Quality Is Key
Almost any new development in amplifier technology these days is a refinement of something that has already existed: more power, more channels, higher efficiency, etc. But these are incremental improvements for the most part, and any good amplifier can be relied upon to drive your system for years to come. Also, amplifiers are definitely a case where build quality matters, with higher-end amps typically featuring superior components that are made to last. Case in point: I've gone through five processors over the past 10 years, but still have the same power amplifiers in my rack.
Great Sound Today…and Tomorrow
Each generation of speakers benefits from technology improvements — where would we be today without beryllium tweeters, or carbon-fiber midrange cones? But the truth is, if you like the sound of the speakers you buy today, chances are they will sound every bit as great tomorrow…or years from now. And given the materials used in modern speakers, the dreaded "foam rot" is mostly a thing of the past, so well-cared-for speakers should deliver many years of great performance. What's more likely to change is your aesthetic requirements, such as wanting to move from a pair of towers or bookshelves to in-walls, or your budget allowing you to invest in a step-up model.
Don't Cheap Out on the Bass
Of all the areas where I encourage my clients to splurge, the subwoofer is the primary one. Deep, chest pounding bass is what truly makes a home theater sound great. No one ever walks out of a movie and says, "Wow! Those high-notes were really something, weren't they?" NO! It's the low-end that best taps into emotions. Crashes, explosions, gun shots, dinosaur or Transformer foot stomps — a more capable subwoofer will make your system sound bigger and better. One argument for not investing in a single top-of-the-line sub is that two deliver more even bass throughout a room (and four do an even better job).
Get Pre-Wired!
If you are building a new home, then please, I beg you, do not skimp on the wiring. I can't tell you how many times over the years my company has been able to go back to a job and add some new feature or technology because the existing wire was something we could utilize. If you don't know what to wire for, pull a Category-rated cable (Cat6, for example) to every TV location along with the RG6 coaxial cable. And if possible, install a conduit that runs from the location of your main electronics up to the attic.
Comfort Is King
If you are planning on buying theater seating, chances are you've got a pretty good-size budget to work with. When shopping for seating, just remember that it's something you — and your guests — will be sitting in for hours at a time, so get something comfortable that will hold up for the long haul.
In my next post, I'll discuss areas in your A/V budget where you can consider scrimping to make room for splurge items!
The Author
For the past 20 years, John Sciacca has worked as a custom installer in South Carolina. In his free time, he enjoys drinking craft beer and watching movies on his 7.2.6 surround system.