Blu-ray Review: Lolita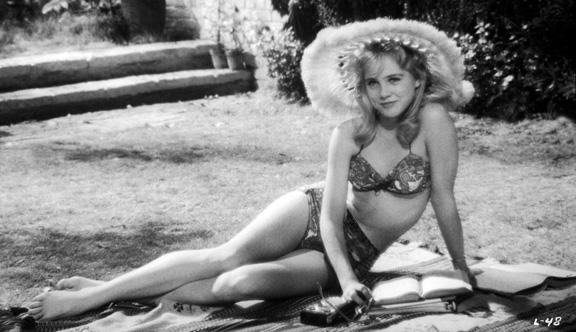 It's never easy making a film of a great novel. For director Stanley Kubrick, Vladimir Nabokov's Lolita presented not only the fairly typical challenge of translating a story built around characters' internal thoughts and feelings but also, in 1962, the task of dealing with a taboo subject.
Although the basic premise of a middle-aged man's obsession and eventual liaison with an underage girl remains, Kubrick's Lolita strays substantially from Nabokov's book — even though the author adapted it himself for the film's screenplay. Thanks to Hollywood censors, much of the eroticism is left to the imagination, but that only leaves more room for hilarious social commentary, and for some memorably witty and tightly constructed scenes.
Kubrick also wisely updated the story to contemporary times. The result is one of the most vivid examples of pre-hipster culture on film. You can barely see the Beatles on the horizon, and Haight-Ashbury just beyond. Both Nabokov
and Kubrick train a sharp eye on an America in wild transition. The Lolita-obsessed Humbert Humbert (James Mason) embodies the traditional world; the mod man-of-many-disguises Clare Quilty (Peter Sellers) torments Humbert throughout the story, just as the new era threatens to eclipse the old.