Blockbuster Bails on Circuit City Buyout Bid
Talk about a slap in the face. After making a bid for Circuit City, supposedly for over $1 billion, Blockbuster has changed its mind. Siting "market conditions," Blockbuster has withdrawn its $1.3 billion bid. There's no word yet from Blockbuster's Carl Icahn who had previously stated that he would buy Circuit City himself if Blockbuster couldn't secure financing. Perhaps he's taking a closer look too, and not liking what he's seeing. What made Blockbuster step away from the negotiation table?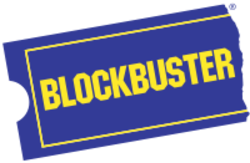 "Based on market conditions and the completion of our initial due diligence process, we have determined that it is not in the best interest of Blockbuster's shareholders to proceed with an acquisition of Circuit City," Blockbuster's CEO Jim Keyes said in a statement. "We continue to believe in the strategic merits of a consumer retail proposition that would bring media content and electronic devices together under one brand. We will pursue this strategy through our Blockbuster stores as a way to diversify the business and better serve the entertainment retail segment."
While both companies are having problems, the combined companies would have been an $18 million business. However, Circuit City had a $200 million loss at the end of 2007. Blockbuster is fighting digital downloads and giant Netflix, but is overall in better health than Circuit City.
Given Keyes' sentiments, you have to wonder if Blockbuster has plans of bringing its own electronic devices to the market. They're dabbling in downloaded movies, and it only makes sense that they'll also provide the necessary storage media. Where do you think Blockbuster goes next? -Leslie Shapiro

Blockbuster press release
Photo by Minneart

LATEST VIDEO