The Best Years of Our Lives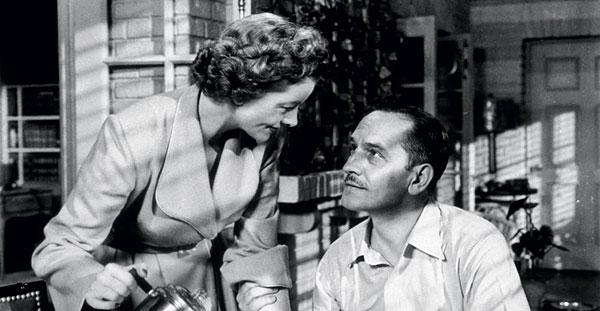 Yes, it's a sentimental picture—about three men (a soldier, a sailor, and a bombardier) returning home after World War II—but, though it ends on a note of love and triumph, it doesn't shirk from the pangs of post-traumatic stress disorder or the fears and tensions of post-War (and just barely pre–Cold War) America. It's remarkable that such an unflinching film was made so soon after the war (it was released in November 1946). I can think of only one comparable film about our own era's returning vets (2007's The Messenger), and it went largely ignored, whereas Best Years was a box-office smash that won eight Oscars, including a well-earned Best Picture. Its director William Wyler made nothing else nearly as good.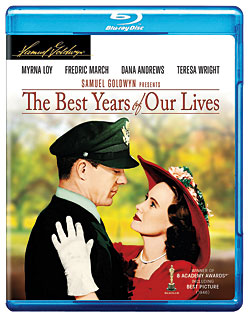 The keys here are the screenplay, by the well-known playwright Robert E. Sherwood, who'd also written wartime speeches for President Roosevelt (he coined the phrase "arsenal of democracy"), and the cinematography by Gregg Toland, who'd also shot Citizen Kane. The same techniques that Toland employed on Kane—the depth-of-focus shots, the heavy use of shadows, the inclusion of ceilings and multiple walls to underline the realism of the story and the confinement of its characters—are what make Best Years such a rich and complex drama.
Warner's 1080p pressing captures the layered depths and shadows with keen clarity, and the close-ups of faces reveal emotional subtleties, for instance the bare hint of a tear, that the earlier standard-def disc left hazy. There's a bit of digital noise, long shots are soft-focused, there isn't the same rapturous detail sported by some Blu-ray Discs of films from the '40s—including Warner discs. At the same time, there's nothing distracting about its shortcomings, and only the most tech-obsessed video- phile will sigh that it doesn't look as great as, say, Casablanca. (But while we're at it, a question for Warner: Why doesn't it look as great as Casablanca? Could it have used a more thorough restoration, or did the digital wizards do the best they could do, given the film-elements' conditions?)
Special features are surprisingly skimpy: a couple of brief interviews with two of the film's stars, Virginia Mayo and Teresa Wright.
Blu-Ray
Studio: Warner Bros., 1946
Aspect Ratio: 1.37:1
Audio Format: DTS-HD Master Audio 1.0
Length: 170 mins.
MPAA Rating: Unrated
Director: William Wyler
Starring: Fredrick March, Myrna Loy, Dana Andrews
The Best Years of Our Lives is the best film ever made about war veterans. That's not exactly an alluring endorsement, so let me add that it's a nearly three-hour film without a moment of mind-drift. It's funny, moving, wrenching—a total tear-jerker that earns its emotional wallop.