AT&T U-verse Gets Portable
AT&T is making U-verse subscribers an offer they may not want to refuse. A new U-verse Mobile App for iPhone and BlackBerry Torch can set up recordings for playback on home DVRs and, via cloud computing, on portable devices as well.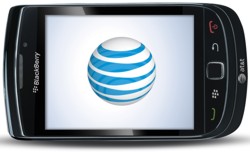 Content comes from 10 participating networks--including ABC, ESPN, and Disney--and is available a few days to a week after the original air date. It is downloaded to the portable device via wi-fi and can be stored there for two or three weeks. The app includes the ability to browse the U-verse program guide prior to setting up DVR recordings and portable downloads.
The U-verse U300 or U-450 package is required. Order one of them and get a $75 iTunes gift card.
See Gizmodo for details and press release.
LATEST VIDEO
WHERE TECHNOLOGY BECOMES ENTERTAINMENT