Astell&Kern Michelle Limited Headphones Review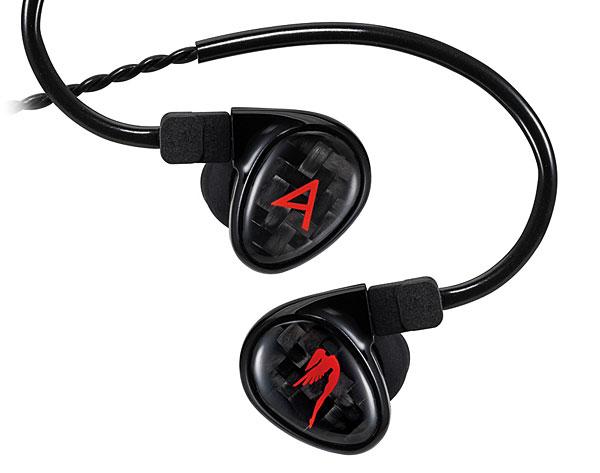 PRICE
$399
AT A GLANCE
Plus
Most affordable ever three-way from the designer
Uber comfy
Vivacious sound
Minus
The voluptuous bass might be too much of a good thing
THE VERDICT
The Astell & Kern Michelle brings JH Audio headphone sound down to a new, more affordable price.
Sound & Vision readers probably know about Astell&Kern's portable high-resolution digital audio players. But I'm guessing you're less aware of Jerry Harvey Audio's in-ear headphones, which have found favor not only with audiophiles, but also musicians and pro sound engineers who make up a sizeable percentage of Harvey's customer base. The Michelle Limited in-ear headphones from Astell&Kern were designed by Jerry Harvey.
Harvey is definitely one of the most interesting designer-engineers I've ever met. The other guys are mostly straight-up techies, and Jerry has that in him, but he's also a rocker with decades of on-the-road experience doing stage monitor mixes for Van Halen, Kiss, Morrissey, KD Lang, the Cult, and many, many more. He invented in-ear stage monitors for musicians, and that eventually led to consumer in-ear models. Harvey retired from sound mixing in 2015 to devote himself full-time to the headphone business he founded in 2007.
The Michelle Limited features Jerry Harvey Audio's patented FreqPhase crossover technology that's said to correct time and phase alignment for the three balanced armature drivers in each earpiece. To keep costs down, Harvey selected the low- and mid-frequency drivers he used in his JH11Pro headphones, and the high-frequency driver came from his Triple-Fi 'phones. The Michelle Limited also features ergonomically shaped injection-molded earpieces and two sets of flat silver-plated copper braided cables, one with a standard 3.5mm plug, the other with a 2.5mm balanced plug.

I've favorably reviewed a number of JH Audio headphones over the years, but the Michelle Limited is lighter and more comfortable than the others. More good news: Michelle Limited goes for less than half of the lowest-price three-way Jerry Harvey Audio model, the $845 JH 10X3 Pro. That one is made in Harvey's Orlando, Florida factory, while the Michelle Limited is made in South Korea.
Harvey's really proud of the Michelle Limited, and while it's a consumer model, he says it can be used by pros on stage. He told me they can play crazy loud without distorting, and when I pushed them a lot louder than I normally listen, my ears cried uncle before the Michelle Limited did!
I mostly used the Michelle either plugged directly into my iPhone 6S or with an AudioQuest DragonFly Red digital converter plugged into the 6S for my listening tests on the go.
Elvis Costello and the Roots' Wise Up Ghost album is one of EC's better late efforts, thanks in large part to the Roots' hard-hitting rhythms. Costello's word play is energized by the band, and when I took the liberty of comparing the Michelle Limited with the Logitech UE900S in-ears, which have four balanced armature drivers per earpiece, I wasn't sure what to expect. Right away, the Michelle Limited's bigger and altogether more potent low end did a better job massaging my eardrums, while the UE900S's sound was more neutral but less fun.
The Michelle Limited is more transparent, with more precise imaging, but the ample bass will either be welcomed or sound like too much of a good thing. Personal tastes vary, but I will say that when I'm listening away from home, a little extra low end helps mask some of the rumble of a train, plane, or bus. At home in a quiet room, the bass could be intrusive.
I also auditioned the Michelle Limited with an Astell&Kern KANN music player. The combination revealed the quieter details and ambience in jazz singer Patricia Barber's Cafe Blue album. These headphones seemed to let more of the music come through when teamed with the KANN.
The Astell&Kern Michelle Limited sells for $399, joining the range of much higher-end Jerry Harvey–designed models AK sells, the $999 Rosie, $1,999 Roxanne II, and the $2,999 Layla II in-ear headphones.