Astell & Kern KANN Music Player Review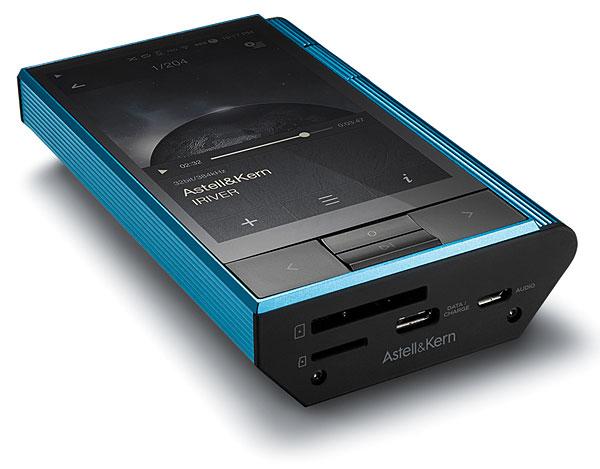 PRICE
$999
AT A GLANCE
Plus
Normal or high-gain output
Full and microSD card slots
Native 384/32 PCM and DSD support
Minus
Bulky
Not as pretty as some other A&K players
USB charger not included
THE VERDICT
Astell & Kern's KANN is not only a subtly gorgeous-sounding performer loaded with features. It's also a great value.
Astell & Kern's KANN (along with the recently announced AK70 MK II) makes its debut at a time when the dedicated music player is looking more and more like the passenger pigeon. Apple has just killed the innovative, shape-shifting iPod nano and the puny iPod shuffle, leaving only the now unprecedentedly cheap iPod touch, basically an iPhone without the phone, at $199. With Apple uncharacteristically catering to the middle of the market (let's not even contemplate the $20 nano knockoffs on Amazon), that leaves the high-resolution musicplayer carriage trade to companies like Astell & Kern, FiiO, and HiFiMan, as well as newly hi-res-conscious big brands like Sony, Onkyo, and Pioneer.
Astell & Kern may sound like a company with a royal warrant to supply marmalade to Buckingham Palace. But it's actually the offspring of South Korea's IRIVER, which has made sweetly overbuilt, true hi-res music players since the debut of the excellent AK100 five years ago. At $999, the KANN isn't Astell & Kern's most expensive music player. That would be the A&ultima SP1000 ($3,499). Nor is it the least expensive. That would be the AK Jr, which cost $499 when we reviewed it and is now down to $250. We haven't yet tested the AK70 MK II ($699), but the KANN just might be the real sweet spot in the A&K line.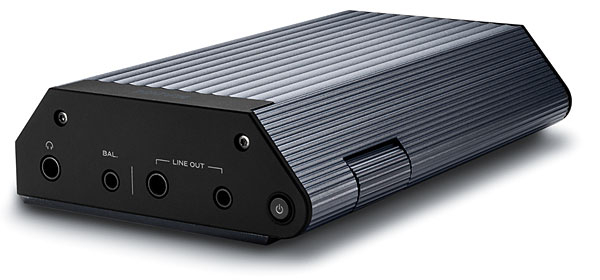 Big Fella
Like a cigarette pack on steroids, the KANN weighs more than half a pound and is a full inch thick. It would weigh down a shirt pocket uncomfortably, though a blazer pocket might do. The unit's weight does make it easy to operate on a desk. Available in Astro Silver or Eos Blue, the machined aluminum casing isn't pretty, yet the ridged sides and back induce tactile pleasure in the hand that holds it. The 2 x 3.5-inch touchscreen isn't as big as the one on most people's phones, but it's big enough to easily navigate the interface. Other controls include a cylindrical volume wheel, which mimics the curve of the unit and falls easily under the right thumb. There are four navigation buttons below the screen and a too-tiny power button on top.
Four jacks that support both headphone and line output—and both unbalanced and balanced operation in each case—are also on top. On the bottom are a USB-C jack for charging and data and a micro-USB jack for digital audio, which enables the unit to be used either as an external DAC or with an external DAC. No charger is supplied, but quick-charge is supported when connected to a compatible wall adapter. I plugged the supplied USB-C cable into the charger that came with an Android tablet, and the unit charged up within a few hours. Your phone charger would probably work, too. A full charge provides up to 15 hours of playing time.
Also on the bottom are two stars of the show: a microSD card slot and a full-size SD card slot. The microSD supports cards up to 256 gigabytes, and the full-size slot supports up to 512 GB. So the two together, plus 64 GB of internal memory, potentially add up to 832 GB—more than five vintage 160-GB iPod classics! Validated cards such as those from SanDisk and Samsung are recommended. You might load up a card and use it in more than one device. Or you might just fill a bunch of cards with different content and swap them on a whim. ("Classical this weekend, sir?" "I think not, Jeeves. Jazz. Are we out of marmalade?")
The KANN switches between normal and high gain to accommodate headphones that present more hard-to-drive loads—or even, A&K says, low-impedance speakers. The company also claims that the KANN has the lowest output impedance of any of its players. The line output range can be set for four values to suit the gain of a professional, home, car, or other system. Balanced and unbalanced headphones and systems are supported.
The player serves as a USB DAC when connected to a PC; its 384kilohertz/32-bit DAC will probably be a vast improvement over the PC's internal soundcard. The unit supports Bluetooth and Wi-Fi, and it uses DLNA—via the AK Connect app—to interact with network-connected devices running the app, potentially including phones, tablets, computers, and network audio players. There isn't much the KANN can't do. One notable exception is nascent MQA technology; the company is looking into it.