Astell & Kern AK380 Music Player Review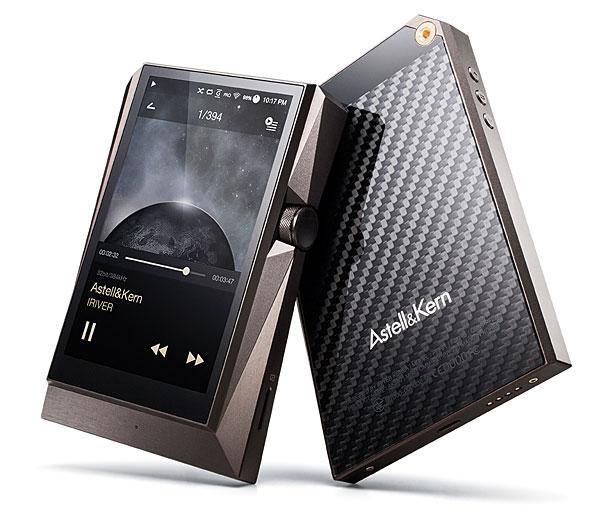 PRICE
$3,499
AT A GLANCE
Plus
Compatible with DSD and 32-bit PCM
Streams to and from other devices
Extraordinary build quality
Minus
Breathtakingly high priced
32-bit capability is irrelevant to non-professionals
THE VERDICT
Astell & Kern's AK380 offers copious network audio features and the unique plus of native 32-bit playback—but is it worth the high price to consumers?
Shock lead of the year: Astell & Kern's AK380 music player retails for $3,499. That's an awful lot to pay for a pocketful of music. But it seems unjust to start a review of such a product by carping over its price before evaluating its merits. After all, not many people muster moral outrage over the price tags on Porsches, Patek Philippe watches, or 99-point offerings in Wine Spectator. Why should high-end audio units—including the Pono, a comparative bargain at $400— be the only perfectionist products to face puritan scorn? No, as a consumer, I wouldn't pay $3,499 for a music player. But as a critic, I'm willing to consider cost-noobject items on their own terms.
The Astells and the Kerns
The Astell & Kern music-player line (from iriver of South Korea) now includes seven models: the AK Jr ($499), AK100 II ($900), AK120 II ($1,700), the AK240 ($2,500), AK240 SS (a stainless steel version of the AK240, $3,000), the new AK320 (price unannounced at press time), and the AK380 under review here. The sorta-kinda-affordable AK100, combined with high-resolution content, "opens up a whole new world of listening," I wrote in a review of the original $699 version in 2013—and it's still my top mobile signal source for headphone reviews. The following year, I complimented the notably pricier AK240 for its "unassailable build quality, sweet aesthetics, not-half-bad ergonomics, and stupendous sound." The AK240 one-upped its predecessors with native DSD support, network audio features, and a balanced headphone connection.
It never occurred to me that Astell & Kern would try to top that. But they're trying. The AK380 is advertised as a "pro audio player," supporting 32-bit depth and a 384-kilohertz sampling rate without downsampling. Can you download music in a 32-bit format? No, the high-resolution download services don't go beyond 24-bit. Is there an audible benefit to going from 24 to 32 bits? I haven't had a chance to do an A/B comparison, but any benefit is probably noticeable only to angels in heaven. However, said an A&K spokesperson, 32-bit playback allows studio pros to listen to their raw recordings before they're downconverted to 24-bit. I'll defer to the pros on the ultimate value of 32-bit recording.
Like cheesecake, 32-bit circuitry makes you put on weight. At more than half a pound, the AK380 weighs about an ounce and a half more than the AK240. It might travel in cargo pants but would weigh heavily in the pocket of a silk shirt. It does leave room for a larger screen of 480 x 800 pixels, or 2.2 x 3.4 inches. Sculpted in a geometrically complex form out of aircraft-grade aluminum alloy, the AK380 is an advanced meditation in bling.
The knurled cylindrical volume knob on the right nestles in a valley created by two planes of the complex chassis shape. On the opposite side are three navigation keys. On top, along with the power button, are two jacks that function as unbalanced headphone, balanced headphone, and digital optical inputs. The Micro USB jack at bottom enables the unit to serve as a USB DAC when plugged into a computer. Charging is via computer only. No power adapter
is provided, an odd omission in a product this costly, and charging via computer takes four hours—though the 5-volt charger that came with my cheap cellphone got the job done in just two. A full charge provides 8 hours of playback.
Internal memory of 256 gigabytes can be nudged up by another 128 GB with a microSD card. The AK380 can handle pretty much every playback format you might want, including Double DSD (5.6 megahertz). But what makes it truly formidable is its versatility. It can act as a digital media player, controller, server, or renderer (network player). You're not limited to playing music from the player's own memory. It can also stream from any computer, NAS drive, music server, or other DLNA networked device. The AK Connect app for iOS or Android accesses music from mobile devices. Internet radio is available from AK Connect via vTuner. By the time you read this, the AK380 should be able to stream from Tidal, including lossless 16-bit audio via subscription. The audience for this product wouldn't balk at the monthly fee of $25.99.
Astell & Kern has exquisite taste in digital-to-analog converters and implements them brilliantly. The Wolfson WM8740 used in the original AK100 and AK Jr, and the Cirrus CS4398 used in the current AK 100 II and most of the step-up models (including the AK240), left an indelible impression. The AK380 steps up from those 24-bit DACs to the 32-bit AKM AK4490. Usually, I don't attribute specific sonic characteristics to silicon because the final implementation is all I get to hear. But my two experiences with products utilizing these DACs left a very tough act to follow.
The AK380 takes 25 seconds to boot up, the same as the AK240. An almost invisible pinhole below the display is a touch sensor that summons the home screen. In addition to the usual buttons for songs, albums, artists, genres, and playlists, there's a button for folder navigation (helpful for accessing tracks with inadequate metadata) and online music stores (limited to Qobuz in the EU and Groovers in Asia). Swiping down from the top of the screen reveals various controls, including a volume slider, Wi-Fi, Bluetooth, your choice of parametric or graphic EQ, DAC, and other control icons. Tap the nut icon to access the full settings menu. While a learning curve is to be expected with a product this complex, the settings menu should have been accessible from the home screen.
I dragged about 30 test tracks onto the AK380 from a Windows 7 PC reserved for media (look, Ma, no iTunes!). Along with desultory day-to-day listening, they became the basis for my evaluation. There were three categories of content in ascending order of quality: MP3s ripped from CDs at 192 kilobits per second, Apple Lossless files ripped from CDs, and 24-bit FLACs from HDtracks.
Sennheiser Unveiled
I reached for three headphones I've come to value for their varying personalities: the Oppo PM-2 ($699), Sennheiser HD600 ($400), and Sony MDR-V6 ($110). The surprise here was the Sennheiser. While it was an imaging champ, as usual, the so-called "Sennheiser veil" was nowhere in evidence; instead, I got a zingier and more highly resolving version of my favorite velour-lined cans. The Oppo was smooth and warm, also as usual—almost to a fault—while the Sony's overweening treble was a cleaner version of its own usual self.
With MP3s ripped from CDs at 192 kbps, the Sennheiser performed slightly better than expected. In Fotheringay's "Banks of the Nile," Sandy Denny's voice was well resolved from the opening notes, and Dvořák's New World Symphony (István Kertész, Vienna Philharmonic) was as good as lossy encoding gets in orchestral works. But the Ramones' "I Wanna Be Sedated" was more forward than expected; the A&K wasn't about to soft-pedal the lossy distortion of voice and complex guitar textures. Cymbal smashes became smooshes. The Sennheiser/AK380 combo told nothing but the truth.