HiFiMan SuperMini Music Player Review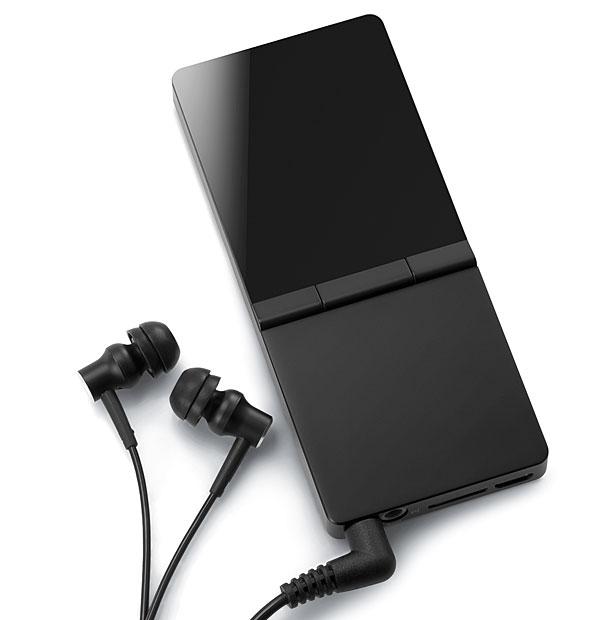 PRICE
$399
AT A GLANCE
Plus
Balanced and unbalanced output
Drives moderately demanding headphones
Hi-res capable, including DSD
Minus
No album art
No fancy DAC chip
No user-accessible internal RAM
THE VERDICT
The HiFiMan SuperMini combines the sonics of a gentle top end and luscious mids with light weight, long battery life, and enough power to drive slightly less efficient headphones.
HiFiMan was founded in New York by Dr. Fang Bian. The company now operates from China but does not outsource either manufacturing or design. Headphones come from a factory in Dongguan. Music players come from another factory in Kunshan. R&D runs in Shanghai, software is developed in Shenzhen, and headquarters are in Tianjin. Unlike so many storied audio brands that have cut loose from their original motivation, 11-year-old HiFiMan continues to reflect the vision of Dr. Fang.
Although some HiFiMan products push past the $1,000 price point—notably, the company's full-size planar headphones—most do not. All but one of the music players sell for less than $1,000. All but one of the in-ear monitors sell for less than $100. The SuperMini reviewed here is HiFiMan's least expensive hi-res music player at $399. To get there, it took an unusual path.
Looking to reduce size, weight, and cost, Dr. Fang tossed out the dedicated digital-to-analog conversion (DAC) chip used in most high-end music players. Instead, he relied on the DAC built into an undisclosed low-power controller chip, tweaking the sound with heavy modifications to the firmware and drivers. The company says the sound rivals that of their higher-end products with dedicated DAC chips.

The SuperMini is also efficient, with a rated 22-hour battery life, though that assumes you'll be playing MP3s and listening through earbuds. Hi-res files and more demanding headphones require more juice. See hifiman.com/products/detail/266 for a chart of compatible headphones, divided into four categories: "Drives Perfectly," "Wide Dynamic Range," "Challenging," and "Hard to Drive."
Black and White
The SuperMini is a sleek beast covered in black brushed aluminum on every side. The white monochrome display is rather austere: It's purely text-based and doesn't display album art. Below it are buttons for up, down, and enter. On the right side are buttons for menu-back, volume, and power.
The bottom includes minijacks for both balanced and unbalanced headphones, a Micro-USB jack for file transfer and charging, and a microSD card slot. Following a software upgrade, the internal storage of 8 gigabytes is no longer user-accessible. But you can fill the slot with up to a 256-GB card (not included). Such cards can be pricey, but you can get a 128-GB card online for less than fifty bucks.
Navigation is easy but with one quirk. As noted above, three of the navigation buttons are on the front, but the back button is on the right edge below the volume buttons. If you hold the player in your right hand, your thumb can find all of them, but that last button takes a little extra effort. I'd have preferred to have it on the front with the others. The player also has a disconcerting habit of fading up tracks that begin abruptly. At press time, it did not support gapless playback, though a future firmware update will fix that.
I plugged in the highestperformance headphones currently in my possession—coincidentally, the original HiFiMan Edition X—for unstructured listening to well-worn test tracks. The player's personality asserted itself immediately. The top end was gentle and polite, the midrange warm, the bass well controlled. There was definitely a golden glow, an additive element like the chiaroscuro in an Old Master. Although the Edition X's planar drivers can be highly revealing, the player kept high-frequency excitement and revelation to a minimum. What it obtained in the tradeoff was endless listening comfort. I spent several afternoons punching through tracks and experienced less fatigue than with any other player I can recall. The SuperMini's approach may be subjective, but it works for me.
I would hesitate to call the SuperMini's gentle top end rolled off. My go-to track for highfrequency content, David Chesky's "Ben's Farm in Vermont," came through with its full complement of chiming tuned percussion. But MP3s at low to midling data rates, like "I Wanna Be Sedated" by the Ramones, got their abrasive upper mids helpfully blunted. Clearly, there was something the player wasn't telling me; it didn't want to be the bearer of bad news about lossy smearing and signal pollution.
Unveiled
Still, it would be unfair to typecast the SuperMini as excessively diplomatic. When I switched headphones to the Sennheiser HD 600, itself typecast for the so-called "Sennheiser veil," the SuperMini didn't muffle or turn to mush. And it supported the HD 600's strongest trait: its uncanny ability to image believably, indicating a clean and well-resolved midrange. Donald Fagen's "Maxine," with its layered voices and horns, sounded suitably lush (despite being an early-generation digital recording). The entrance of the sax solo, which often sends me running for the volume-down key, felt just right; the SuperMini actually succeeded at that moment, where many other source/headphone combos have failed. HiFiMan's headphone-compatibility chart classifies the HD 600 as a model that the player "drives perfectly," and it did provide plenty of headroom with this moderately demanding mate.
I switched headphones again. The Sony MDR-V6, with its tipped-up top end, was crisp and even a little hot on details like the ride cymbal on Bob Marley & the Wailers' "Satisfy My Soul." When it shone its remorseless spotlight on the SuperMini's amp, it didn't find much distortion to complain about.
HiFiMan's supplied balanced earphones (which bear no model number) are said to be positioned design-wise between the comany's RE400 and RE600 models. I found them reasonably neutral. They're a bit schematic, as 'buds usually are, good but not great sounding. My impressions may have been influenced by the less than ideal fit of the two sets of supplied earpads; your ears may vary. The 'buds aren't factored into my Performance rating.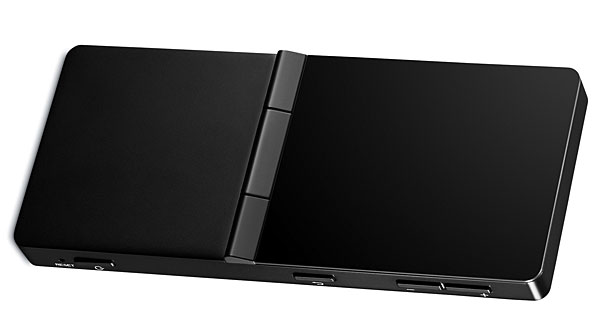 I finished as I began, with the HiFiMan Edition X—but this time, moving to v2. The price in this new model has dropped by $500 to $1,299. The company touts an improved headband that accommodates more head sizes, an upgrading of the yoke from plastic to metal, thicker earpads with a more pronounced asymmetry, and replacement of the earpads' velour surface with polyester. The fabric cable has been replaced by a pair of rubbery transparent cables, with 1/4-inch and 1/8-inch all-metal plugs, which are as solid as little tanks. In a quick listen, I rediscovered all the qualities I liked about the original Edition X—chiefly, its top-to-bottom neutrality and bold close-up imaging. The overall tonal balance seemed darker, but the headphones might have needed more break-in to loosen up their big planar drivers.
Some might regard the HiFiMan SuperMini as a unicorn. The notion of a $399 music player that challenges the category's four-figure competitors sounds too good to be true. But the company has found a way to drive moderately challenging headphones for long periods while minimizing cost and form factor, and although it may not be the last word in transparency, it's a sonic overachiever at its price point. There's also something soothing about its subdued looks and mostly excellent ease of use. It would be hard to imagine a more agreeable companion for a long day of on-thego listening.