Arsenic and Old Lace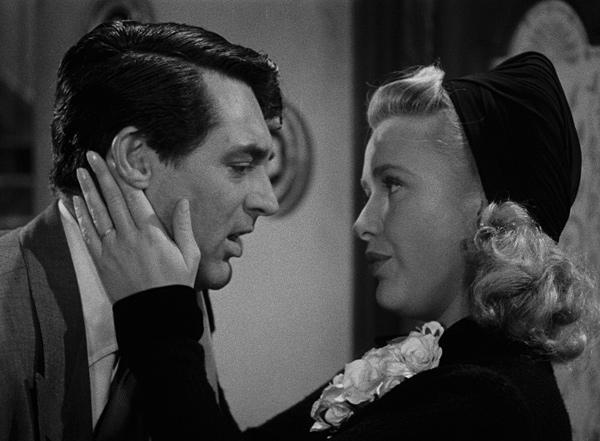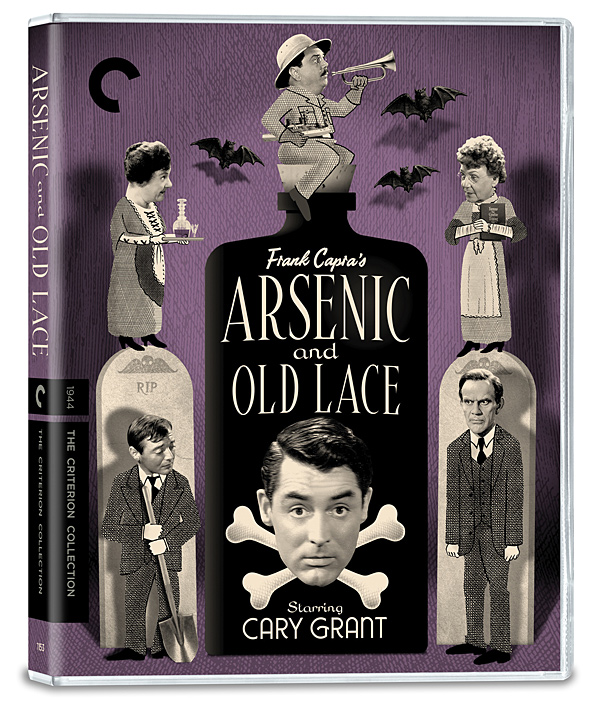 Jean Adair and Josephine Hull reprise their roles from the stage production as aunts Martha and Abby, as does John Alexander who plays brother, "Teddy Roosevelt" Brewster. The comedy is broad, with Grant handling his material especially well and demonstrating the charm and appeal that made him such a likable leading man in Hollywood for several decades. Raymond Massey is the other estranged Brewster brother, Jonathan, who along with the creepy Dr. Herman Einstein (Peter Lorre) play the main villains and provide some suspense and chills. The frenzied pace and plot twists do become a bit complicated by the end of the film. And while the comedic performances are captivating, they sometimes venture into territory that is slightly over the top, taking the comedy from deliciously dark and biting, to just a little silly.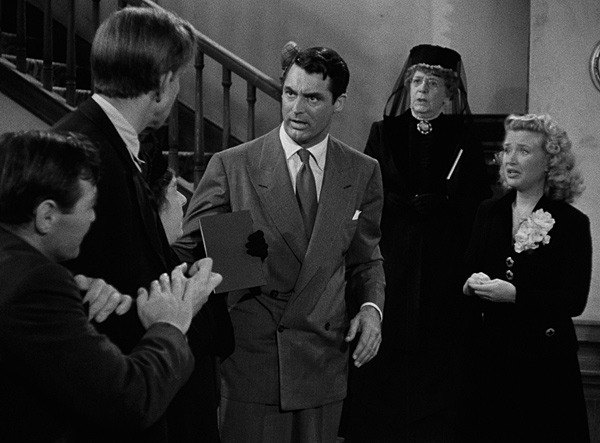 Don't expect to see the same level of lavish production design found in It's a Wonderful Life here. This film really does look like it is based on a play with most of the action taking place within one room of the aunts' home. Made from a newly restored 4K transfer and shown in the film's original 1.37:1 aspect ratio, the lighting is well-controlled and does a great job of letting the exceptional 1080p AVC encode show very deep, dark blacks in the old home's many shadows. Grayscale is also very good, providing excellent contrast in the finely woven fabric of Mortimer's dark gray suit and similar details in the rest of the wardrobe. While the dynamic range of the HD black and white visuals is exceptional, there is some occasional mosquito noise apparent in lighter portions of the frame. This results in slight softening of the picture, including some loss of detail in close-ups of the actors' faces. While this is a bit distracting, the overall bright and punchy picture was quite satisfying.
The 35mm optical soundtrack positive was used to remaster the original mono soundtrack, and it sounds perfect. The clarity and intelligibility of the dialog are exemplary. The quality of sound effects such as the doorbell, ringing telephone, slamming of doors, or the occasional musical flourish used to punctuate suspenseful moments is quite smooth and natural considering the age of the recording. At no time did I think that the audio presentation was lacking in any way. In comparison, the bonus feature recording of a radio broadcast of the original play, with Boris Karloff as Jonathan Brewster, sounds muted and noisy.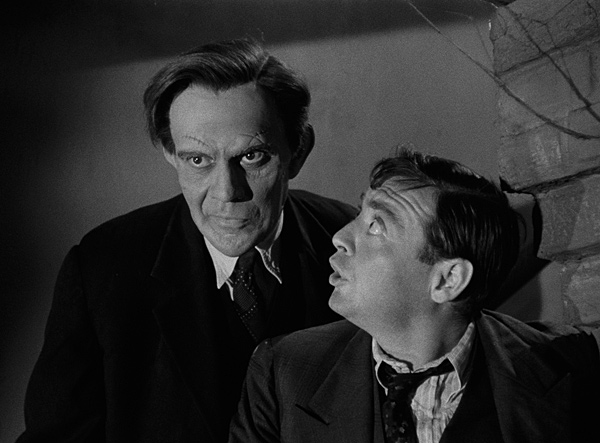 In addition to the radio broadcast recording, a theatrical trailer, an essay by David Cairns, and audio commentary by film historian Charles Dennis are also included. The number of extras is scant, but is forgivable for a film of this era, and Criterion has done their usual commendable job of providing a very high quality of audio and video presentation.
BLU-RAY
STUDIO: Criterion, 1944
ASPECT RATIO: 1.37:1
AUDIO FORMAT: LPCM Mono
LENGTH: 118 mins.
DIRECTOR: Frank Capra
STARRING: Cary Grant, Raymond Massey, Jack Carson, Peter Lorre, Priscilla Lane, Edward Everett Horton, James Gleason, Josephine Hull, Jean Adair, John Alexander
It may not be the equal of his holiday classic masterpiece, It's a Wonderful Life, but Frank Capra's black comedy, Arsenic and Old Lace is one of the great comedies of American cinema. Adapted from Joseph Kesselring's play of the same name, it stars Cary Grant as Mortimer Brewster, a recently married writer whose honeymoon plans with his wife (Priscilla Lane) are sidetracked by a series of macabre incidents when he visits his doting aunts and eccentric brother.