Amp of Ages: Why Power Matters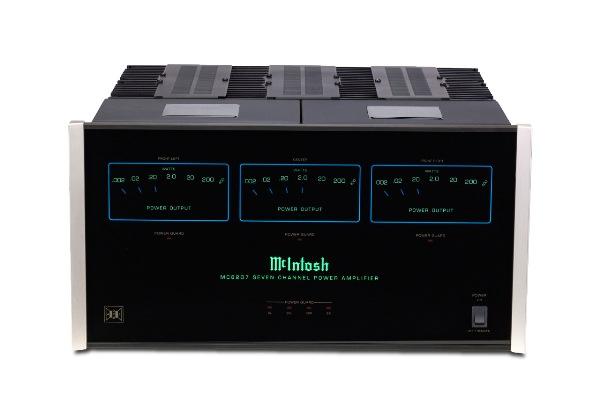 Several years ago, I was invited by Dan D'Agostino, the founder and then chief engineer of the high-end audio manufacturer Krell, to visit the company's headquarters in Connecticut. D'Agostino is best known for his audio electronics designs, and under his leadership, Krell built a legendary reputation for its amazing amplifiers. (He's since left and formed an eponymously named company for which he's doing the same thing.) I was shown a lot of prototype tech that day, none of which I can really recall today. But what I do remember—indeed, what I'll never forget—was a demonstration of a pair of absurdly massive amps cabled to a pair of large floorstanding speakers.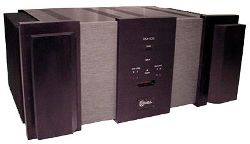 I was standing in front of those speakers when out of the silence came a stupendously loud bass-drum thwack. This was not like any drum thwack I'd ever heard from an audio system. It was a sound that, in an instant, communicated the complete and total domination those amplifiers exerted over the cone speaker drivers. It exuded the brute force I might associate with a powerful sports car engine, but accompanied by fine precision and ironclad control. My body reacted viscerally to the sheer force of it, and a sudden surge of adrenalin emanated from my core out to my extremities as if gliding on the spokes of a wheel. It was at that moment I came to understand the power of…real power.
I was reminded of that day as I edited Fred Manteghian's review of the Bryston SP3 surround processor and 9B SST amplifier for our January 2013 print edition (now on newsstands). Like Krell, McIntosh, and a few other boutique companies we might name, Bryston made its reputation on its overbuilt, deliciously powerful, and highly reliable amplifiers. I quite expected this separates stack to make Fred's big, hungry Revel Salon speakers do the happy dance, and I wasn't wrong. Truly great amplifiers often cost real money. They come in their own chassis, not crammed into the back of an A/V receiver. They have a large dedicated power supply and a giant transformer, sometimes several. They have big, manly heat sinks and hernia-inducing mass. And when you encounter one coupled to good speakers, you know spontaneously that you are not in Kansas anymore.
Go back and read Kris Deering's remarks on the John Curl-designed Parasound Halo JC 1 amps. These monoblocks cost $4,500 each. But the moment Kris heard a pair driving his Paradigm Signature S8 main speakers, he knew those amps would never leave his system. Or read Michael Fremer's description of the $6,000, seven-channel McIntosh MC8207.
The point of all this is not that you need to spend all that money just to have a great-sounding home theater or to make you feel puny if you haven't spent five figures on audio electronics. In fact, there are some great brands out there that can put you in the big-power leagues for not too much coin, relatively speaking—I'm thinking of the Outlaws and Emotivas of the world. But there are degrees of everything. And if you're truly after the Holy Grail of home theater, a keepsake amplifier is part of that equation.