Alexa Voice Search Added to Vizio SmartCast TVs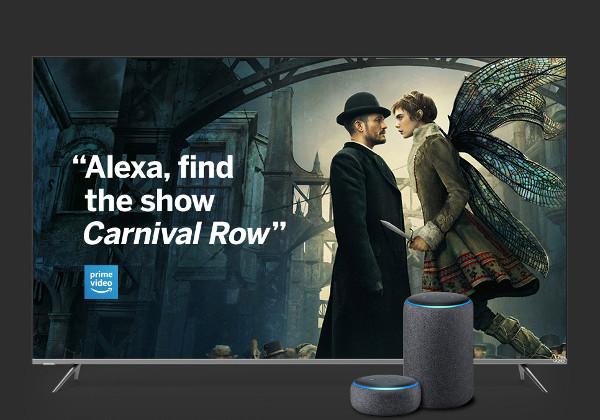 Vizio today announced expanded Alexa voice control capabilities for SmartCast TVs dating back to the 2016 model year.
Owners of Vizio TVs with a nearby Amazon Echo device can now use voice commands to search for movies or shows by title, genre, or cast member in addition to being able to turn the TV on or off, change inputs, and play and pause programs.
Once the Alexa skill has been enabled on a SmartCast TV, viewers can simply say, "Alexa, find the show This Is Us, for example, and the TV will display viewing options with pricing and video format across multiple apps.
Alexa voice commands can also be used to launch apps such as Prime Video or Hulu or to search for programs by genre such as romantic comedies or horror without having to touch the TV's remote control.
The update is available on all Vizio SmartCast TVs dating back to 2017, and SmartCast UHD TVs from 2016, that have the on-screen SmartCast Home interface, Vizio said. The update is automatic and viewers are notified via an on-screen prompt when it is live.
The company also announced that "more SmartCast TV models" will soon be compatible with Google Assistant, allowing viewers to use voice commands on that platform to turn the TV on and off, launch apps, switch inputs, change picture modes, activate closed captioning, and play, pause, or rewind the movie or show they are watching.
For more information, visit vizio.com. Details on how to pair a Vizio SmartCast TV with Alexa are covered in this video.

SPONSORED VIDEO