4 Things to Keep in Mind When Wall Mounting a TV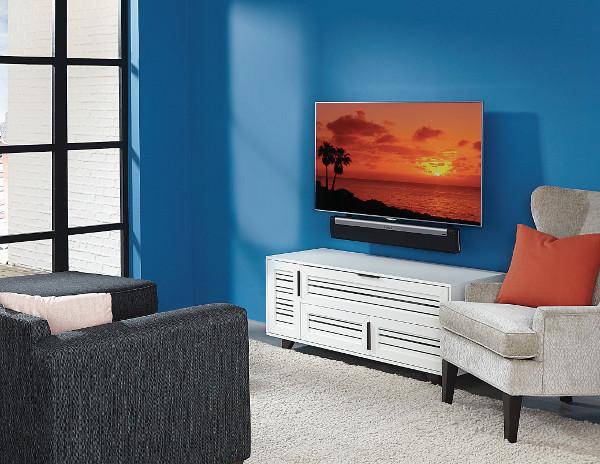 As a custom installer, meeting with clients building new homes, remodeling, or just looking to upgrade their entertainment systems is a big part of my job. And after 17 years of walking through job sites and looking at blueprints, I pretty quickly hone in on the few key areas that determine the project's difficulty and cost.
While decisions like speakers, electronics, and TVs are important, it's the "big picture" infrastructure items that need to be focused on early. Ultimately, with the correct infrastructure in place, virtually any gear can be installed and—hopefully—leave the project prepared for upgrades and technology changes down the road.
When it comes to installing a new TV, there are four big-picture items beyond just making sure the mount is securely affixed to the studs. These are power, sources, audio, and control. Let's look at each.
1. Power
Obviously, the TV won't work without power, and if you can't just point to the wall and say, "Have the electrician put an outlet right here," it needs to be addressed. By the National Electrical Code (NEC), you can't just run an electrical or extension cord through the wall, but there are several solutions like Power-Bridge that allow easy—and safe—power connections without bringing in an electrician. Of course, if no outlet is nearby or you are working with something solid like a brick fireplace, concealing the wire for a finished look will be trickier.
2. Sources
Knowing what sources will connect to the TV determines the type and number of cables that need to be run. Even with just basic cable TV, is there a jack already there? Or can one be intercepted in an attic, crawlspace, or other room? While some source components like Apple TV, DISH Joey, and DirecTV Genie Mini are slim enough to install on the wall behind a flat-panel TV—greatly simplifying Installation—most components require some kind of cabinetry or shelf. The location of the sources determines the cabling length and the installation's difficulty. We recommend pulling a bundle of HDMI, CAT-rated data and RG6 coax cabling for flexibility, especially if you won't be using an AV receiver as a source switcher. We have started pulling multiple extra CAT cables to displays, as the wire is cheap and offers so many great uses, from Ethernet, to IR, to HDMI distribution via HDBaseT. Of course, installing some conduit or a pull-line can ease adding more wiring down the road.
3. Audio
With very few exceptions, modern TVs deliver abysmal audio quality; fortunately, there are many ways to improve it. From an installation standpoint, adding a soundbar is often just a single digital audio cable from TV to bar. However, depending where the bar is mounted, this might mean concealing another cable—and power—inside the wall. With a traditional surround system, enjoying improved sound from any streamed programming like Netflix or Amazon Prime requires sending the TV's audio to the AVR. Again, this can be accomplished via a digital audio cable. However, TVs and receivers have been supporting an HDMI function called ARC—Audio Return Channel—for several years, enabling the TV to send audio back to the receiver down the same HDMI cable it uses to receive video.
4. Control
As the install grows from TV only, to TV with a set-top box, to multiple sources, to adding an audio system, the remote pile grows quickly. Beyond just the convenience of a universal controller (probably the best investment you'll make in your system), sources located out of sight will require a control solution that can work through cabinet doors or even walls. While infrared (IR) repeating systems are less expensive and can do the job, they are more prone to interference and aren't as reliable as radio frequency (RF) solutions that don't require pointing the remote at a target.