1More Updates Gaming Headphones with 3D Sound Technology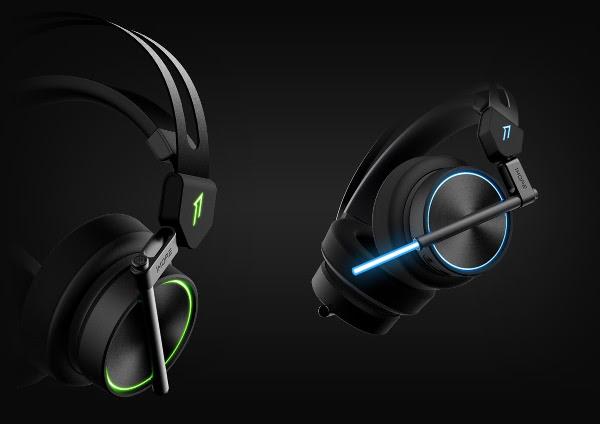 China-based headphone specialist 1More, maker of the
Quad Driver earphones
that made our 2017 Top Picks list, has announced an updated version of its Spearhead VR gaming headphones that uses processing developed by pro-sound company Waves Audio to "eliminate the 'head effect' and enhance the sense of space and position."
The new Spearhead VRX headphones ($200) incorporate Waves Nx technology, which uses psychoacoustic algorithms to recreate how we experience sound in the real world and deliver a 3D audio experience that's compatible with 7.1-channel surround sound.
Waves Nx tracks head movements and adjusts the sound accordingly to enhance realism. Waves Audio says its processors have been used since the early 1990s in the production of TV, movie, and videogame soundtracks and for music recordings and live concerts.
The headphones are made of lightweight stainless-steel with a cushioned band to ensure comfort during long gaming sessions and have 2-inch (50mm) moving coil drivers made of composite metal used in aerospace applications.
A dual-microphone setup is said to reduce noise and enhance sound quality for gaming, music listening, and when making calls in noisy environments. The headphones also offer LED lighting that can be customized by the user.
The Spearhead VRX is expected to ship at the end of August and will be available for pre-sale August 15 on usa.1more.com.