12 Years a Slave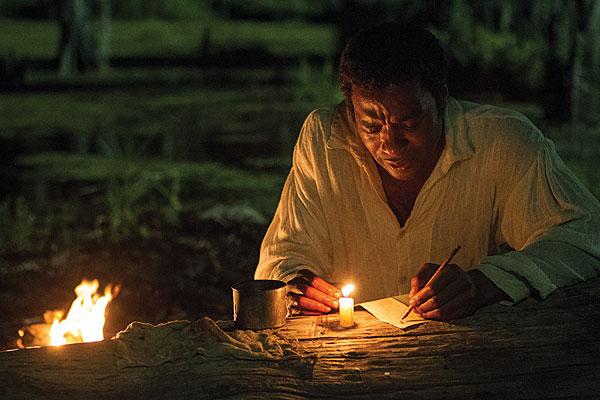 While it's a journey that covers a long period of time, featuring many complex characters and themes, its immense strength is in its harrowing but matter-of-fact documentation of the slave's day-to-day life, seen exclusively through Solomon's eyes. With the exception of producer Brad Pitt's tonally disruptive cameo, this isn't a movie that editorializes or pontificates; it simply puts the audience on the plantation with all its fear, brutality, and inhumanity.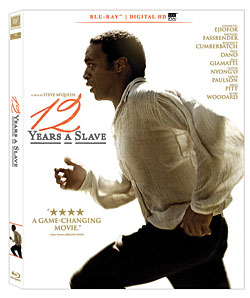 While the physical violence is overtly shocking, what's equally crushing but subtler is how the most abhorrent cruelties are so commonplace that plantation life simply churns on while slaves are routinely beaten, raped, hung by the neck, and buried in unmarked graves. In McQueen's earlier Hunger, a central theme was how prison conditions affect the oppressors as well as the oppressed, and here we have Michael Fassbender's Edwin Epps. The power Epps wields over his slaves, his "property," poisons his soul to the point that he's not able to profitably run his plantation. This is a very pointed portrayal of how the South's economic and cultural spirit has long been stunted by its foundation on slavery.
12 Years a Slave is a worthy Best Picture, and certainly Lupita Nyong'o earned her Supporting Actress statue every second she was on screen. Yet I'd still argue that Oscar showed this movie too little love in neglecting director McQueen and Ejiofor, who astounds in expressing Northup's life as a story written on his face and reflected in his eyes.
McQueen has an artist's eye for composition, and the image quality here is expertly rendered. The color palette is redolent of the stifling heat, and the physical beauty of the Southern plantation is strangely haunting. 12 Years was shot on film, and detail and grain are natural and beautifully balanced. The sonics are equally well represented, with immersive effects, clear dialogue, and a very transparent encode of Hans Zimmer's score, which stands tall among this master's very best work. A 40-minute making-of feature and a piece on the score are wonderful supplements to this excellent presentation of 2013's Best Picture.
Blu-Ray
Studio: 20th Century Fox ,2013
Aspect Ratio: 2.35:1
Audio Format: DTS-HD Master Audio 5.1
Length: 134 mins.
MPAA Rating: R
Director: Steve McQueen
Starring: Chiwetel Ejiofor, Michael Fassbender, Lupita Nyong'o
12 Years a Slave is the true story of Solomon Northup (Chiwetel Ejiofor), a free black man kidnapped into slavery, the inhuman condition in which he languished for 12 years, enduring unimaginable sorrow and torment but ultimately making it out the other side, regaining his freedom. Director Steve McQueen is a fearless and unflinching filmmaker, and this film of Northup's book is the most personal I've ever seen about slavery.