Guide To Hi-Res Audio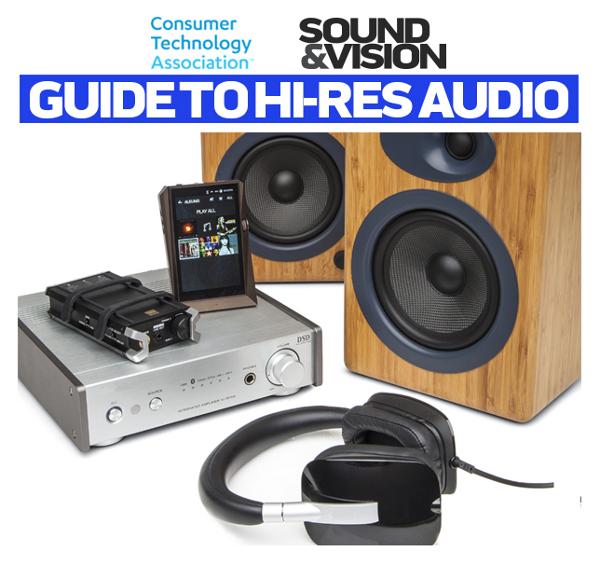 High Resolution-Audio is the next evolution of digital music. Just as television technolgy leaps every few years with the addition of more pixels that deliver increasingly greater detail in the image, so too has digital audio evolved from its roots in the mid-1980s with the launch of the Compact Disc. Much has changed since those days, with many of us now collecting our music online as downloads, or enjoying live streams from Internet-based music services. Initially, sound quality gave up some ground to the convenience of cloud-based media and digital music libraries stored on our computers and smartphones. Now, with advances in computer memory and processing power, and today's faster Internet speeds, music labels, audio equipment manufacturers and their supporting retailers can deliver in Hi-Res Audio the convenience of digital music with wide-bandwidth audio frequency range and improved dynamics that exceed even CD sound quality. It's a difference that can be heard.
This Guide, produced by Sound & Vision's editorial staff in partnership with the Consumer Technology Association (best known as hosts of the annual CES), provides a deep-dive look at this exciting technology. It includes basic technical definitions to help you understand what's special about HRA, information about equipment you'll need, tips on where to find hi-res music online, and more. We hope it will help jump-start your journey into the world of Hi-Res Audio, allowing you to rediscover your favorite music of the past with a fresh ear while introducing you to new recordings from today's popular artists that offer a whole new level of engagement.
Here's what you'll find in these pages:
Hi-Res Audio FAQ
Understanding Hi-Res Audio and why you want it.
Hi-Res Audio Step-By-Step
Four simple steps for hi-res newbies.
Hi-Res Audio Gear Guide
New toys to help you better enjoy hi-res music.
Recommended Hi-Res Tracks
Music labels suggest their best and most popular hi-res albums.
Where to Find Hi-Res Music
Our guide to the most popular hi-res music stores.
Hi-Res and the Art of Provenance
How the music industry is future-proofing the integrity of hi-res recordings.
Hi-Res Audio Glossary
Key terms and definitions you'll want to know.
Quality Sound Matters
Information about QualitySoundMatters.com, an informational website powered by the Producers and & Engineers Wing of The Recording Academy and CTA.