Guide To Hi-Res Audio - Step by Step

Hi-Res Audio, Step by Step: Your simple path to hi-res audio.
The benefits of Hi-Res Audio (HRA) are easy to see when you check the specs on paper. The CD format samples audio files at a 44.1-kilohertz rate (44,100 times a second) with 16-bit encoding. By comparison, hi-res systems sample the original analog signal at a much higher frequency than CD—most often either 96 or 192 kHz—and typically with 24-bit encoding. DSD, another hi-res format that is used for downloads from a few online services (and is still found on SACDs), uses only a 1-bit sample size but collects samples at either 2.8 or 5.6 megahertz—that is, 2.8 or 5.6 million times per second.
But getting involved in hi-res listening and being able to appreciate the sonic benefits of these differences, for now, probably requires some adjustments in how you collect and play your digital music. Here's the simple, step-by-step plan for breaking into Hi-Res Audio.
Step 1: Download Some Hi-Res Library Software
The bulk of available hi-res music today comes from a range of online music stores and must be downloaded to your computer. That means you'll have to install some appropriate library and player software. While iTunes can play HRA files, it has some limitations in its playback of hi-res music. Fortunately, you'll find a number of hi-res media players available that run alongside or on top of iTunes and still let you use the standard iTunes library interface you're used to. Popular software options in this category include Audirvana+ ($49), Amarra Hifi ($35), Pure Music 2 ($129) and BitPerfect ($10).
In addition, there are standalone media player applications with their own library and playlist interface that can handle HRA files. Popular options for the Windows platform include JRiver MediaCenter ($50), Foobar2000 (free), MediaMonkey (free) and Signalyst ($147)—JRiver and Signalyst are also available on the OS X side for Mac users. Most of these programs allow you to play DSD files in addition to those encoded as lossless FLAC files and straight PCM-format ones.
Step 2: Get a Quality DAC
Once you've got things straightened out on the software player side, it's time to check out HRA-capable hardware. If you're not using a hi-res portable or disc player with its own high-quality digital-to-analog converter (DAC) as your source, then a standalone USB DAC may be something you'll want to look into. There are plenty of options here to consider, ranging from highly affordable ($100 and under) to pricey (thousands of dollars) and offering a range of features. Many provide an internal headphone amplifier for private listening along with the ability to connect your source computer to an external audio system. Some also include an integrated power amplifier, typically with sufficient power to drive desktop or bookshelf speakers.
No matter which USB DAC you choose, a key feature you'll want to consider is an asynchronous transfer mode. This allows the DAC to bypass the computer's internal timing and take control of the clock rate at which data is converted to audio—an important factor for eliminating timing errors that degrade sound quality.
You can find more about USB DACs in the HRA Gear Guide.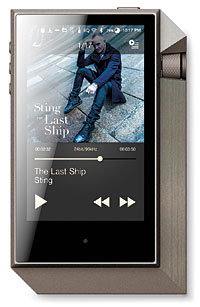 Step 3: Make Everything Else Hi-Res
Investing money in new media player software and a USB DAC doesn't make sense if the rest of the gear you'll use for HRA listening isn't up to speed. The benefits you get with good hi-res recordings include wide dynamics (the distinction between softest and loudest sounds), crisp detail and a sense of spaciousness and depth that you just don't get when listening to compressed streams or badly mastered CDs. But you'll need to use speakers, amps and headphones of high enough quality to hear those benefits; the desktop speakers that came with your computer or inexpensive earbuds are not conducive to a true hi-res experience.
Fortunately, in a home theater environment, the same type of gear you depend on to deliver a good movie or music experience should also suffice for HRA—and you won't need to upgrade your speakers or receiver. Just make sure the system has a good subwoofer for you to enjoy the extended bass you get with the best hi-res files, as well as amps powerful enough to let your speakers play loud passages with ease.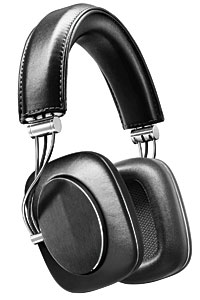 For strictly desktop listening, you'll definitely benefit by investing in a high-quality desktop speaker system. Headphones are also a good match for HRA audio listening; the intimate listening environment created through 'phones lends itself to picking up the added nuance of hi-res files. High-quality options from traditional headphone makers, along with newcomers and speaker manufacturers looking to get in on the game, have exploded in recent years. And with a good pair of headphones in your arsenal, you may also want to consider an HRA-capable portable player for listening to hi-res tunes on the move.
Step 4: Play Time
The next step on your hi-res journey is probably the most fun: start collecting some music. The number of online stores that sell hi-res music is still somewhat limited compared with sites that offer compressed music for download, as is the overall range of content offered. Still, the online catalog is growing rapidly these days, with plenty of selections across a wide range of music genres.
The best known of HRA music download sites is probably HDtracks. This destination boasts an extensive collection of classical, jazz, rock and world music in 24-bit FLAC, ALAC, WAV and AIFF formats, much of it available in 88-, 96-, 176- and 192-kHz sample rates. Miles Davis, Black Sabbath, Richard Wagner, Led Zeppelin, even contemporary pop like Lady Gaga—it's all there in hi-res. Another go-to site for HRA downloads is Acoustic Sounds' Super HiRez store. While the selection here isn't yet as extensive as what you'll find at HDtracks, the site boasts plenty of titles available in the DSD format that some audiophiles prefer, including plenty of great classics such as Dave Brubeck's Time Out, Steely Dan's Gaucho, Michael Jackson's Thriller and many others. And keep an eye out as well for the promised launch of hi-res streaming from the Tidal music service, which at this writing offers lossless CD-quality digital streaming (along with competitor Deezer). The company plans to bring its extensive music catalog to the streaming realm via Meridian's MQA (Master Quality Authenticated) technology, a new compression scheme that allows heavy-bandwidth hi-res files to be shrunk down for Web streaming while still retaining their perceived quality at the receiving end. You can discover more hi-res music sites in "Where To Find Hi-Res Music".
Flying High
Now that you've got your HRA software, hardware and music library in order, it's time to sit back and luxuriate in all that hi-res goodness. Careful listeners will find much to appreciate in the meticulously mastered titles that are characteristic of the best HRA downloads, as compared with traditional CD. And Hi-Res Audio offers an enormous technical advantage over regular highly compressed downloads from the likes of iTunes and Amazon. If you truly care about sound quality and engaging with your music, you owe it to yourself to check it out.