Guide To Hi-Res Audio - Gear Guide


Hi-Res Audio Gear Guide: To hear everything that Hi-Res Audio has to offer, you'll want high-quality playback.
Hi-Res Audio represents an opportunity to hear your music as never before. But to reveal all the added nuance and excitement that HRA brings to the plate over conventional streaming, downloads, and CDs, you'll want to have the right equipment. Here's a quick look at a few proucts—some common, some exotic—that will help you get the most from your hi-res music tracks.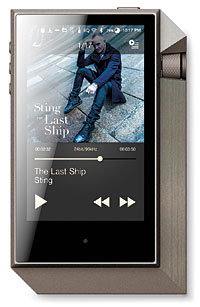 Portable Hi-Res Digital Music Players
Smartphones equipped to store and play hi-res music in their native resolutions remain rare, but dedicated hi-res portable players are increasing in numbers. Prices start around $100 and range up to $3,500. What you get, besides compatibility with hi-res file types, are product designs that prioritize sound quality with more advanced components than those found in phones or typical players—particularly the important digital-to-analog converter and associated analog circuitry.
Digital-to-Analog Converters (DACs)
Virtually all audio-related products today contain a digital-to-analog converter, or DAC, that converts digital audio bitstreams into analog signals that can be played with amplifiers and speakers or headphones. These internal DACs are often chosen to achieve costeffectiveness, extend battery life or fit in a cramped chassis, but rarely for the best audio fidelity. The development of high-performance, standalone DACs is a phenomenon of the Hi-Res Audio movement that has, to date, primarily served high-end audiophiles—but not anymore. Audiophile-quality USB DACs that can be plugged into computers or smartphones and deliver sound to headphones or a home audio system now start at less than $50 and run up into several thousand dollars. DACs are a critical component in the sonic chain, and the upgrade to a dedicated DAC from the chips used in everyday cell phones and PC sound cards can be particularly noticeable, revealing the differences inherent in hi-res music files.
USB DACs come in several forms, including USB-powered dongles that plug into a laptop and output to headphones; battery-operated portable DACs with built-in high-quality headphone amplifiers; desktop/rack models that feed headphones or an existing stereo system through analog line-level outputs; and models that combine a DAC with a stereo integrated amplifier that can drive speakers directly. A potentially important feature for a USB DAC is asynchronous operation, which allows the DAC rather than the computer or network storage device to control the transfer of data, thus reducing timing errors that audibly degrade sound quality.
Premium Headphones/Headphone Amplifiers
Well-engineered, sonically revealing speakers or headphones are a critical link in the audio chain for discovering what's truly special about Hi-Res Audio. Premium headphones, coupled with a good DAC/headphone amp combo or a portable hi-res music player, can be a great starter system for music lovers looking to get into the game or take their hi-res experience on the road. Headphone quality varies greatly, of course, even at higher price points, but with careful selection it's probably safe to characterize $100 as a good entry-level price point for hi-res-friendly 'phones. Spending more (again, with careful shopping) will usually yield higher, even more revealing performance.
Speakers, Powered and Passive
For those not already equipped with a quality sound system at home, high-performance powered desktop speakers or studio monitors with built-in amplifiers can take Hi-Res Audio files off a DAC, or sometimes directly from a computer or network storage device, and provide an intimate, detailed sonic experience. Good-caliber systems start around $200.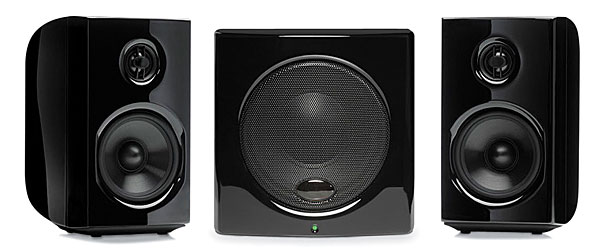 Alternately, traditional passive bookshelf or tower speakers can be paired with a good-quality stereo receiver or integrated amplifier (with an attached or built-in DAC) for in-room playback of hi-res music.
The Bluetooth wireless protocol, even the premium aptX version, is not compatible with hi-res files. However, some wireless speakers and multiroom audio systems using Wi-Fi or AirPlay do boast hi-res compliance and can wirelessly send hi-res files intact from a home-network source to a distant powered speaker or ancillary sound system.

A/V and Network Receivers
Most audio/video receivers and so-called "network" stereo receivers or amplifiers sold today can be hooked up to a home network, then access Hi-Res Audio music files stored on a network-attached computer, hard drive or even hi-res-compatible cloud storage locker. These devices typically contain a good-quality DAC to decode hi-res files before sending them on to the attached speakers, though it should be noted that only in rare cases are these of the preferred "asynchronous" variety (see "Digital-to-Analog Converters").
Specialty Audio Cables
Specialty manufacturers support Hi-Res Audio with premium cables to transfer digital audio over USB, coax, and optical connections, as well as with high-quality speaker and headphone cables.