Why Hi-Res Audio Will Succeed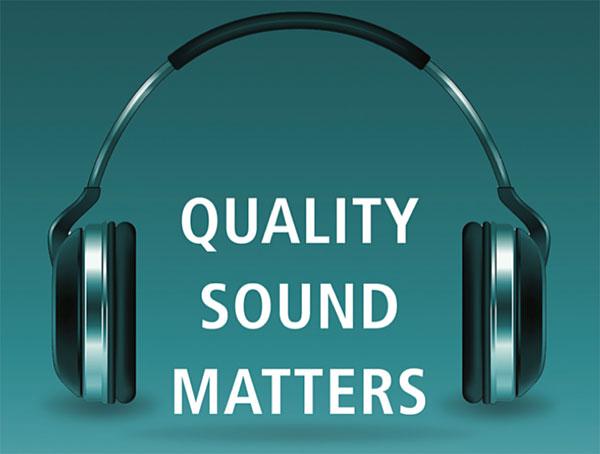 Some things are just unstoppable. As we were working on our December print issue, our editorial staff was also putting the finishing touches on a dedicated
"Guide to High-Resolution Audio"
. Produced in partnership with the Consumer Technology Association (CTA), the group that represents audio equipment manufacturers and retailers (and also puts on the annual CES trade show), the Guide explains the technical aspects of Hi-Res Audio (HRA) in layman's terms, describes how to best enjoy it, and reports on what the electronics and music industries are doing to guarantee that those who adopt hi-res have a positive experience they can be excited about sharing with friends and family. You can check out the guide
here
.
Despite the perhaps questionable affiliation (through CTA) with manufacturers whose products we are charged with reviewing, I was quick to sign us up as the expert editorial voice for this project for the good I thought we could do educating the public. I've made no secret of my bullishness for HRA. In the first place, I readily hear the difference hi-res can make, especially in comparison to the stripped-down MP3 and AAC libraries or anemic streaming services the majority of consumers use today as their primary music source.
Hi-res lets you keep the convenience of digital music without the inherent sacrifice in sound quality we've endured to date. With HRA, we stand to bring a truly engaging and powerful music listening experience to many more people than with any development that's preceded it, and to finally deliver to end users the full impact of what musicians and recording engineers are creating in their studios.
Hi-Res Audio is simply the music industry and its affiliated suppliers catching up with the quality standards of our time.
More critically, putting aside any current market barriers to the adoption of HRA, I believe that High-Resolution Audio is inevitable. Just as video technology marches on with or without our help, with equipment makers and content providers adding more and more pixels with each new generation, HRA is simply the music industry and its affiliated suppliers catching up with the quality standards of our time. For video, we went for most of the last century with standard-definition CRT displays. Starting in the late 1990s, that went to high-definition, and now ultra-high definition flat panels that will offer even more detail, a wider color gamut, and high dynamic range content.
Similarly, for audio, we started with a generation of analog music delivered eventually on vinyl, and later, as a convenience play, lower-fidelity magnetic tape cassettes. In the mid 1980s we took the leap to digital with the advent of the Compact Disc—a format that many audiophiles felt was insufficient data-wise to begin with—then took another step back in sound quality for the convenience of the iPod and heavily compressed downloads.
Now, HRA is taking advantage of a faster and wider Internet pipeline, along with cheaper processing and memory chips in our devices, to deliver better-than-CD-quality digital audio to audiophiles and mass market music lovers alike. For its part, the music industry is just awaking to the possibilities and starting to pay more attention to both its recording processes and its marketing practices.
So whether you adopt HRA today or wait for it to become the de facto standard for downloads and streaming (undoubtedly at lower prices than you see today), you're going to be listening to High-Resolution Audio. It's coming no matter what, and we should thank our stars for that. It's been a long, long wait.