This Week in Music, October 1, 2013: Justin Timberlake Don't Need No Eye Doctor?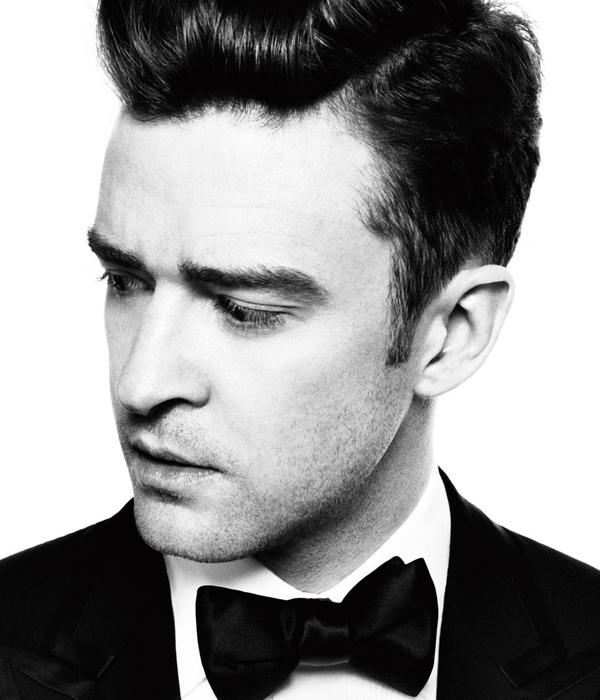 Justin Timberlake: The 20/20 Experience, Part 2 of 2
New release (RCA; tour dates)
Photo by Tom Munro
It's accurate that Justin Timberlake calls his second album this year The 20/20 Experience, Part 2 of 2 because it's more of the same, not a departure from March's The 20/20 Experience.
Once again, Timberlake and his co-creators/producers (chiefly Timbaland and J-Roc) push the envelope of dance-pop time. Three tracks clock in at seven minutes each. Another, "True Blood," reaches nine and a half minutes, a full 90 seconds beyond anything on the prior album. Yet there are more (relatively) short numbers here, too, with four hovering around five minutes, whereas only "Suit & Tie" and "That Girl" did so previously.
Trouble is, on this outing, the longer tracks are often simply too long. "True Blood," "TKO," and "Only When I Walk Away," for example, just seem to noodle away. It all makes for an album that, including the hidden "Pair of Wings," lasts for an attention-challenging 75 minutes.
Furthermore, when it comes to pushing the envelope of dance-pop style, there are fewer innovations here. I do love how the album eases in with the mirage-like atmosphere of "Gimme What I Don't Know (I Want)." Daring, too (even if it's hidden), is the inclusion of an acoustic ballad like "Pair of Wings." Most of the highlights, however, are straightforward: the trim R&B of "Take Back the Night," the dynamic rock-guitar base of "Drink You Away," the beautiful melody toward the end of "Amnesia," and the pleasant, jangly flow of "Not a Bad Thing."
Double albums used to last 80 minutes, but if you do the math for both of JT's experiences, then 20/20 x 2 = 145 minutes. Which is nearly double a double. In the end, Justin Timberlake may not need an optometrist, but he certainly needs an editor.
Joan Jett & the Blackhearts: Unvarnished
New release (Blackheart; tour dates)
Photo by Roger Erickson
This is Joan Jett's first album in seven years—nine, if you consider that 2006's Sinner was basically an American reconstitution of 2004's Japan-only Naked. Either way, Unvarnished sounds like her freshest album in three decades.
At age 55 (yes, Joan Jett is fifty-five), she has certainly matured. Jett has seen our present culture, and its name is Stupid ("TMI," "Reality Mentality"). She's concerned with more important matters, assessing her dismissal of a lover in "Soulmates to Strangers" and mourning the death of her mother in "Hard to Grow Up." (She then combines the two subjects in "Fragile.") As Jett sings, "Now my life is much more than a game."
And how does she sing? In a voice that retains both its youth and its attitude. That's right: Even though this is an older, wiser Joan, it's a no less rock & roll one. In fact, on nine of the 10 tracks, Jett and her current crew of Blackhearts turn up with meaty guitars and, well, turn 'em up. The 10th track? "Everybody Needs a Hero" closes out the disc in grand, big-statement fashion, equating true heroes with true friends—the kind that also were lauded back at the album's beginning in "Any Weather" (co-written with Dave Grohl).
"Live your life outside the box . . . / Just walk your walk": It's an approach that Jett recommends for those who are, according to a song title here, "Different." More often than not, Jett has taken that tack. Still, in "Fragile," she muses:
I'm at the point in life now, I think about
my own mortality and how it all works out.
Lived the best I could, but is that a bluff?
I see myself and wonder, was I good enough?
Yes, Joan, as Unvarnished proves again, you've been plenty good enough. Or, put another way, as you put it here yourself: "Age is not in years / It sits between your ears."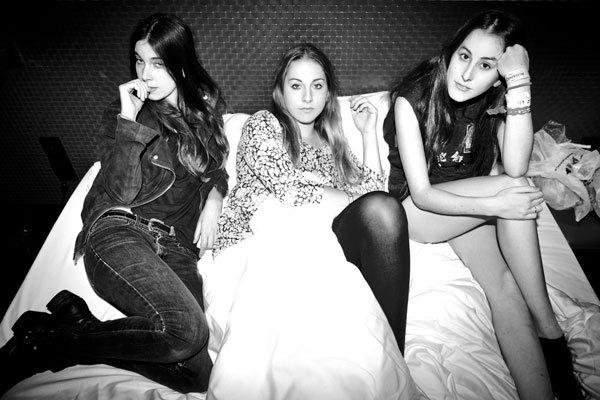 Haim: Days Are Gone
New release (Columbia; tour dates)
Photo by Bella Lieberberg
The hype machine has been working overtime for Alana, Danielle, and Este Haim, but the music of these SoCal sisters bears little resemblance to what some outside machinists have supposedly been hearing in the year prior to the release of this debut album. "Fleetwood Mac–esque folk-rock"? (The BBC.) "Some of the best power-pop out there right now"? (Pitchfork.) Not according to what I hear on Days Are Gone, most of which sounds like a mild form of dance-pop, believe it or not. (Believe it, since the girls themselves have apparently cited TLC and Destiny's Child as two of their influences.)
Whatever the peg hole, this is some of the blandest music out there right now. All three sisters are not only vocalists but also multi-instrumentalists, and between them they handle most of the work on guitar, bass, drums, piano, synthesizer, and percussion. The mere result? To paraphrase a Grand Funk Railroad album title: average singin', average playin'. Not to mention utterly forgettable lyrics (so, let's not mention them any further).
Four of the 11 tracks attempt to break the mold. Coming close are "Honey & I" and "Let Me Go," which resemble Vampire Weekend Lite—not entirely a surprise, as they're two of the songs co-engineered by Ariel Rechtshaid, who co-produced Modern Vampires of the City. Much better are the tracks that he actually co-wrote: the dramatic, tribal "Running If You Call My Name" and especially "My Song 5," a drum-stomping, guitar-scraping, synth-blurting thing that's reminiscent of Kate Bush's The Dreaming. If the Haim sisters choose to follow the latter path, they could have an artistically fruitful career. Otherwise, their days are numbered.
Other new releases
Quasi: Mole City (Kill Rock Stars; shown above)
It seems there's no stopping guitarist/keyboardist Sam Coomes and drummer/workaholic Janet Weiss. Despite Weiss's current gig with Wild Flag and past roles with Sleater-Kinney and Stephen Malkmus & the Jicks (and despite the fact that Janet is the ex-wife of Sam), the duo is now up to Album No. 9 since 1993—a double album at that, with 24 tracks. Sure, there are quite a few instrumental interludes, but 17 of those tracks are genuine songs, most of them in the realm of delightfully skewed pop. There's also room for the harder stuff ("You Can Stay but You Gotta Go," "Double Deuce"), a clear-cut ballad ("R.I.P."), some meditations in various shapes and sizes ("Chumps of Chance," "Gnot," "Dust of the Sun," "New Western Way"), and a glorious back-country-road tune ("Bedbug Town"). Skip the Drumgasm that Weiss just had with Matt Cameron and Zach Hill. Mole City satisfies.
The Blind Boys of Alabama: I'll Find a Way (Sony Masterworks)
On paper, this shouldn't work: Take the Blind Boys of Alabama up to rural Wisconsin, in midwinter, and team them up with Bon Iver's Justin Vernon as producer, former Vernon cohort Phil Cook as keyboardist, and a bunch of other young indie-snappers, including singers Shara Worden (alias My Brightest Diamond) and Merrill Garbus (alias tUnE-yArDs). In a studio, it does work, in a mysterious way—even through the loop-spurred "There Will Never Be Any Peace (Until God Is Seated at the Conference Table)" and the duet between the 32-year-old Vernon and the 82-year-old Blind Boy Jimmy Carter on Bob Dylan's "Every Grain of Sand." By the time Patty Griffin joins in for a rousing, closing "Jubilee," you may find yourself believing that anything is possible. But then, that's always been the case with truly transcendent music.
BORN IN AUSTIN
Nelly: M.O. (Republic)
BORN IN HARLEM
Moby: Innocents (Mute)
FIVE FROM CANADA
Basia Bulat: Tall Tall Shadow (Secret City/Universal)
Brendan Canning: You Gots 2 Chill (Draper Street/SQE), from Broken Social Scene
The Deep Dark Woods: Jubilee (Sugar Hill)
Steve Poltz: Running Wild—The Life of Dayton O. Hyde (Arrival), documentary soundtrack
The Sadies: Internal Sounds (Yep Roc)
ONE FROM ENGLAND
Dave Stewart: Lucky Numbers (Weapons of Mass Entertainment)
BIG IN JAPAN
Melt-Banana: Fetch (A-Zap/Revolver)
HOW MANY 16-YEAR-OLD NEW ZEALAND "TRENDSETTERS" CAN YOU NAME?
Lorde: Pure Heroine (Lava/Republic)
HANK3, ALSO A CATEGORY UNTO HIMSELF
Hank3: Brothers of the 4x4 (Hank3/RED), double CD of country
Hank3: A Fiendish Threat (Hank3/RED), single CD of punk
"SUPERGROUPS"
Deltron 3030: Event II (Bulk)
—Del the Funky Homosapien, Dan "The Automator" Nakamura, and Kid Koala.
Tired Pony: The Ghost of the Mountain (All the Tired Horses/Universal)
—Snow Patrol's Gary Lightbody, R.E.M.'s Peter Buck, Belle and Sebastian's Richard Colburn, and others.
TRIBUTES
Randy Travis: Influence, Vol. 1—The Man I Am (Warner Bros.), covers
Various Artists: Beatles Reimagined (Community Projects), benefit
GUITARISTS STEP OUT
Robert Dahlqvist: Solo (Despotz), from Hellacopters, in Swedish
The Nick Hexum Quintet: My Shadow Pages (What Have You), from 311, doing funk, pop, jazz
KIDS BUY RECORDS, TOO
Lucky Diaz & the Family Jam Band: Lishy Lou and Lucky Too (luckydiazmusic.com)
Josh & the Jamtones: Bear Hunt! (joshandthejamtones.com)
POTPOURRI
Blitzen Trapper: VII (Vagrant)
Steven Curtis Chapman: The Glorious Unfolding (Reunion)
Dr. Dog: B-Room (Anti-)
Elf Power: Sunlight on the Moon (Darla)
The Wood Brothers: The Muse (+180)
THE WORLD AND BEYOND
TriBeCaStan: New Songs from the Old Country (Evergreene)
JAZZ
Tim Berne's Snakeoil: Shadow Man (ECM), quartet led by the alto saxophonist
CLASSICAL
Hélène Grimaud: Brahms Concertos (Deutsche Grammophon)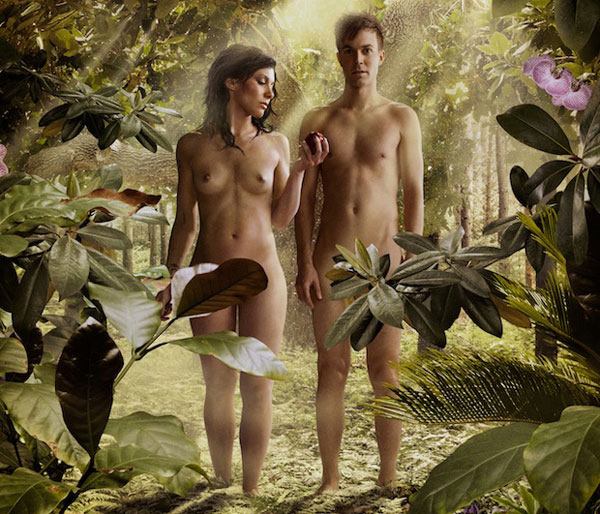 Matt and Kim: Lightning Remixes (Fader)
Just wanted to make sure you were paying attention, after all those black-and-white photos up there. This photo is also the cover of Matt and Kim's latest release, which, as the title denotes, is a remix album based on their previous album, Lightning. Doing the honors: Bonde do Rolê, Stefan Dabruck, Lazerbeak and Cecil Otter, Anamanaguchi, Salva, Jingle Punks Hipster Orchestra, DJ Venom, Druids, Team Bayside High, Federation Sound, and Yung Skeeter. Vinyl and digital only.
Rush: The Studio Albums 1989–2007
Archival release (Atlantic/Rhino)
The albums in question: Presto, Roll the Bones, Counterparts, Test for Echo, Vapor Trails, Feedback, and Snakes & Arrows. In other words, this is a seven-CD box of Rush's entire studio output for Atlantic.
Even the most diehard fans will have to admit that these releases were far from the most creatively consistent albums of the band's career, coming after the numerous triumphs of the Mercury years and before the rejuvenation of the first set for Roadrunner, Clockwork Angels. But there are individual song highlights, of course, such as Presto's "Show Don't Tell" and the title track of Test for Echo. I'd also argue that the unheralded Counterparts is solid enough to deserve a reassessment.
Meanwhile, the version of Vapor Trails included here is a new remix. Explains Geddy Lee in a press release: "Vapor Trails was an album made under difficult and emotional circumstances—sort of like Rush learning how to be Rush again—and as a result, mistakes were made that we have longed to correct. David Bottrill's remixes have finally brought some justice and clarity to this deserving body of our work." Can't spring for the box just to get the redo? It's available separately, too.
Also available this week: a hybrid stereo SACD of Hemispheres (from Audio Fidelity).
Coming November 19: Clockwork Angels Tour (on CD from Anthem/Roadrunner, on Blu-ray or DVD from Anthem/Zoe Vision/Rounder). Which means the band will have released 10 official live albums among its 20 studio sets. That's one live for every two studios. I happen to be a fairly diehard fan, but don't get me started on the wisdom of that marketing decision.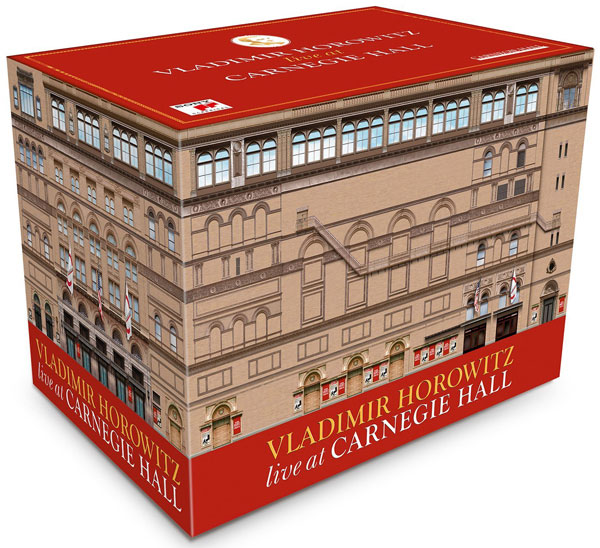 Vladimir Horowitz: Live at Carnegie Hall
Archival release (Sony Masterworks)
What do you get in this Carnegie Hall box? CDs, CDs, CDs—41, to be exact, containing every recital of pianist Vladimir Horowitz that RCA and Columbia taped live at the venue between 1951 and 1978. Among them are eight previously unreleased complete concerts, as well as 48 works in previously unissued recordings. What else do you get? A bonus DVD (with two unreleased 1968 TV performances) and a 300-page hardcover book.
Other reissues and archival releases
The Bongos: Phantom Train (JEM), unreleased 1986 album
Brad: Shame; Interiors (Razor & Tie), first two albums from Stone Gossard side project
Steve Marriott: I Need Your Love . . . like a fish needs a raincoat (Darlings of Wap), rarities
Billy Preston: 16 Yr. Old Soul (ABKCO/Real Gone), 1963 debut album, first time on CD
Dwight Yoakam: 21st Century Hits—Best of 2000-2012 (New West)
Various Artists: Drop the Needle—Boston Punk Anthology (Trev)
—From the '80s and '90s: Smegma and the Nunz, Gang Green, Celebrity Death Certificate, Scratch, and Mallet Head.
Various Artists: Verdi at the Met (Sony Classical)
—Box set of 20 CDs, including complete Metropolitan Opera radio broadcasts of La Traviata (1935), Otello (1940), Un Ballo in Maschera (1940), Rigoletto (1945), Falstaff (1949), Simon Boccanegra (1950), La Forza del Destino (1952), Macbeth (1959), Nabucco (1960), and Aida (1967).
. . . and the return of an indispensable book, finally back in print:
The Complete Beatles Recording Sessions, by Mark Lewisohn (Sterling)