This Week in Music, March 5, 2013: Replacements reunion, Hendrix exhumation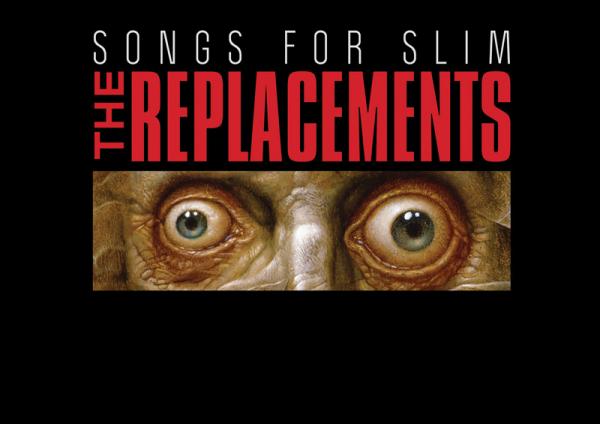 The Replacements: Songs for Slim
New release (New West; MP3 only)
Slim is Bob "Slim" Dunlap, lead guitarist for the latter-day Replacements. A year ago, he suffered a severe stroke that has left him ailing and in need of financial help. To that end, two original 'Mats — guitarist/vocalist Paul Westerberg and bassist Tommy Stinson — reunited to record most of this benefit EP (joined by guitarist Kevin Bowe and drummer Peter Anderson).
The four tracks they play on are Dunlap's own "Busted Up" (a song from his 1993 solo album The Old New Me), Gordon Lightfoot's "I'm Not Sayin' " (by way of Nico), Leon Payne's "Lost Highway" (by way of Hank Williams), and "Everything's Coming Up Roses" (yes, the Gypsy ditty). "I'm Not Sayin'," the one track previewed before release, is a well-recorded rocker that still has enough spirit and verve to be reminiscent of prime Replacements. Also here: "Radio Hook Word Hit," another Dunlap song (from 1996's Times Like This), in a one-man-band version by original 'Mats drummer Chris Mars.
An online auction of 250 Deluxe Limited Edition 180-gram vinyl EPs raised more than $100,000. Now, Songs for Slim is available digitally. (A standard 12-inch vinyl version is due April 16, four days prior to Record Store Day.) Going forward, a series of split 7-inch singles, featuring other artists covering Dunlap, is being auctioned. (A Steve Earle/Craig Finn title has earned $9,000. Next up, starting March 15: Lucinda Williams/Tommy Keene.) See songsforslim.com.

Cloud Cult: Love
New release (Earthology; tour dates)
Photo by Cody York
Singer/songwriter/musician/environmentalist Craig Minowa and his chamber-rock cohorts make a pleasing, rousing rumpus (here Arcade Fire, there Polyphonic Spree) on the ninth set credited to Cloud Cult. "Love" is indeed the operative word and philosophy on this all-empowering album, from "You're the Only Thing in Your Way" to the fact that, when you're stressed/stretched out, all you need is a "Good Friend," which sounds like a good old-fashioned hit single to me. Other tracks sound more like crescendos than actual songs. Still, that's not a criticism when, in his engineering and production, Minowa finds a way to inject rock into his soft analog-style landscape — even if that rock seems like it's recorded in a dream. This approach gets a bit mushy in "The Calling," but just wait for the glorious, nearly orchestral coda. And on the final track, "The Show Starts Now," the depth of the tribal drums and the charm of the children's choir will leave you thinking of your loudspeakers with, dare I say, love.

How to destroy angels: Welcome oblivion
New release (Columbia; tour dates)
"Post-industrial" music got you on the run? Then you should definitely Welcome oblivion, courtesy of How to destroy angels, where Trent Reznor, Atticus Ross, and Mariqueen Maandig revivify the genre with some excellent moods that are always on the move. This shouldn't be a surprise, considering that Reznor and his longtime collaborator Ross are the duo who won the Oscar for Best Original Score for their fascinating work on The Social Network and who composed similarly impressive music for David Fincher's version of The Girl with the Dragon Tattoo. We can be surprised instead by Maandig, who is Reznor's wife and whose vocals here, ranging from wispy to wailing, add yet another dimension. Four of the 13 tracks were previously released on a 2012 EP called An omen, and two of those are among the album's strongest selections: "Ice age," emulating a plucked-acoustic-instrument setting, and "The loop closes," which is exceedingly mellifluous in its ultra-techiness. Among the new tracks, "And the sky began to scream," "We fade away," and "Hallowed ground" come across like a fascinating musical accompaniment to the mysterious Russian radio signal UVB-76. (Curious? uvb-76.net.) And yes, there are plenty of hooks and melodies here. Graphic designer Rob Sheridan (the fourth "band member") wraps everything up in enigmatic visuals.