This Week in Music, April 23, 2013: will.i.am? yes.we.will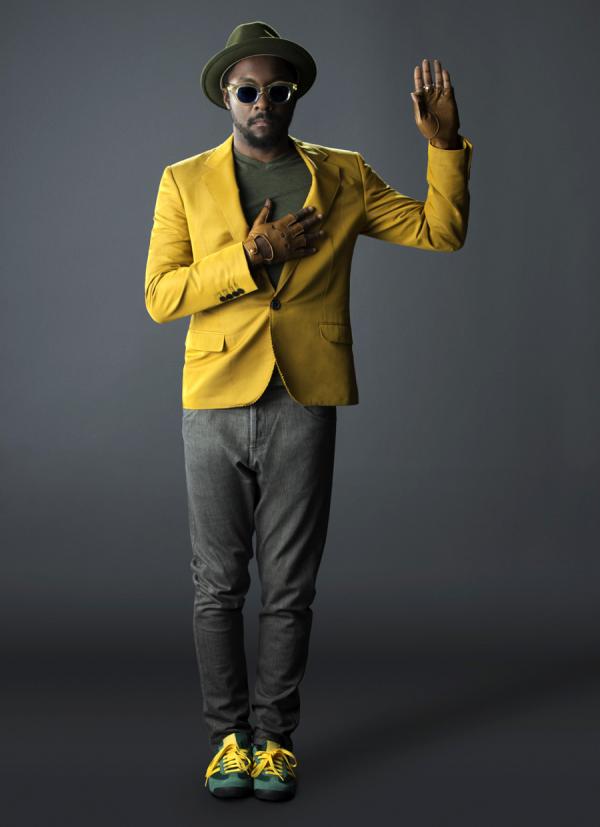 will.i.am: #willpower
New release (Interscope)
Has a hip-hop-related record ever opened as optimistically as this?
Good morning, welcome to the thing called life
Good morning, don't you let it pass you by
We laugh, we cry, and then we dry our eyes
We fall, we rise, ready for another try
When life gets tough, remember, we were never born to die
When times get rough, remember, we were born to be alive
And after "Good Morning," has a record of this kind ever gone on to include as many additional positive/benign titles as "Hello," "This Is Love," Let's Go," and "Great Times Are Coming"?
Probably not. But after all, the artist here isn't some gangsta or crunkster. It's will.i.am, the personable Black Eyed Pea, showing up with an early Mother's Day card for everyone.
None of that is meant to be a put-down, no siree. When there are tracks as dance-worthy as "#thatPower" (featuring Justin Bieber) and as singalong-worthy as "Far Away from Home" (featuring Nicole Scherzinger), I am unapologetically up with will.i.am.
"The World Is Crazy"? A minor point when you're otherwise emboldened by #willpower, to wit: "Great times are coming, coming down the boulevard, coming down your avenue, I can see it from the bird's-eye view / Great times are coming, coming to your ghetto, too." To drive that last point home, the album ends with "Ghetto Ghetto," wherein the next generation is roused and righted with the help of a charming Secret Weapon: an 8-year-old rapper named Baby Kaely.
Maybe "Scream & Shout" is meant to keep Will's cred, especially if you seek out the remix — er, "the super black man remix," according to extra guest star Diddy (with Lil Wayne and others in tow). But the original track is not only tamer but better, and original guest star Britney Spears is more than enough, especially when she's partly on hand to toy with a sample of her own famous "Britney, bitch" quip. Even a track like "Love Bullets," which come across a little uncomfortably in this gun-sensitive era, ultimately disarms with a beseeching vocal by Skylar Grey.
Whatever the message, you can always admire the sonics, which are pretty much state-of-the-art in their burps, beeps, and electropoppin' freshness. Sure, there's too much Auto-Tune. But these days, in this club environment, there's no use complaining. That soul train has left the station.
What, will.i.am worry? "I just want to have fun tonight with all of my friends." Count me in.
Phoenix: Bankrupt!
New release (Loyauté/Glassnote; tour dates)
Synthpop? Alternative rock? Arty Frenchness sung in English? Phoenix is apparently many things to many listeners, and occasionally it seems to jam a multitude of styles into a single song. Not for nothing is the first track and lead single here called "Entertainment," as it packs a red-carpet premiere into 3½ minutes. (That said, the title track is a 7-minute meditation, and it's primarily an instrumental.) Amidst all the shiny clamor, a comparatively straightforward tune like "Drakkar Noir" stands out for its attractive simplicity. The verses of "Oblique City" try to do the same with an assertive beat, but it's overwhelmed in the burgeoning sound of the choruses.
As coproduced by the band and its fellow countryman Philippe Zdar (half of the duo Cassius), Bankrupt! is lavish. Caveat to audiophiles: As mastered, it's also guilty of a Loudness War crime.
The Chapin Sisters: A Date with the Everly Brothers
New release (Lake Bottom; tour dates)
Photo by Seth Thomas
Daughters of Tom, nieces of Harry, the Chapin Sisters didn't just cover the Everly Brothers for this project; they became them. With Lily taking Don's parts and Abigail taking Phil's, they studied the harmonies and then, with a band of New York musicians, recorded these 14 songs in one day. The Everlys' original style is honored, but not slavishly. This means that "All I Have to Do Is Dream," slowed-down, is now closer to a genuine reverie. And the transition from male to female harmonies allows for a new appreciation of songs like "Always It's You" and "Maybe Tomorrow." At their best, on "Brand New Heartache," those harmonies are otherworldly — dare I say, heavenly. Overall, the album has the appealing spontaneity of . . . a first date. A really good one. Gee whiz.
Other new releases this week
Michael Bublé: To Be Loved (143/Reprise; photo above by Warwick Saint)
The singer co-wrote four of the songs, one of them ("After All") with fellow Canadian Bryan Adams, who appears on the track. Other guests: Reese Witherspoon (on the Frank & Nancy Sinatra showcase "Somethin' Stupid") and the Puppini Sisters. Other covers: the Bee Gees' "To Love Somebody," the Miracles' "Who's Lovin' You," and Randy Newman's "You've Got a Friend in Me."
Paula Cole: Raven (675/United for Opportunity)
Singer/songwriter's sixth album is her first on an independent label; it was financed via Kickstarter.
Mia Dyson: The Moment (MGM Distribution)
Aussie singer/songwriter/guitarist's August 2012 release gets an American edition.
Fantasia: Side Effects of You (19/RCA)
Album No. 4, with appearances by Missy Elliott and Kelly Rowland.
Tom Jones: Spirit in the Room (Rounder)
Stateside release of May 2012 set, which includes Leonard Cohen's "Tower of Song," Tom Waits and Kathleen Brennan's "Bad as Me," Odetta's "Hit or Miss," Richard Thompson's "Dimming of the Day," Paul McCartney's "(I Want to) Come Home," Paul Simon's "Love and Blessings," the Low Anthem's "Charlie Darwin," and Bob Dylan's "When the Deal Goes Down." Produced by Ethan Johns.
Steve Martin/Edie Brickell: Love Has Come for You (Rounder)
Thirteen originals, with Martin on banjo and Brickell (the lyricist) on vocals, backed by musicians including Esperanza Spalding, Waddy Wachtel, ex-Nickel Creek siblings Sara and Sean Watkins, and the Steep Canyon Rangers. Produced by Peter Asher.
The Postelles: . . . And It Shook Me (+1 Records)
New York-based indie-pop quartet's follow-up to self-titled 2011 debut.
Snoop Lion: Reincarnated (Berhane Sound System/Mad Decent/Vice/RCA)
That would be Snoop Dogg, "reincarnated" as a reggae musician.
Young Galaxy: Ultramarine (Paper Bag)
Fine dream-pop band from Canada.
Rob Zombie: Venomous Rat Regenerator Vendor (UMe)
Illustrative titles: "Behold, the Pretty Filthy Creatures!," "Trade in Your Guns for a Coffin," "Ging Gang Gong De Do Gong De Laga Raga." Inspirational cover: Grand Funk Railroad's "We're an American Band."
LATEST VIDEO