We Can Be Heroes: The Many Faces and Styles of David Bowie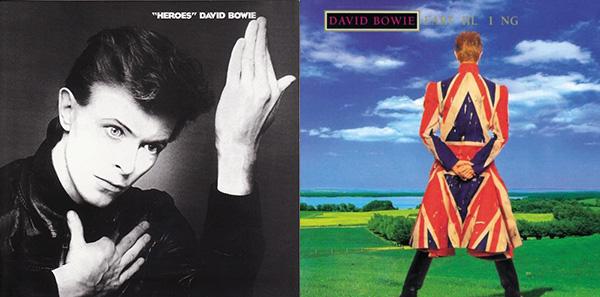 Like many of you, I was saddened to hear about humanity's loss of one of the greats: David Bowie.
What surprised me, though perhaps it shouldn't have, was how many people I know were upset. What was fascinating was what song or lyric they used to commemorate the man and his music. It says a lot about an artist when it isn't a single song, album, era, or even genre that is quoted to represent their body of work.
So let's celebrate the talent and catalog of one of the greatest artists ever.
Here, I'll start.
Bowie was one of the first artists I really got into when I first discovered music, but it wasn't until college I really dove past the hits. Ziggy, Man Who Sold the World, Hunky Dory all blew my mind. But it was discovering the synths and layered awesomeness of Low and "Heroes" that spoke to me in an entirely different way (and introduced me to what would become a lifelong adoration for Brian Eno and, by association, Philip Glass). ""Heroes"" is to this day one of my favorite songs ever.
So for me, his transition to techno in the mid-90's wasn't the leap it seemed to be for many. In fact, Earthling is my favorite Bowie album. Great songs, intense energy, clever lyrics. It always surprised me that more people didn't like it.
I could go on and on picking favorite songs and other amazing albums, but instead I'll end one semi-forgotten track off one of Bowie's odder albums, Outside.
So what's your favorite Bowie track or album? Post in the comments below! Remember, html (sort of) works in the comment box, if you want.