TV Trends of CES 2022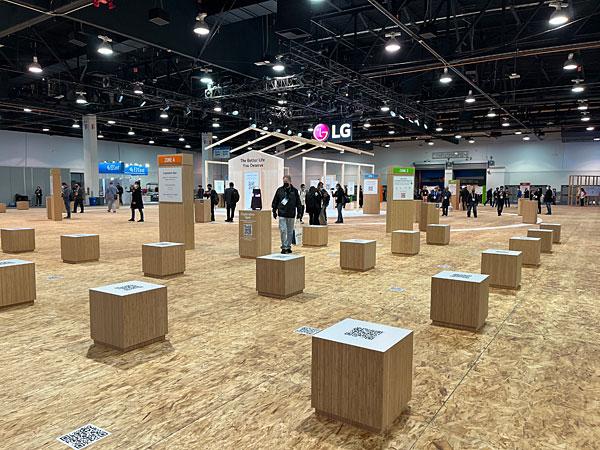 After going fully online in 2021 due to the global pandemic, CES 2022 was an in-person event, with both manufacturers and attendees required to provide proof of vaccination and don masks prior to entering the show floor. Actually, it wouldn't be entirely accurate to describe CES as "in-person," since some companies opted to present products online while retaining their usual show floor real estate. In such cases, the result was a kind of "augmented reality" experience, one where attendees wandered through the skeleton of a typical CES booth scanning QR codes with their smartphones to access new product information. Strange days, indeed!
Between our online and live newsgathering efforts—I made the trek out to the show to attend in-person—Sound & Vision managed to get a well-rounded view of the TV trends that will unfold during 2022. Highlights include a new variation on OLED display tech called QD-OLED that promises higher brightness and increased color depth over already impressive current OLED offerings. There will also be OLED and MicroLED models in a range of new screen sizes, more Mini-LED-backlit LCD options from all major brands, and increased availability of sets with a full HDMI 2.1 feature set to satisfy gamers. The future of TV is now.
QD-OLED Arrives
Sony was among the companies that opted to maintain a big, mostly empty booth while not displaying any new products at CES. Even so, there was plenty of buzz surrounding the new OLED TVs it announced on press day. Available in 65- and 55-inch screen sizes, Sony's Master Series A95K models feature an XR Triluminos Max panel, otherwise known as QD-OLED. How does this differ from a traditional OLED panel? While the former emits white light and uses color filters to deliver the red, green, and blue components of images, with QD-OLED a blue OLED light source combines with Quantum Dot emissive layers to reproduce the red and green components. According to Sony, the ability of Quantum Dots to "scatter" light results in images with optimal color vibrancy and brightness even when viewed at extreme off-angle positions.
One not so well-kept secret surrounding Sony's new QD-OLED offerings: the panels are made by Samsung. And while Samsung did have new products on display at its CES booth, a QD-OLED TV was not among them. The company's Samsung Display wing did have an offsite demo where pre-production models could be viewed, however, and specs emerging from the demo indicate that QD-OLED TVs will be capable of up to 1,500 nits peak brightness—a substantial increase over current OLED models—and around 90 percent coverage of the Rec.2020 color gamut.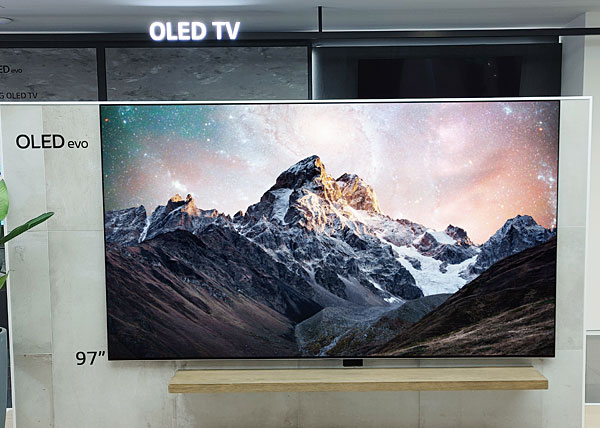 Other OLED
How big can an OLED set get? As you can see from this article's opening image, LG was among the CES product no-shows, though the company did make a splash with its announcement of a forthcoming 97-inch OLED TV. The 97-incher heads up the company's new G2 series models and it will be accompanied by a new 83-inch screen size to round out the 77-, 65-, and 55-inch G2 offerings. According to an LG spokesperson, G2 series sets "add a new Brightness Booster technology in conjunction with the alpha9 Gen5 algorithms. This technology helps to dissipate heat better and adapts the best algorithm to allow the TV to produce an even brighter amount of light, making the G2 series the brightest OLED [yet]."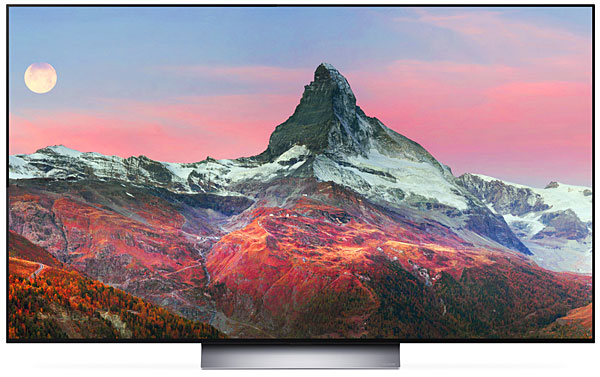 How small can an OLED set get? LG's step-down, yet still premium, C2 series OLEDs for 2022 will see a new 42-inch option that represents the smallest OLED TV screen yet. C2 series sets feature thinner bezels than the company's previous non-Gallery models and will be available in sizes up to 83 inches. LG said that the C2 series will feature the same "OLED evo" panel found in the 2021 G1 version, which was a Sound & Vision 2021 Top Pick of the Year winner in the TV category.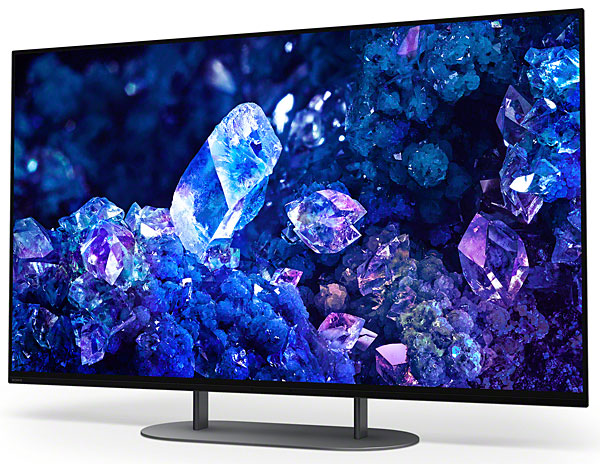 Sony also plans to ship a 42-inch OLED in 2022. The company's Master Series A90K models will come in both 48- and 42-inch screen sizes aimed at gamers. Like other all Sony Bravia XR TVs for 2022, these feature HDMI 2.1 inputs with 4k/120Hz, Auto Low Latency Mode (ALLM), and Variable Refresh Rate (VRR) support. They are also "Perfect for PlayStation 5," which means they offer a pair of features exclusive to the PS5 platform: Auto HDR Tone Mapping and Auto Genre Picture Mode.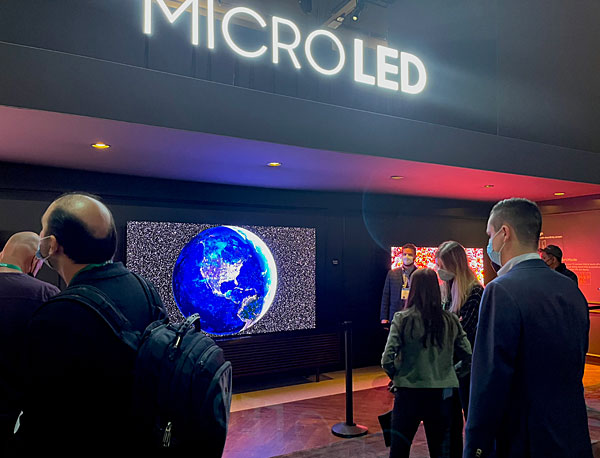 MicroLED Downsizes
Samsung's MicroLED display lineup is getting a new 89-inch model in 2022 to join its current 99- and 110-inch pre-configured offerings. (Modular MicroLEDs are available from the company in up to 178-inch diagonal 16:9 configurations.) Unlike Mini-LED, which is the backlight technology used for Neo QLED TVs, MicroLED employs self-emissive pixels and no color filtering, both of which allow displays to deliver excellent brightness and 100% DCI-P3 color space coverage, according to Samsung. The company's MicroLED displays use 20-bit processing and feature both an Ambient mode and a multi-view mode where up to four video sources can be displayed simultaneously. New for 2022, Samsung's MicroLED displays will also feature a bezel-free "Monolith" design.