CES 2022: The Latest News and Gear
As Day 2 of the shortened three-day show neared its conclusion, we took a break to report on a handful of products that caught our attention.
Viwone Touts Headphones with Internal Storage
Its takes chutzpah to jump into the bustling and seriously overcrowded headphone arena but at least Viwone has a novel take on the category not to mention a unique name. The startup is so new that its website isn't even up and running: You're greeted with a Coming Soon banner and encouraged to subscribe to their newsletter. But that didn't stop them from trekking to Vegas to unveil a collection of stylish headphones featuring 64GB or 128GB of internal memory.
The company's Twitter tagline — "Take your music with you" — sums up the rationale for building storage into its headphones. And as the company puts it, being able to store hours of your favorite music in the headphones means you're not tethered to your smartphone. "Users can easily upload music to the headset from any computer using the included micro-USB charging cable," the company explains.
And, yes, you can still stream music. Viwone's iOS/Android app provides access to Spotify, Apple Music, Amazon Music, and other popular streaming as well as internet radio, putting the best of both worlds at your fingertips. The app also allows listeners to share their music and chat with up to five people.
In the coming months, Viwone plans to offer four over-ear models with 64 or 128GB of internal storage, ranging in price from $349 to $990 for a top-shelf model featuring a gleaming gold and black diamond finish; the other models are finished in matte black, matte white, or chrome gold. The company will also offer two over-ear headphones without internal storage: a wired model for $189 and a Bluetooth-only model for $278, both in matte black or matte white. All will be sold through vione.com.
Viwone says its headphones are lightweight, precision-tuned cans featuring a foldable silicone headband and plush memory-foam earpads covered in protein leather. Power and playback controls are embedded in the earcups for easy access. All models are based on the Bluetooth v4.2 multipoint protocol, which enables the 'phones to connect to more than one source device simultaneously, and come with a soft pouch.
NextGen TV Expected to Reach 75% of U.S. Households by Summer
The internet-based ATSC 3.0 4K broadcast TV standard known as NextGen TV is up and running in more than 40 markets covering 45% of the U.S. population and expected to reach three-quarters of U.S. households by summer, according to the Pearl TV coalition of broadcasters supporting the technology.
"NextGen TV has garnered remarkable traction in a relatively short time since the first commercial launch in early 2020, proving that watching TV is more than just one of America's favorite pastimes," said Pearl TV managing director Anne Schelle at CES 2022. "Television is our source for news, entertainment and access to our communities and the broader world. NexTGen TV enhances broadcast TV and is a critical technology to the preservation of free, over-the-air local news."
TV manufacturers shipped more than 3 million ATSC 3.0-capable TVs in 2021, more than three times the original forecast, according to the Consumer Technology Association (CTA). Current projections put 2022 sales at 4.5 million units, as a growing number of TV makers include the technology in their sets. Hisense is the latest manufacturer to incorporate NextGen TV receivers in smart TVs it plans to ship later this year. The Hisense models will join the 70-some models already available from Samsung, Sony, and LG.
A follow-up to the ATSC 1.0 standard that put HDTV on the air almost 25 years ago, ATSC 3.0/NextGen TV makes it possible to broadcast 4K Ultra HD signals with high dynamic range (HDR), enhanced color, and immersive surround sound in addition to delivering on-demand content via the internet.
Members of the Pearl TV coalition also applauded the progress Sony is making in testing ATSC 3.0 receiver options for the automobile industry at the "Motown 3.0 Open Test Track" in Detroit. The testing has demonstrated that the ATSC 3.0 platform can provide TV service to both moving vehicles and stationary devices simultaneously.
"Sony's results prove that transformative advances in core TV broadcast technologies made possible by ATSC 3.0 give terrestrial broadcasters new ways to deliver infotainment and IP data services to an infinite number of vehicles — and the displays and devices in them — simultaneously, whether on-the-go or in the garage," Schelle said.
The coalition also announced that MediaTek has signed a test agreement with Pearl TV to help speed the implementation of the ATSC 3.0 standard among leading television brands through the use of an integrated chip solution.
For more on NextGen TV, click here for our October 2020 interview with Madeleine Noland, president of the Advanced Television Systems Committee.
Cambridge Audio Stokes Vinyl Revival with 2 Turntables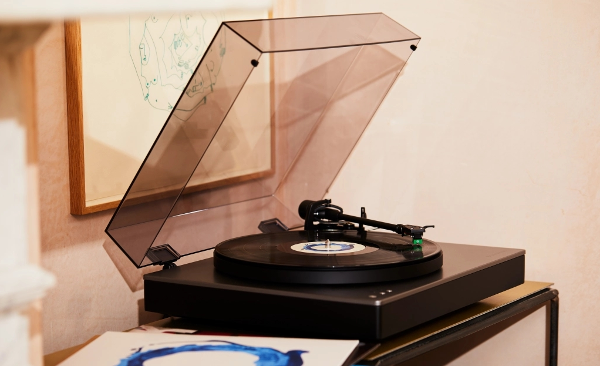 England's Cambridge Audio is doing its part to keep the vinyl revival going with the CES 2022 unveiling of two new turntables that build on the success of the Alva TT wireless turntable it introduced in 2019.
Due out in the spring, the direct-drive Alva TT V2 ($1,999) and belt-drive Alva ST ($999) follow in the footsteps of their predecessor in offering wireless 24-bit/48kHz streaming via aptX-enabled Bluetooth and a built-in phono stage based on the company's Alva Solo and Alva Duo phono preamps.
The Alva TT V2 retains the original Alva TT's direct-drive system with a heavy aluminum top plate, polyoxymethylene (POM) platter and pre-installed moving-coil cartridge, while featuring a new tonearm with a detachable headshell and a switchable phono stage for those who prefer to use an outboard preamp. In another update, the Bluetooth transmitter can now be turned off.
Moving to a belt-drive mechanism, the Alva ST becomes Cambridge Audio's least expensive turntable. Even so, it's equipped with the same tonearm developed for the Alva TT V2 and features a pre-installed Audio Technica AT-VM95e moving-magnet cartridge, die-cast aluminum platter, and vibration-resistant MDF base.
Dirac Demos New Stereo Upmixing Tech for Cars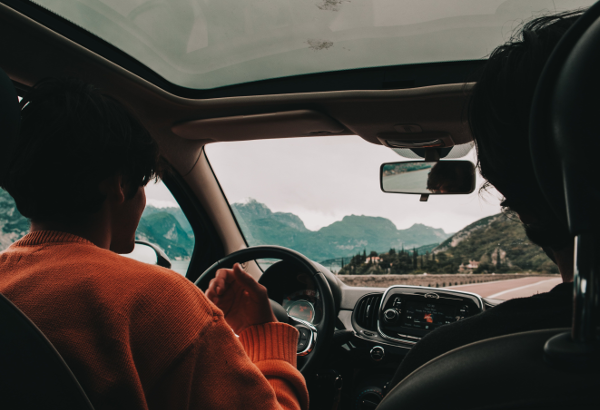 Dirac Research, the Swedish technology company best known for its Dirac Live speaker setup/room correction system, is demonstrating the new content-based upmixing technology it plans to introduce into the automotive market in the coming months.
An add-on to the Dirac Virtuo solution the company licenses to automakers, the technology creates an immersive experience from legacy stereo content by analyzing source content in real time and splitting it into component parts with different spatial attributes. In doing so, the system generates a multichannel version that can be played back on a multichannel sound system without an additional surround-sound processor.
Dirac says the technology employs new patent-pending algorithms to minimize distortion and artifacts to ensure sound that is accurate, natural, and immersive while remaining faithful to the original stereo recording. In cars, the technology can create a true surround-sound experience at every seat when listening to standard stereo content, according to the company.
"With Dirac's intelligent upmixing technology, creators no longer have to reengineer their content in immersive formats for consumers to enjoy an immersive experience," explained Dirac's chief product officer Mathias Johansson. "By leveraging Dirac's expertise in signal processing, we are able to — in real time — create a new multichannel experience from existing stereo content while maintaining the high-fidelity sound of the original recording."
For more information, visit dirac.com.