Tribute to a Theater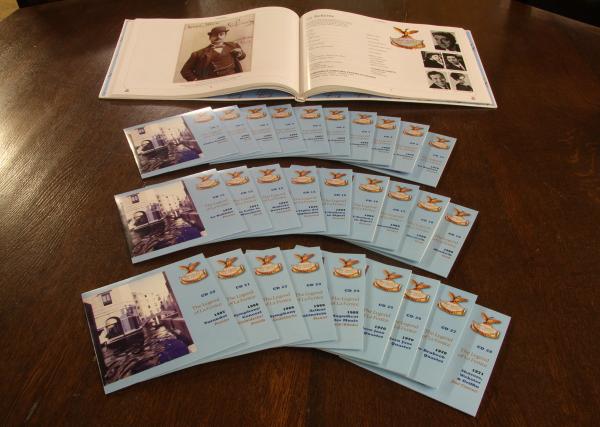 Music sales aren't the only part of the music biz that's hurting these days. With recent cutbacks in government funding for the arts-not just in the U.S. but all around the world-some great performance spaces are having major problems paying the bills. One is La Fenice, the famous Venice opera house that dates back to 1792. Even though La Fenice hosted the premieres of great works from the likes of Verdi, Bellini, and Donizetti, the theater has difficulty supporting itself today.
High-end audio auteur Mark Levinson became aware of La Fenice's precarious situation a few years ago during a visit to Venice, and offered to help in whatever way he could. The result was a joint project with operatic baritone José Andrade, in which Andrade and Levinson went through La Fenice's extensive tape archives to put together an audio history of the theater's performances from 1966 to 1987.
Levinson and Andrade's work has been released as The Legend of La Fenice, a limited-edition set including 28 CDs and a 163-page book. Opera recordings dominate the CD set, of course, but it also includes a couple of symphonic recordings, a couple of solo performances, and recordings of jazz greats Ben Webster, Johnny Griffin, Dave Brubeck and the Modern Jazz Quartet. The accompanying book documents each of these performances extensively, with complete lists of performers, photos of many of the performers, synopses of the operas, and comments on the performances and recordings from Andrade.
The Legend of La Fenice probably couldn't have happened without Levinson's mastering skills and his proprietary mastering software. "These recordings were not intended for release, only for documentation," Levinson explained. "In many cases, it was nothing more than a stage hand putting up a couple of microphones. I had a lot of problems to fix in the mastering."
To that end, Levinson put together a mastering studio in Venice, using gear made by his own company, Daniel Hertz SA. The result, according to Levinson, is CDs that are compelling despite the technical imperfections of the original recordings. "These are raw live performances with an energy you can't get in a studio," he said.
Indeed. I'm no opera expert, but it does seem to me that Levinson and Andrade chose the performances included in The Legend of La Fenice more for their fire than for their technical finesse. The 1970 performance of Puccini's "La Bohème," for example, practically exploded out of my speakers, with robust performances by the operatic leads and urgent, driving orchestral accompaniment.
This was far from typical audiophile fare. Voices sometimes faded a bit due to the lax mike placement, and I'd describe the sound as focused rather than spacious. Yet of the 15 or so CDs I've listened to so far, all sound quite good overall, and not a single one - not even the four performances that date back to 1966 - sounds like an "old" recording.
The cost of the package is substantial: $750 (just reduced from $1,300, as we'd initially reported). But according to Levinson, all of the profits go to supporting La Fenice. "It's about supporting the theater, not buying CDs," he said. "I hope this model will be duplicated for the Bolshoi, the Met, and all the other great opera houses."