Test Report: Velodyne DD-15 Plus Subwoofer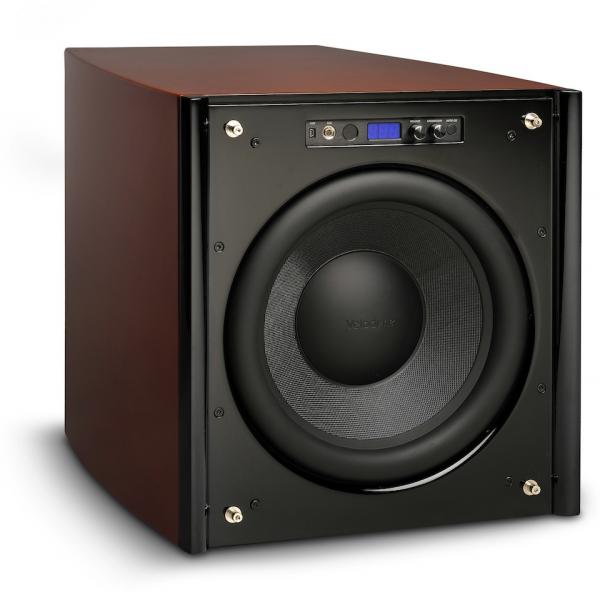 Calling a product "the best X ever" is a foolish mistake for a reviewer to make — but it's a mistake I've made on more than one occasion. There was that projector that looked really great but was completely outclassed by a less-expensive model just one month later. There was that really sweet-sounding multichannel amp that was pulled from the market after practically every one of them burned up in short order. And there was the Velodyne DD-15, which I thought at the time was by far the best subwoofer I'd ever heard. But that one I got right.
The DD-15 incorporated Velodyne's Digital Drive technology, a super-sophisticated audio analyzer and equalizer that allows the owner to fine-tune the sound to sheer perfection. Digital Drive took an already excellent subwoofer design and made it essentially perfect, with dead-flat frequency response in my listening chair and brutally powerful yet clean output all the way down to 20 Hz. While a few manufacturers have since added digital technology to their subwoofers, in the intervening seven years none I've seen has matched Digital Drive's sophistication and power.
The successor to the DD-15, the recently introduced DD-15 Plus, seems calculated to scare off anyone who might even think about contesting the DD-15's supremacy. It's bigger, badder, prettier and even more sophisticated. It includes Auto-EQ, a fully automatic room EQ mode; the DD-15's EQ is manual-only. It can be calibrated with a Windows PC, so it doesn't have to be connected to a TV set as the DD-15 did. It features a beefed-up woofer Velodyne claims cuts distortion in half. Last, it features a subtly curved cabinet design that should reduce internal standing waves and also makes the DD-15 Plus a little nicer-looking — even if it's now 4.5 inches deeper and 20 pounds heavier.
Like the original DD-15, the DD-15 Plus includes a remote that controls volume, accesses the EQ functions, and also lets you select among six different contour settings: Theater, Rock, Jazz, Custom, Games and Defeat. Volume and crossover frequency knobs hide behind the front grille. It's available in black or cherry veneer.
Although the DD-15 Plus launched at $4,999, Velodyne recently dropped the price to $3,999. But it's still expensive. For the price of the DD-15 Plus you could easily buy two (or ever four) very competent 15-inch subs. While the Digital Drive technology might get you flatter response in one seating position, two or four subs will get you flatter response across several seating positions.
The DD-15 Plus is part of a family of Digital Drive subs, including the $2,799 DD-10+, the $3,499 DD-12+ and the $4,999 DD-18+.