Talking Shop Page 5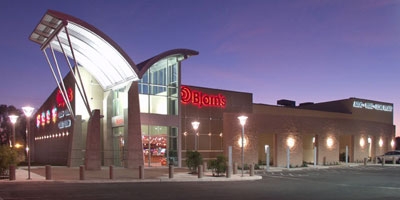 Bjorn's • San Antonio, Texas Bjorn's Audio Video has become as much a San Antonio staple as Tex-Mex food and Lone Star beer. But, even after 30 years, the "one-store chain" has a perception problem: Many people think they can't afford to shop there.
That's not surprising given the impressive 25,000-square-foot store, with 15,000 square feet of floor space dedicated to retailing and head-turning in-store displays. But the reality is that despite its upscale image, Bjorn's carries both high-end gear and a wide assortment of middle-market components that are priced competitively to the big-box retailers.
"We've always been perceived as high-end, probably because when we started as a hi-fi specialty shop, we had only the more expensive stuff," says founder/president Bjorn Dybdahl. "But most of our business today is done in the middle." Currently, about 70% of the store's business involves retail sales, while about 30% comes from custom installation (about the reverse of Gramophone's ratio). With a staff of 16 installers, Bjorn's can handle everything from a simple TV setup to a complicated dedicated home theater.
For Dybdahl, a Norwegian native who's become the personal embodiment of the store he founded in 1975, the focus isn't on equipment - it's on entertainment. "What got me into the business was passion and fun, because I loved the stuff," Dybdahl explains. "I'm still a hobbyist, so I look for things that get me excited, and then I ask, 'Is this something our people can get excited about and have fun with on the floor?' Because if it is, whatever the price range, we're going to do a decent job with it."