Steinway Lyngdorf S-15 Speaker System
It's not new but Steinway Lyngdorf's S-15 remains stunning in its aesthetic and technical design. Visually, this tiny treasure has little in common with your garden-variety box speaker—nor should it, considering its pedigree. For starters, it's 10 inches tall, 8 inches wide, and only 3 inches thick—or about a half-inch wider and an inch thicker than the 1997 Webster's New World College Dictionary collecting dust on a shelf in my office.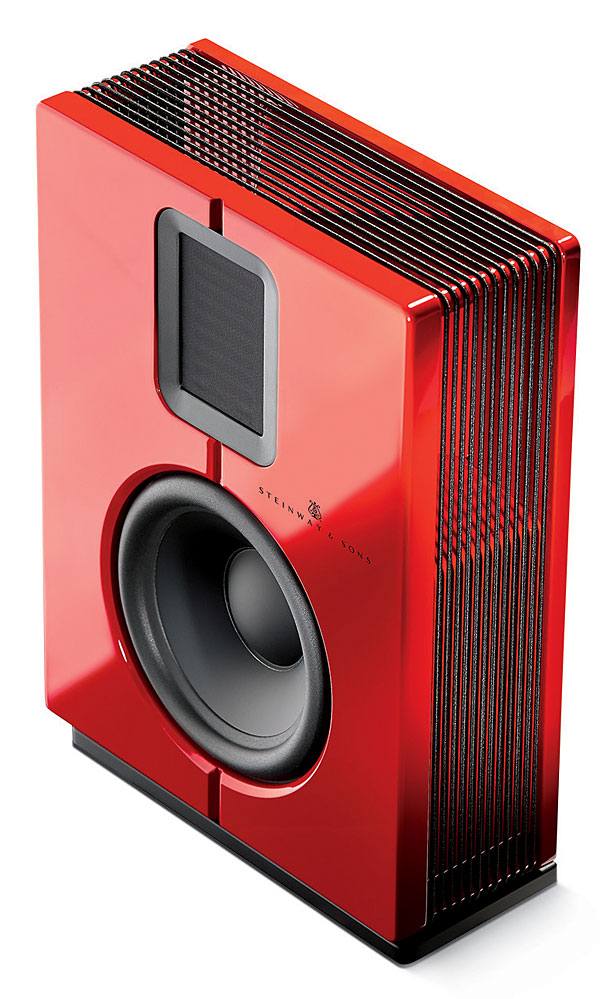 Most striking is the lack of side panels. In a perfect example of form meets function, a dozen perfectly aligned "piano strings" on either side (they're actually made of rubber) allow the system's secret weapon—a high-performance dipole tweeter—to disperse "spacious and live" sound throughout the room. About that tweeter: It's the same sweet Air Motion Transfer (AMT) ribbon design used in the company's $228,000 flagship masterpiece—the towering Model D, a full- range floorstanding dipole speaker that's as tall as LeBron James (6' 8").
Close inspection of the space behind those stringed "panels" reveals a gold-colored plate occupying the bottom half of the cabinet. This is the side of the machined-aluminum enclosure housing the system's 5.25-inch woofer, which hands serious bass duties off to an external subwoofer. The structure is bolted to solid aluminum front and back panels to form a 10-pound cabinet built to withstand extremely high sound-pressure levels (SPLs). How high? The little S-15 is rated to achieve a max SPL of 114 decibels (measured at a distance of 1 meter). The overall design is simple, elegant, sturdy, and very effective.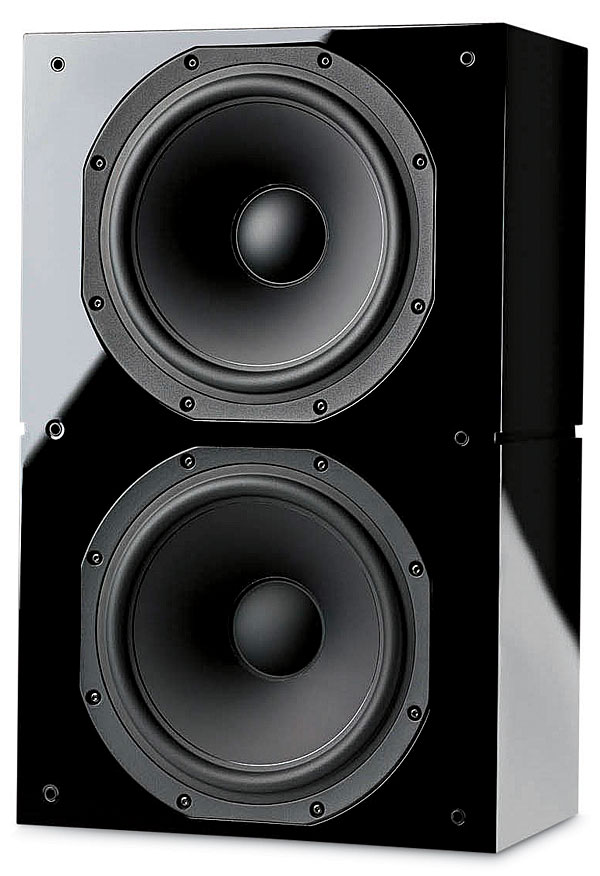 Whether you use the S-15 as a freestanding speaker or mount it on the wall, it needs to be teamed with a subwoofer, preferably one of the company's three "boundary woofers"—the cube-shaped S-210 or LS-R210 (both rated down to 25 hertz) or the LS-R212 (rated to 20 Hz). The R210 and R212 have a smaller, rectangular footprint and stackable design for those who want to really get down with multiple subs.
Prices start at $2,700 for the S-15 speaker in matte black, satin silver, gloss black, or gloss white. Pricing for a complete 2.2 stereo system with the SP-1 stereo processor—featuring SL's RoomPerfect audio calibration system—A2 digital amplifier, and two S-210 or two LS-R210 woofers starts at $24,000. Pricing with two LS-R212 woofers starts at $28,000.