Wolf Cinema SDC-15 3D Projector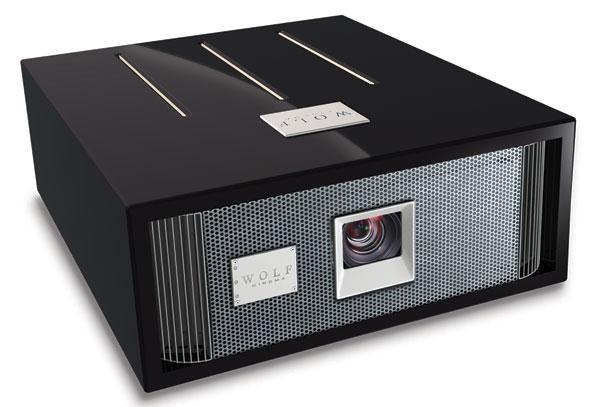 Wolf Cinema
is known for its extremely high-end home-theater projectors, several of which I've profiled in this blog. Now, the company has announced its latest offering, the SDC-15—also known as "the Cub"—a 1080p projector with full 3D capabilities and a surprisingly affordable price, at least for Wolf.
Based on JVC's D-ILA variant of LCoS technology, the company claims the SDC-15 will fill a screen up to 11 feet wide with its 220W lamp. Precision optics assure a razor-sharp image, and two fixed anamorphic-lens options are available to display 2.35:1 movies, though this also requires an outboard Lumagen Radiance processor. (Wolf is working on updating its own ProScaler processor to work with the Cub, but that won't be ready for a while yet.)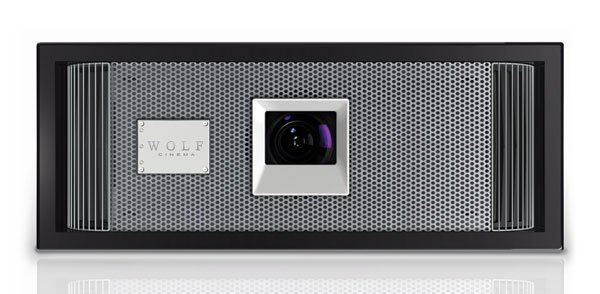 For stereoscopic buffs, the SDC-15 offers full 3D capabilities with optional active-shutter glasses and an IR sync emitter, which means no special screen is required. Even better, all projectors are fully calibrated at the factory for 2D and 3D operation, though it will probably need to be tweaked a bit depending on the screen you use it with.
When it ships next month, the SDC-15 will be Wolf's most affordable projector at $15,000. The two fixed-lens anamorphic kits are $5000 and $10,000, and don't forget the Lumagen Radiance processor for an additional $2000 to $5500 depending on the model. The 3D starter kit with IR emitter and two pairs of active-shutter glasses is $500, and extra pairs of glasses are $200 each. I look forward to seeing the Cub at CEDIA in September, where it will undoubtedly be Wolf's star attraction.