Shape Audio Organic Harmony Speaker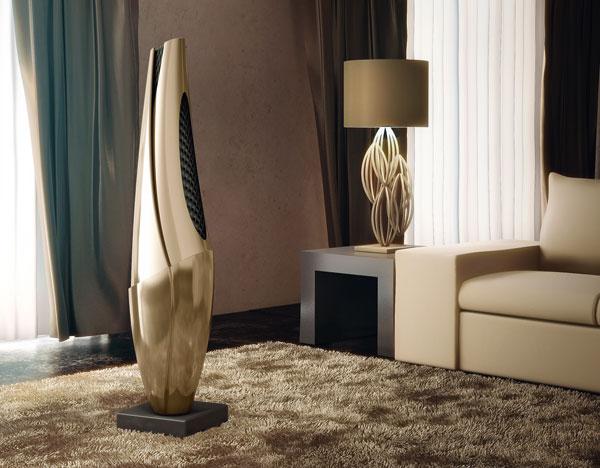 When I came across the Organic Harmony speaker from
Shape Audio
, I was astounded, not only by the gorgeous design, but also by the staggering price—which, of course, I'll reveal at the end of this blog.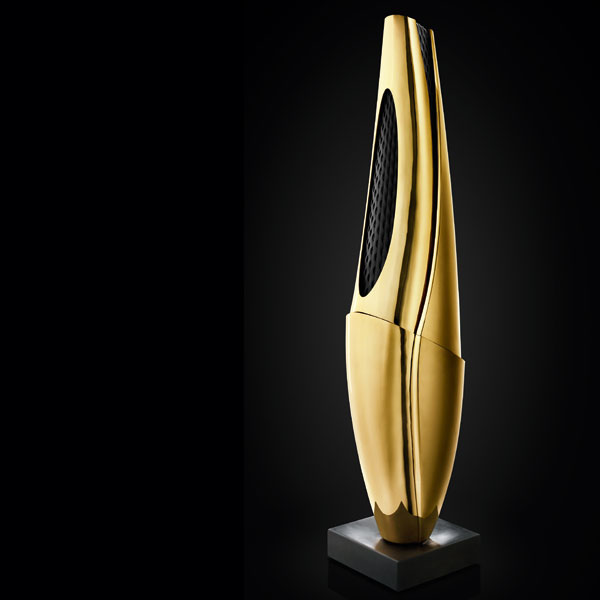 Designed as "musical sculpture," the Organic Harmony stands 53 inches tall and reproduces two channels of audio from a single housing, which can be made of bronze, silver, or—gulp!—solid 18K gold as seen here. Each audio channel is served by a 2-inch tweeter and 5-inch midrange firing in opposite directions, and a ported 8-inch woofer fires downward, resulting in a frequency response from 40Hz to 30kHz (±2dB).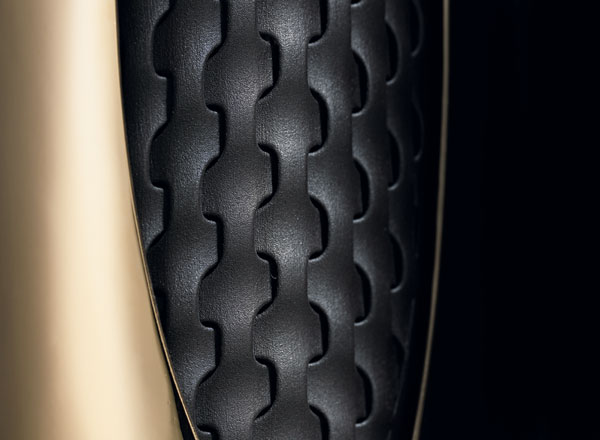 The drivers and other internal components are hidden from view by a special acoustically transparent polymer made in a single piece by a 3D printer. Up to five audio sources are connected to an outboard box that houses a DSP engine and 1000W class-D power amp. The DSP lets you select an omnidirectional radiation pattern or a more defined stereo pattern at a specific listening position. It also performs room correction and provides multiroom functionality and audio streaming via Wi-Fi or Ethernet.
Okay, so now the big reveal. At the conversion rate from euros to dollars as of this writing, the bronze Organic Harmony is just over $93,000, the silver goes for nearly $444,000, and the solid 18K gold version will set you back—wait for it!—around $7.4 million, depending on the price of gold and any customization you might want. But with 254 pounds of silver or 375 pounds of gold, such astronomical prices are not unexpected. As befits any piece of fine art, this hand-made marvel is available in a limited series—Shape Audio will make no more than 99 in bronze, five in silver, and one in gold, after which the company will move on to its next project. So act now to avoid disappointment!