Sennheiser IE 800 In-Ear Headphone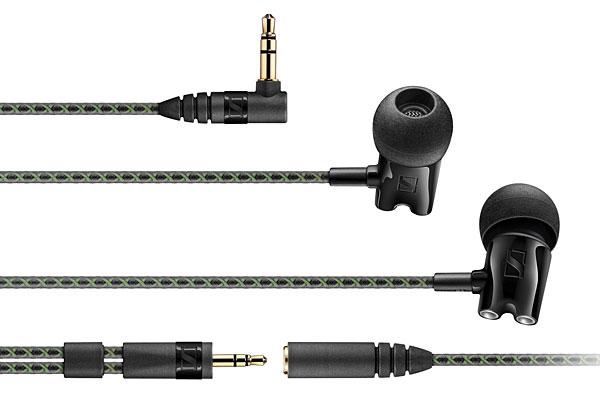 PRICE
$1,000
AT A GLANCE
Plus
Best-in-class sound
Minus
Bass sounds more full than accurate
THE VERDICT
One of the best-sounding in-ear headphones to come along in a long time. The IE 800 is a game changer.
I've heard most of the world's best in-ear headphones, and frankly, those custom-molded models fitted to my ear canal from the likes of JH Audio, Ultimate Ears, and Westone regularly trump the universal-fit models. So before I popped on the Sennheiser IE 800, a universal-fit earphone, I wondered if the sound would justify its $1,000 MSRP. I shouldn't have worried; the IE 800 is a game changer.
It was designed by Sennheiser's Axel Grell, the man who led the engineering team for the company's highly regarded flagship HD 800 full-size headphone, and he was also responsible for one of my all time favorite Sennheisers, the HD 580. The IE 800 is a smaller than average in-ear headphone, and its distinctive dark gray metallic finish lends an upscale sheen to the design.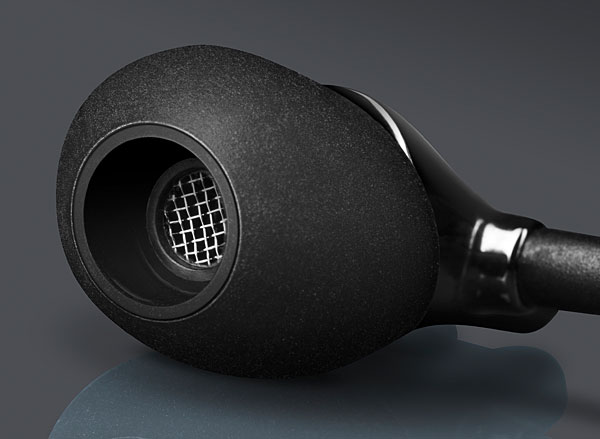 All of the best custom-molded 'phones feature separate bass, midrange, and treble drivers, often of the minature armature style. But the IE 800 relies on just one full-range 7mm dynamic driver that operates similar to most conventional speaker drivers. It's smaller than most, but numbers are just numbers: The IE 800's low-end prowess is on par with the best in-ear headphones. True, the bass sounded fatter and fuller than dead accurate, but I find that the generous low-end balance complements most music and movies, especially when I'm in noisy environments, like planes, trains, and buses.
The IE 800 uses a two-piece, fully Kevlar-reinforced cable set. I like that, but I wished the top 10-inch long "Y" cable for the earpieces was a few inches longer. That cable has a 2.5mm male connector that plugs into the female end of the bottom 30.5-inch straight cable. So at 40.5 inches long, the two-part cable is shorter than average. Sennheiser could easily fix this by offering an optional longer bottom cable. The two-piece cable arrangement partially eliminates the biggest cause of headphone failure—broken cables—so if the plug-end that goes into your phone or player goes bad, you could just replace the cable. If the fault lies at the earpiece end, you'll need Sennheiser techs to sort out the problem. My sample's cable lacked inline microphone or phone controls, but Sennheiser says they'll offer Android- and Windows-compatible cables by the time you read this (Apple-compatible cables may come later).
The headphone is supplied with five sizes of proprietary snap-on silicone ear tips to help ensure the best possible fit. A thoughtfully designed leather carry case is included.
The Sound
I listened to the IE 800 for weeks before I compared it with any other headphone, and I had a feeling it would do quite well in head-tohead face-offs. The custom multi-driver headphones have much larger earpieces; the IE 800's are downright petite and more comfortable to wear. The custom-molded models all have one major advantage, however: Thanks to their perfect seal, they do a much better job hushing external noise. Then again, they all require a visit to a qualified audiologist to have ear impressions made, and the associated fees for the impressions make for more expensive headphones.
The Hot Spot, a soundtrack to a totally forgettable film, pairs blues legend John Lee Hooker with jazz great Miles Davis, and together they weave a series of brooding collages. The music feels live; their extended blues guitar and wicked horn duels draw you into the foreground/background spaciousness of the soundstage. Effortless detail abounds; nothing's forced or aggressive about the IE 800's sound.
Comparing the IE 800 with one of my custom-molded in-ear references, JH Audio's $1,099 JH13 FreqPhase, was interesting. First, the IE 800 was more open and relaxed, but the JH13 was more detailed, faster, and more dynamically alive. The IE 800's sound had more body, more swagger, so it grooved more; the JH13 was more analytical. I love both headphones for different reasons. The IE 800 makes nearly every recording sound better than I thought it would. That almost magical ability to render iffy MP3s or ragged-sounding CDs palatable is, in and of itself, astonishing. The JH13 is more revealing of recording foibles.
In-ear headphones have a very different and smaller sound than full-size, over-the-ear headphones, so I was curious to see how the IE 800 would compare with my big Sennheiser HD 700s, which are also $1,000. The IE 800s were closer than I've ever heard a set of in-ears get to the sound of a big headphone. The HD 700 was clearly more see-through transparent, but the IE 800 had fuller bass. Overall, I preferred the HD 700, but the IE 800's tiny size and superior compatibility with portable devices make it a better on-the-go headphone. It's one of the best-sounding in-ear headphones I've heard in a long time. I don't want to send it back.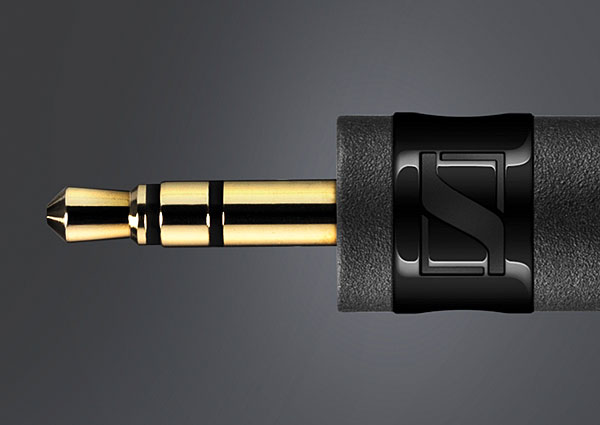 Interview with the IE 800's designer: Axel Grell
SG: I was surprised to see you didn't use balanced armature drivers like most other high-end in-ears. Why not?
AG: Balanced armature drivers weren't originally designed for music. They were used in hearing aids that required extremely high sensitivity
to provide long battery life, but when played loud, distortion levels are quite high compared with the better dynamic driver headphones like the IE 800.
SG: The 7mm polycarbonate driver was completely designed in-house at Sennheiser?
AG: Yes, we had a core team of four engineers working almost five years on the driver; in all, 12 people on the project. When the ear tip has a good seal, the driver can reach down to 8 hertz, and goes up to 41 kilohertz at the –3-decibel points! The earpiece is injection-molded ceramic material, cured in an oven. We wanted to create the perfect in-ear headphone. It was the best we could do; of course, when you finish a project, you find other things you could have done.
SG: These are beautiful, jewel-like headphones. How are the graymetallic finishes done?
AG: It's the naked ceramic body, polished by a special process, and it's not so easy. The IE 800 is handmade in our headquarters in Germany, and all of the materials are made in Germany as well.
SG: That's great, but will Sennheiser apply some of what you learned designing the IE 800 to a lower-priced model anytime soon?
AG: Things that are new and expensive like this will come down in price, but not within the next year or two.