Review: PSB M4U 2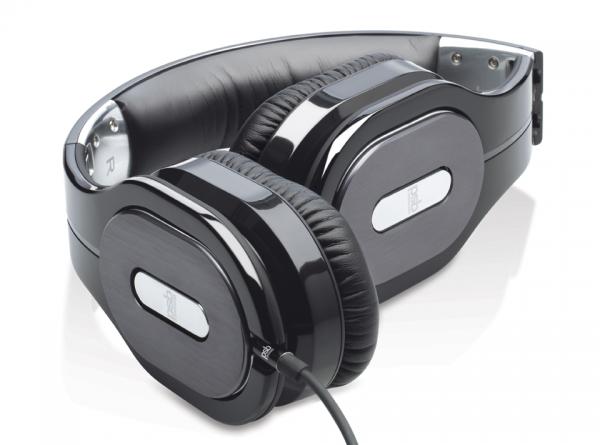 When PSB's Paul Barton recently called me to chat about headphone measurement, it soon became apparent that he'd read every scientific paper ever written about headphones. The first headphone to which Barton brings his ultra-scientific approach is the M4U 2, a noise-canceling model poised to go up against the likes of the Bose QC15.
The M4U 2's earpads are some of the most luscious we've encountered. The earcups swivel slightly to assure a good fit. Two detachable cables are provided, one with an inline control/microphone. A semi-hardshell case is included, along with one extra set of earpads. The noise-canceling has three modes: passive, active (internal amps on/NC off), and NC on.
"You can tell someone put a lot of effort into these," Lauren said when I asked her opinion of the M4U 2. Greg and I agreed wholeheartedly. It's hard to describe the M4U 2's sound because it's so close to flawless and so free of an identifiable character. The bass sounds extremely smooth and tight, the mids are exceptionally clear, and the highs are rich and detailed. We were also shocked to hear how little difference there was in the sound when we switched among the passive, active, and NC modes.
I could cite countless examples of tunes on which the M4U 2 sounded great, but my favorite was perhaps Telarc's Michael Murray/San Francisco Orchestra recording of Jongen's Symphony Concertante. As the different string sections traded phrases, I heard each one clearly imaged in space — a tough trick with headphones. I also got a captivating sense of the concert hall's ambience when Murray kicked in on the pipe organ. But it's not just a classical 'phone: Greg found the sound no less awesome on the Foo Fighters' "Hell." The M4U 2 is competitive even with the best set of headphones I had on hand, HiFiMan's $699 HE-500.
Not only does the M4U 2 sound like a really great speaker, it sounds like a great speaker in a great listening room. So who wouldn't want it? Maybe trendy types who demand a logo that others will recognize.
Test Bench: PSB M4U 2
The M4U 2's response plot shows an extremely flat response for a headphone — one that would generally be thought to deliver too much treble. Active and passive mode measure essentially the same, while NC mode adds a max boost of 3.8 dB between 1 and 3.4 kHz. Increasing output impedance to 75 ohms has no effect on frequency response in any mode. Isolation is typical in passive and NC modes; NC reduces noise by 10 to 15 dB between 170 Hz and 1.2 kHz. Distortion at 100 dBA is typically less than 0.5% in passive and active modes, and less than 1.6% in NC mode; at 20 Hz, it rises to 1.7% in passive mode, 3.6% in active mode, and 2.4% in NC mode. Average sensitivity from 300 Hz to 10 kHz with a 1-watt signal at the rated 32 ohms impedance in passive mode is 103.6 dB; at the same signal level, it's 110.1 dB in active mode and 110.9 dB in NC mode.